Room acoustics - Acoustic conditioning
Room acoustics is the generic concept of how sound should behave correctly in a closed space. The sound in its different frequencies behaves differently in each room. Reflections between the walls, floor, and ceiling produce reverberation.
The creation of acoustically comfortable environments by placing highly absorbent and aesthetically pleasing elements is necessary for any type of activity.
Between them:
Real estate offices
Business centers and offices
shared, call center, etc.

Work centers
Offices, videoconference rooms,
meeting rooms etc.

Schools
classrooms, school canteens,
music schools, university, etc.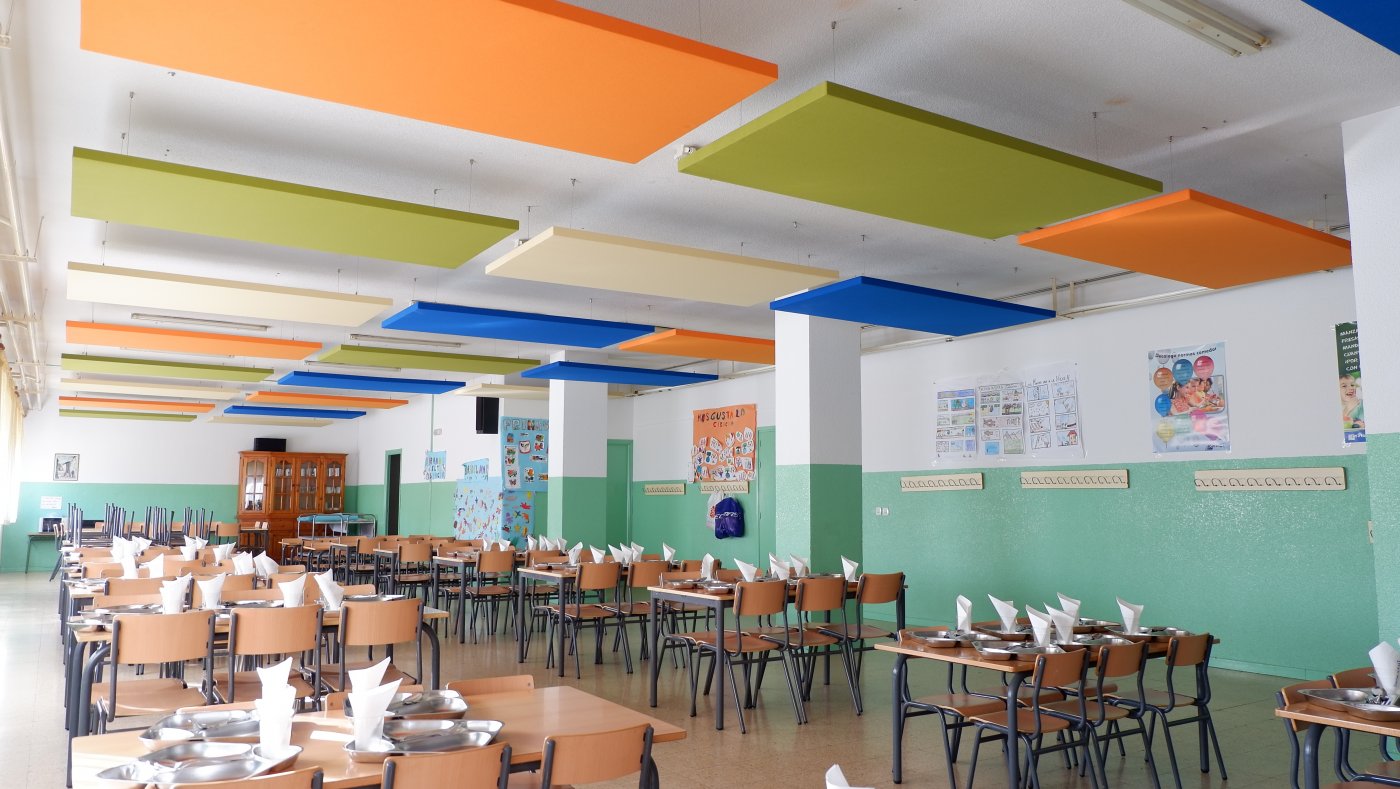 Retail and Hospitality
Products and services that are sold
rent to an end customer