Acoustic barrier for industrial air conditioning
The case in question is very interesting, as it shows the technical and executive capacity of Acústica Integral when it comes to solving problems of non-compliance with noise regulations.
This is a pharmaceutical industry, which has outdoor air conditioning equipment whose sound levels do not comply with the noise regulations at night in the homes near the installation.
Initially the engineering team carried out a preliminary acoustic study to determine the optimum solution for the case. Determining as optimal solution some acoustic barriers of particular characteristics, that according to the study carried out will allow for the sound levels in the night shift to meet the legislation.
The next phase of the work was centred in our technical office, which together with the client and his requirements, allows to develop the structure project, guaranteeing the solidity of the set by means of tailored-made structural calculations.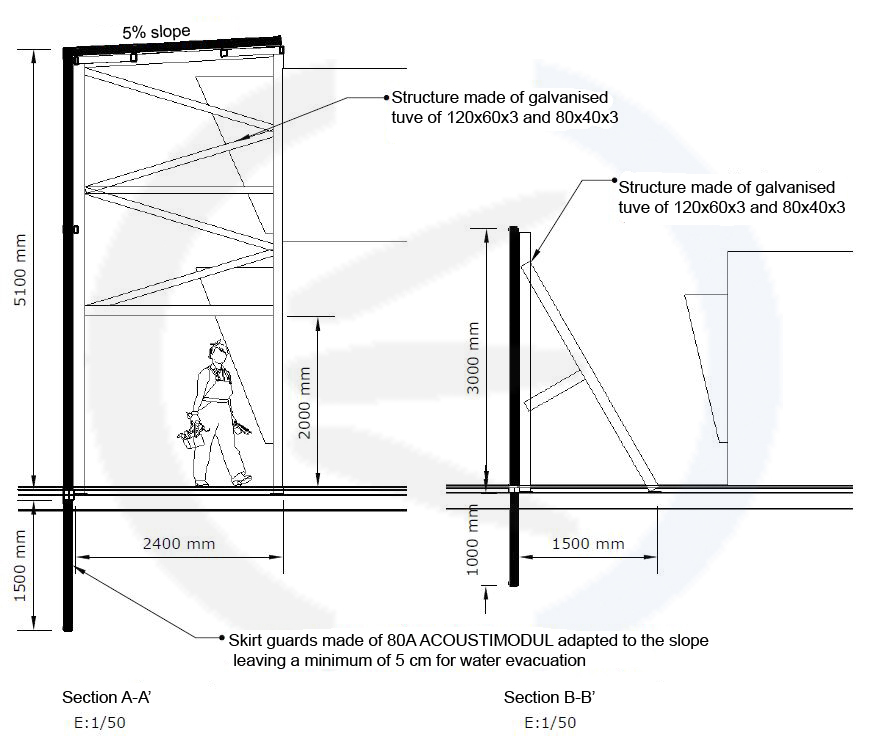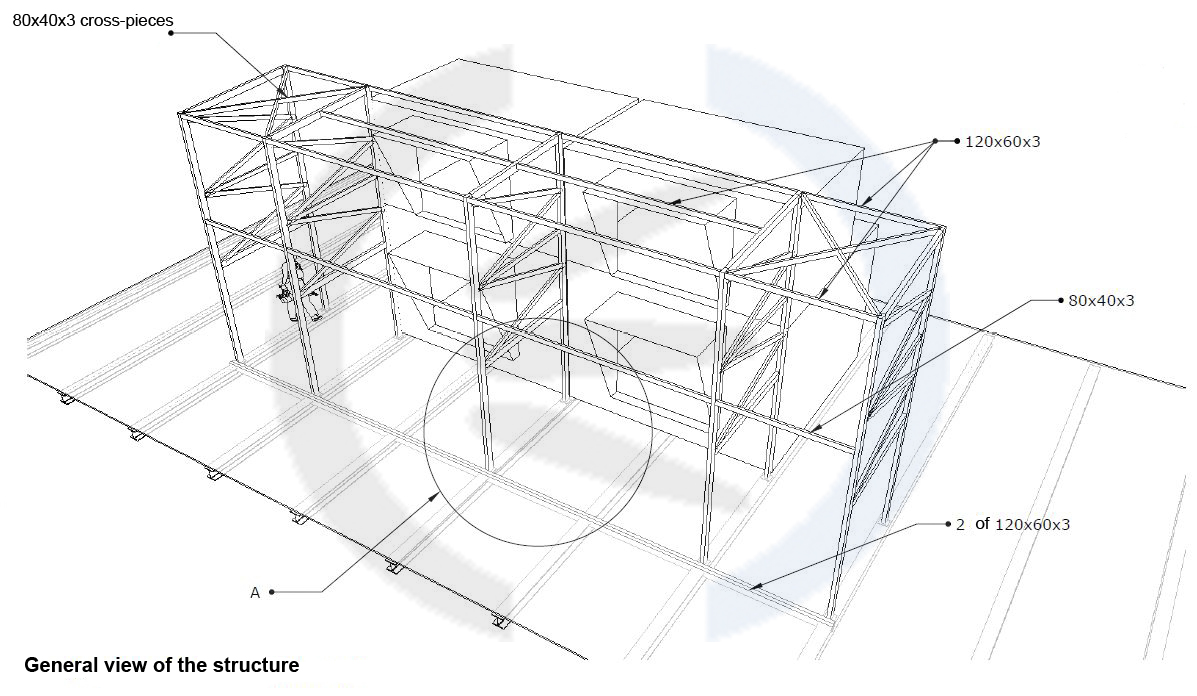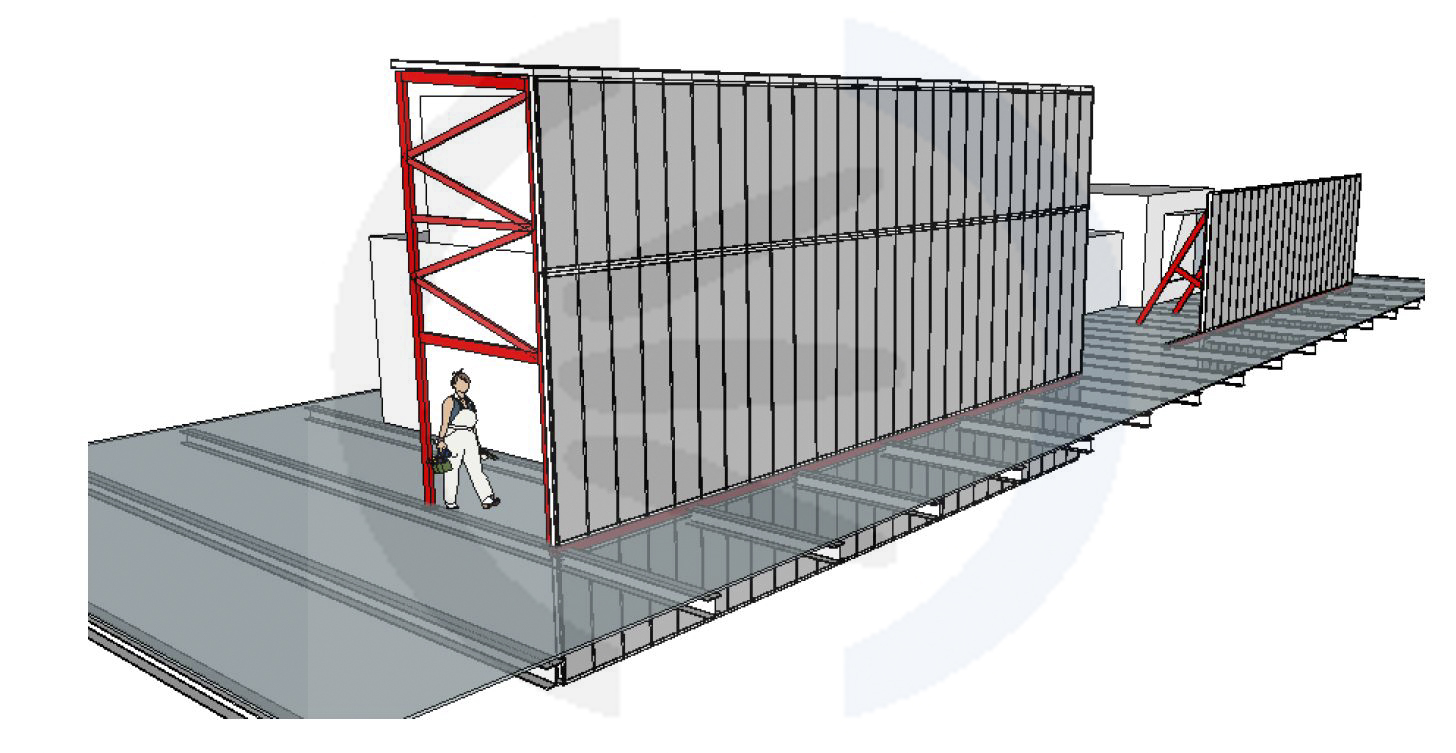 The work carried out by the technical office allows reaching a sufficient level of technical detail for the client to have the necessary information and evaluate the interactions between the proposed acoustic solution and the installation's requirements in terms of maintenance. It is essential that the acoustic and structural elements do not modify the normal operation of the client's installation.
In the previous drawings it can be seen that the acoustic barrier adapts its shape in such a way that the highest acoustic performance is achieved, while at the same time allowing the ventilation of the machines in an optimal way. Below the floor line, an acoustic skirt is built, avoiding the indirect ways in the noise radiation. The whole acoustic insulation system has been carried out by means of Acustimodul-80 acoustic panels, which allow us to guarantee an adequate watertightness thanks to its tongue and groove assembly system.
Once the acoustic treatment has been carried out by our assembly teams, both on a structural and acoustic level, it can be verified that the sound levels comply with the requirements of the noise legislation, the measurement being carried out by an ECA not related to the services of the Acústica Integral group. This allows us to guarantee the results without conflict of interest.
A project of great importance that allows us to observe the technical and constructive capacity of Acústica Integral, assuming the problem of our clients as our own, and accompanying them throughout the process to guarantee the optimal result, once the solution proposed in the project has been assembled.
INSTALLATION DATA SHEET
Project: Acoustic barrier for air conditioners in industrial installation.
Ref: O02BC1900454
Sector: Industry
ACOUSTIC MATERIAL USED