Acoustic barrier in cooling towers Chemical Plant

PRESENTATION
Acustica Integral, has made a large noise barrier system with Integral Acoustic panels Acustimodul80 arranged horizontally, to attenuate the airborne noise generated by the cooling towers of a chemical plant.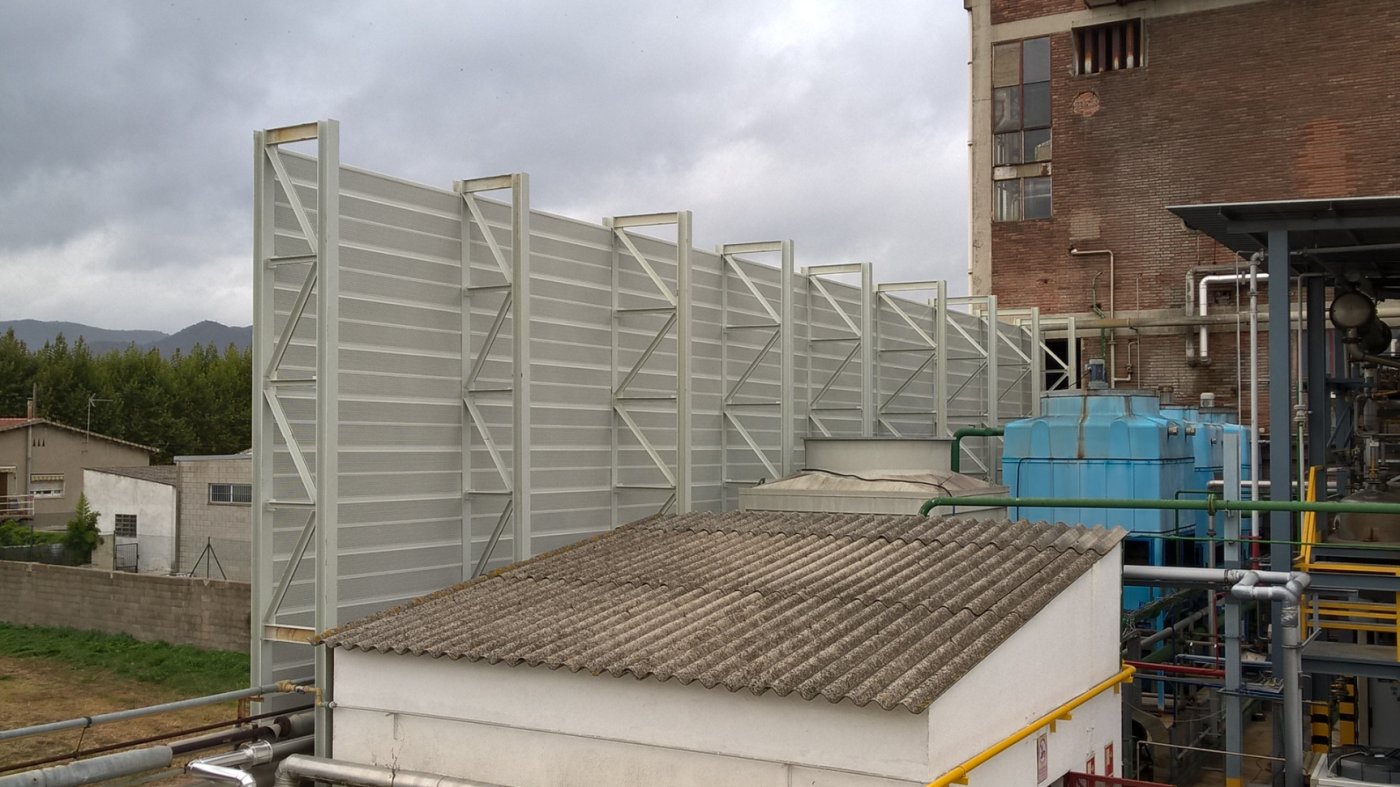 TECHNICAL INSTALLATION
Project: removable large acoustic barrier.
Work Ref. O02BC1500187.
Sector: Industry. Environment.