Acoustic barriers for air conditioners
Acoustic Barriers

Acoustic barriers for air conditioners in homes. Made as adapted according to the needs of installation. It has been used to build the modular acoustic panel Acustimodul80.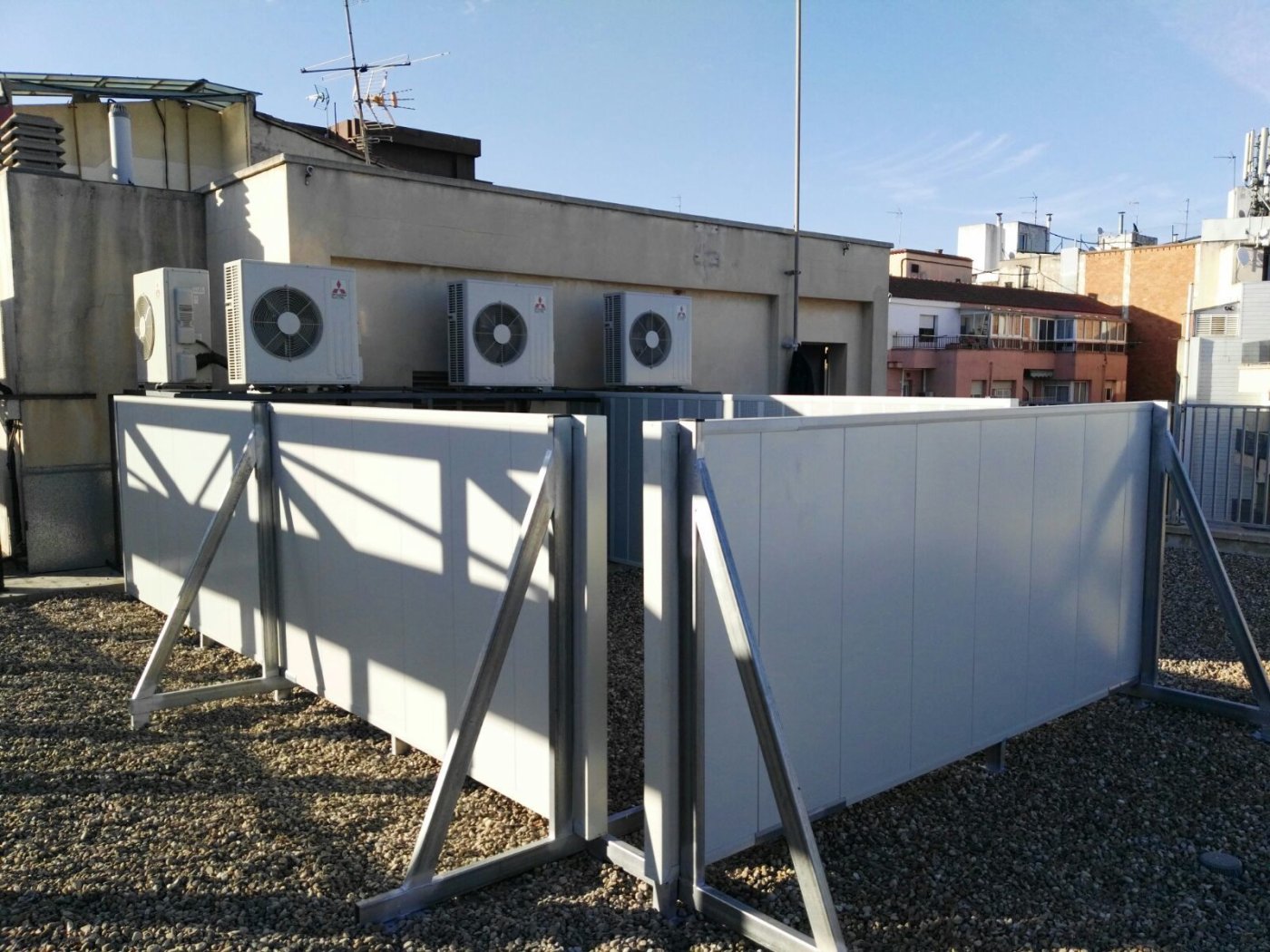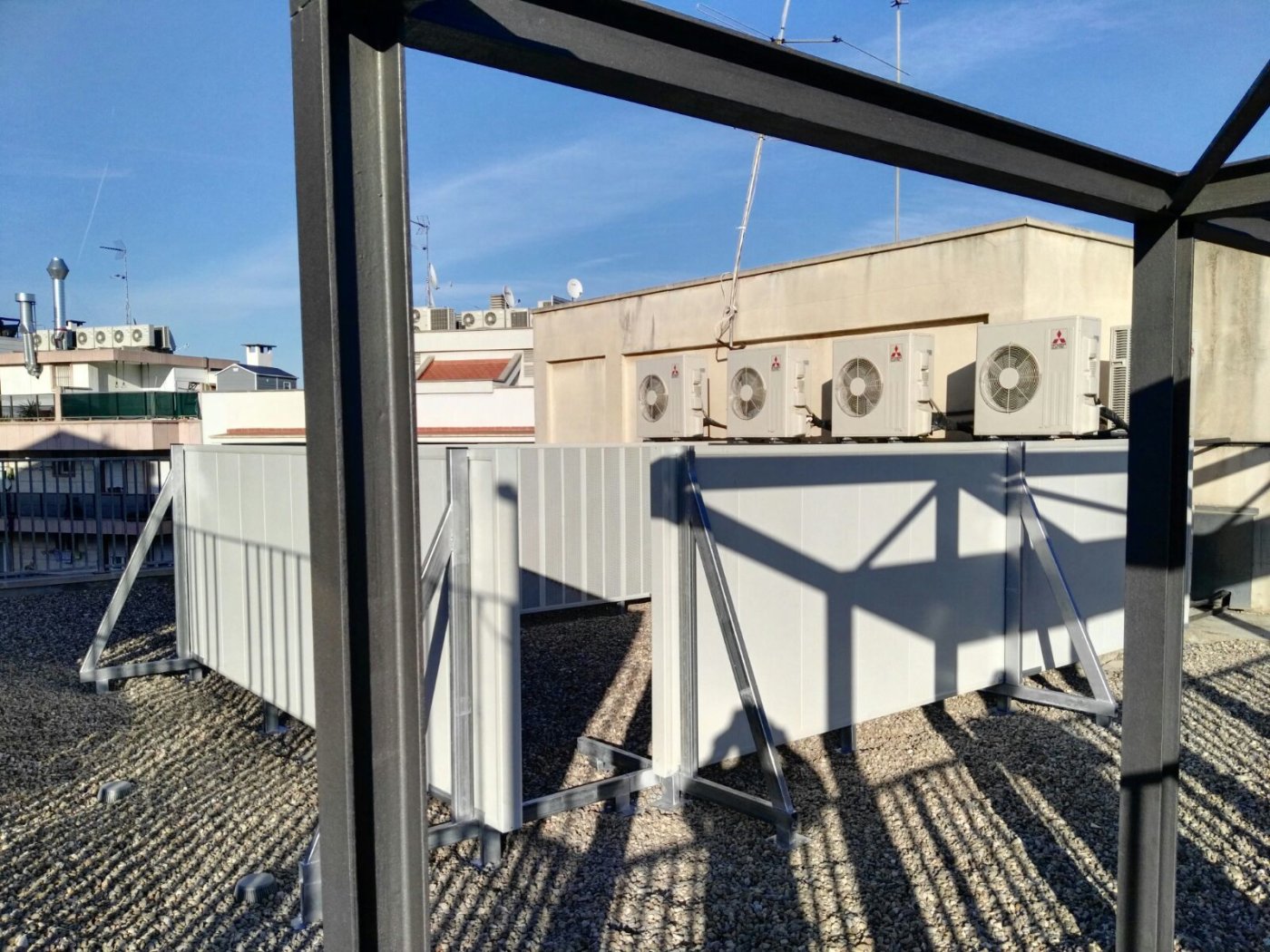 TECHNICAL INSTALLATION
Project: Noise barriers on deck building.
Ref: O02MA1500431
Sector: Construction, Air conditioning.
TREATMENTS
Acoustic barriers for air-conditioning units with panels Acustimodul80.