Acoustic conditioning in company reception area
Acoustic conditioning in reception area

Acústica Integral has installed two absorption systems to improve the waiting room for an office reception in Madrid. The reception upper counter area has been acoustically treated using Acustiart-L of Acústica Integral, reducing the environmental noise and improving intelligibility with clients. Acustiart-L product solution of Acustica Integral permits a double-function of performing as acoustic treatment itself and getting spotlights avoiding shadow areas.
In the waiting room a decorative absorber element has been incorporated as collage. Have designed a combination of different Acustiart thicknesses (50mm and 100mm), with different colours creating a high performance acoustic element.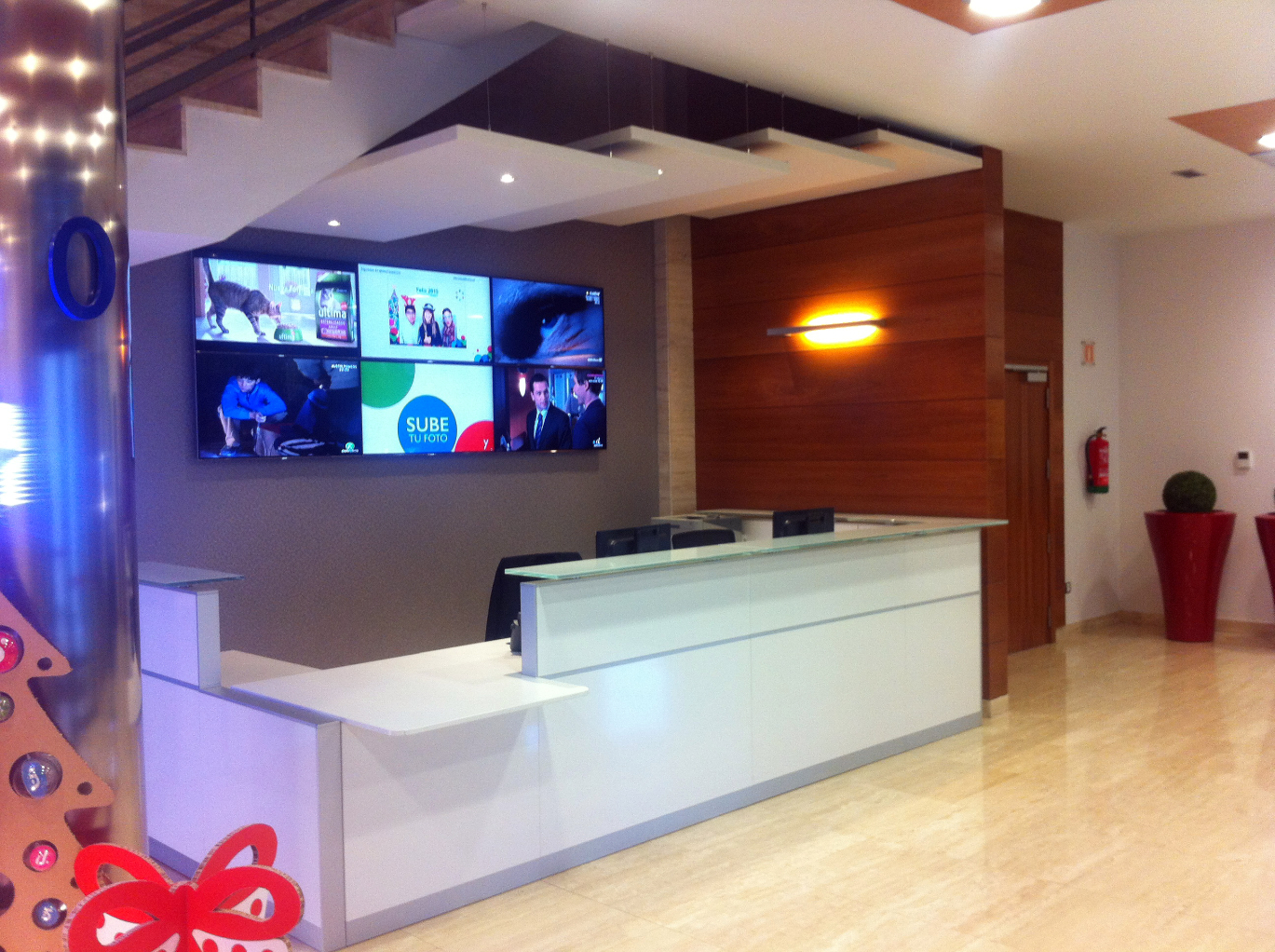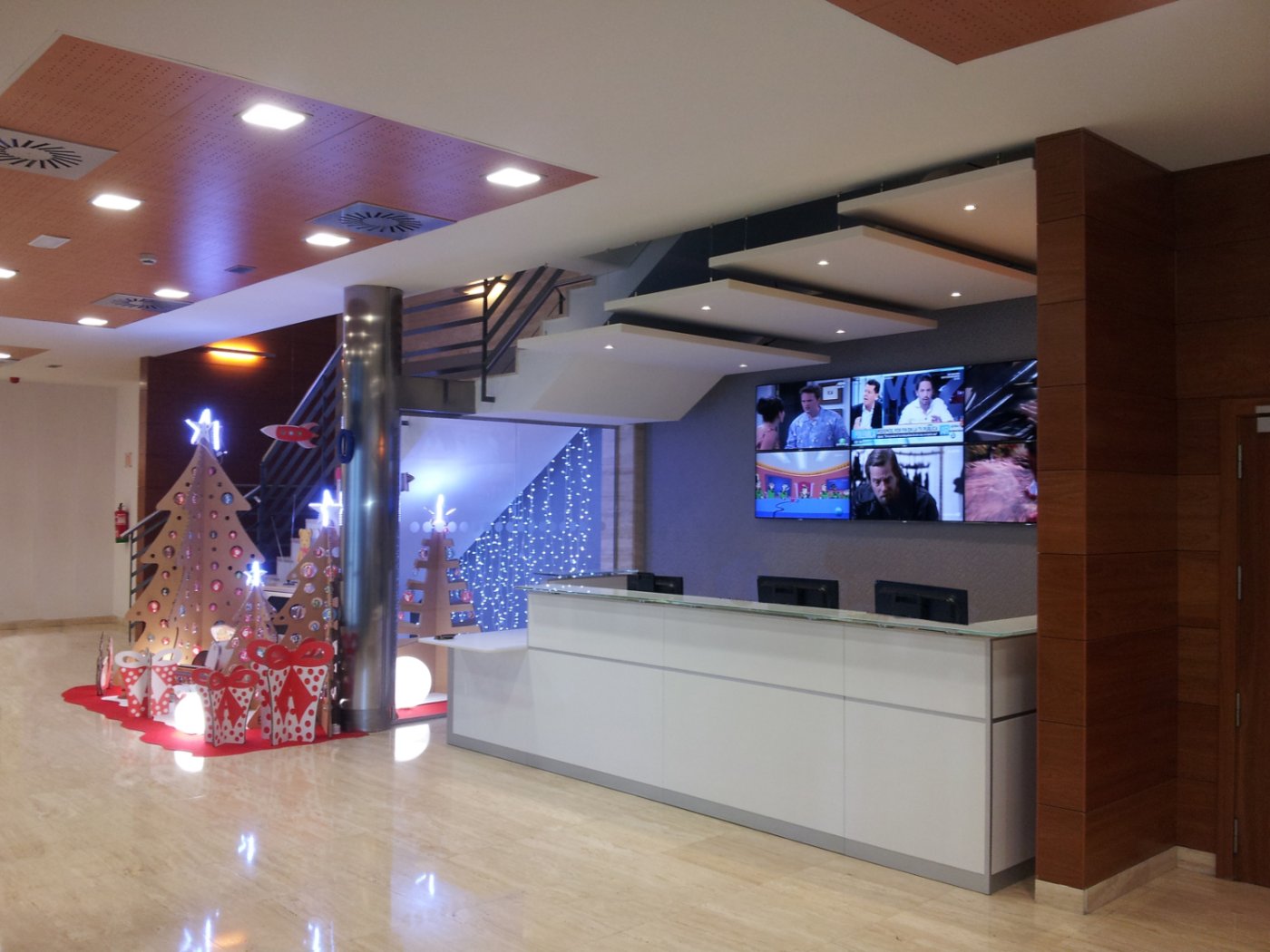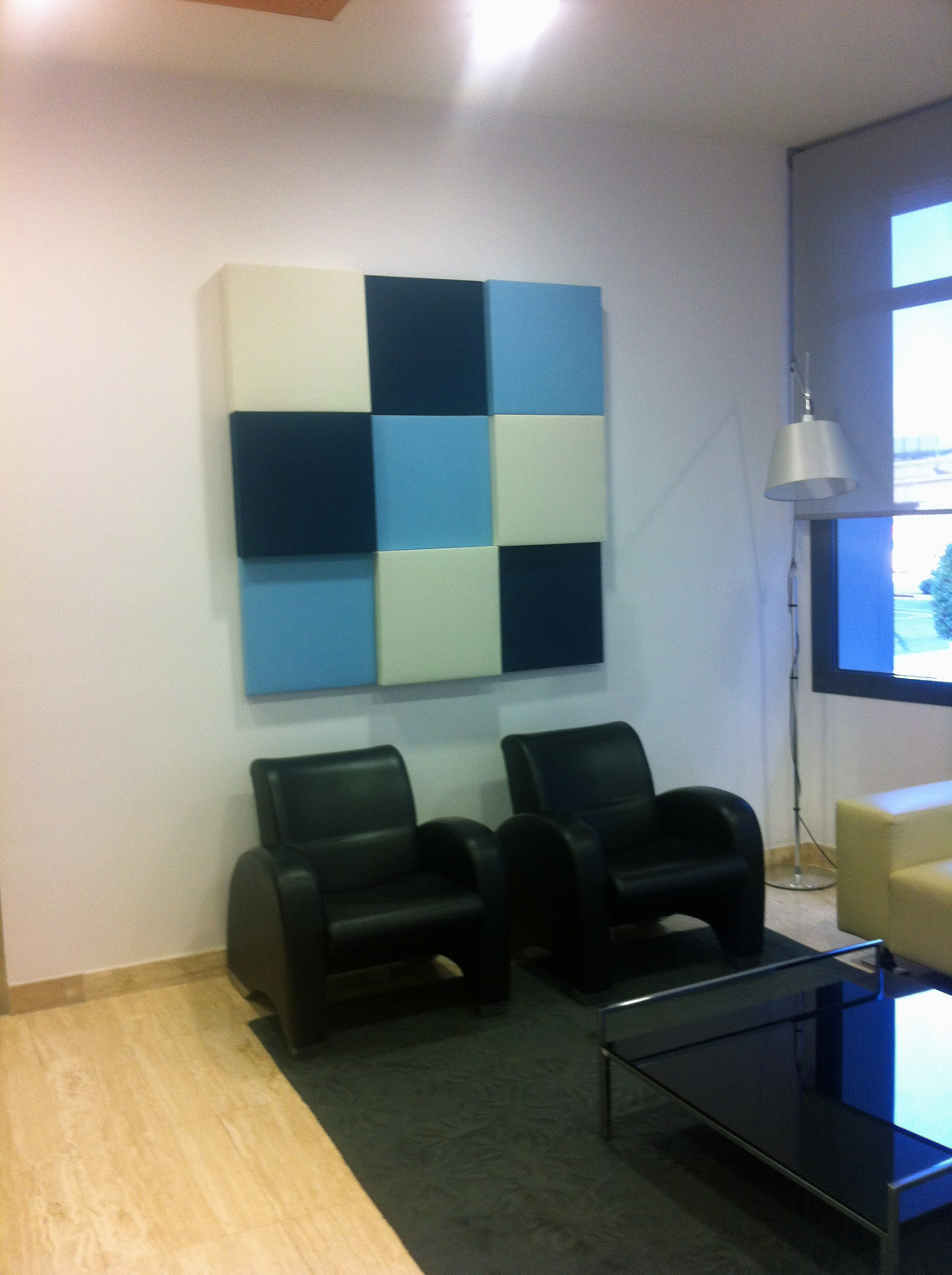 TECHNICAL SHEET
Project: absorption treatment for office reception.
Sector: Construction, Offices.
Job Ref: O01MA1400377.
INSTALLATION OF PRODUCT
Acustiart-L for ceiling as overlapped lading. Hanging by using our Standard Fixing Kit.
Acustiart wall panels assembly as collage.
Thicknesses of 50mm and 100mm.