Acoustic conditioning of the Centre d'Estudis Politècnics
Absorbent acoustic treatment

As the Murmur Architecture Studio explains, "it was commissioned to refurbish and extend an educational centre located in a typical building in Barcelona's Eixample district, in Plaça Urquinaona. The existing layout was the result of many partial interventions carried out over the years and access was via the neighbours' staircase. The main aim of the project was to be able to connect the existing floors with a new staircase, seeking maximum visibility on the ground floor, while at the same time proposing a comprehensive reform of the centre".
We were commissioned to improve the internal acoustics of some rooms of the Centre d'Estudis Poltècnics. Acustiart type absorbent acoustic panels will be installed on the walls. The distribution and colours have been defined by the owners and the architectural firm.
A functional element was sought that would be quick to assemble and would solve the problem of excessive reverberation, which was very pronounced in various spaces.
With the installation of Acustiart acoustic panels on the walls, the problem is solved and, at the same time, the visibility of the Catalana Voult ceiling, which gives personality to the enclosure, is preserved.
The enclosures where the work has been carried out are a classroom, the reception area and the offices. The result is optimal, achieving an adequate reduction in the reverberation times of the different rooms, a reduction in background noise levels and a high increase in the intelligibility of speech.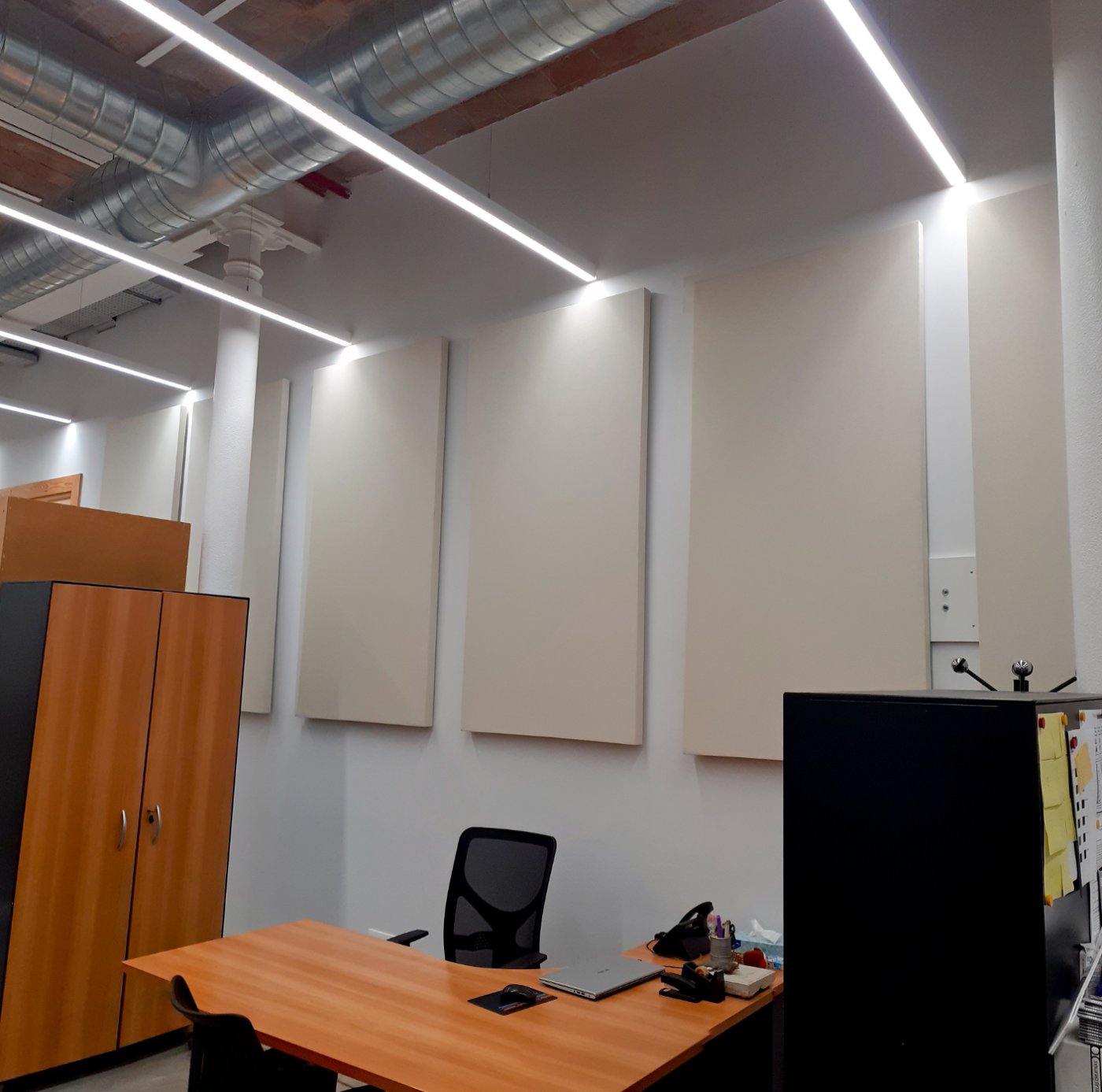 In the next 48H OPEN HOUSE OF BARCELONA, the space of the Centre d'Estudis Politècnics in Plaça Urquinaona in Barcelona will be open to the public. This event recognises and gives visibility to unique architectural buildings in Barcelona.
Due to the uniqueness of the building, it is essential to have easily removable acoustic treatments. This will allow maintenance operations, repainting, etc. to be carried out properly, without having to replace the acoustic treatments.
Acustiart acoustic panels meet all the necessary requirements to be properly integrated as a solution.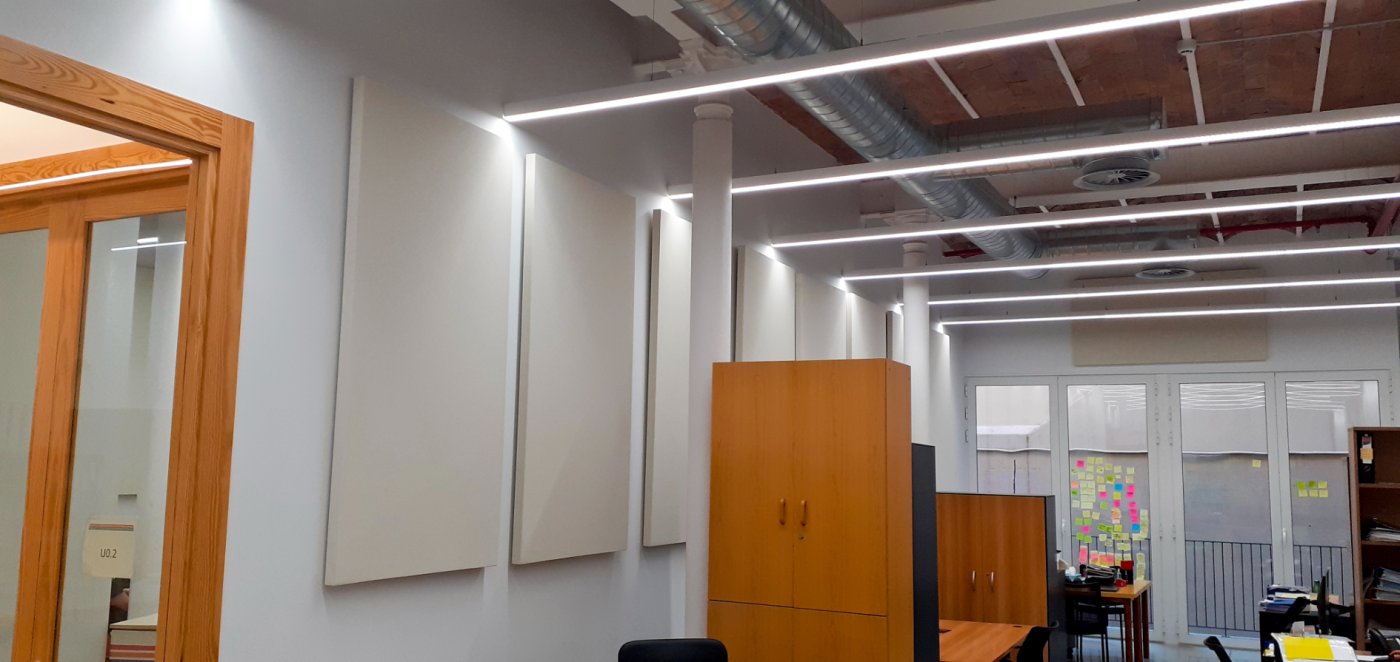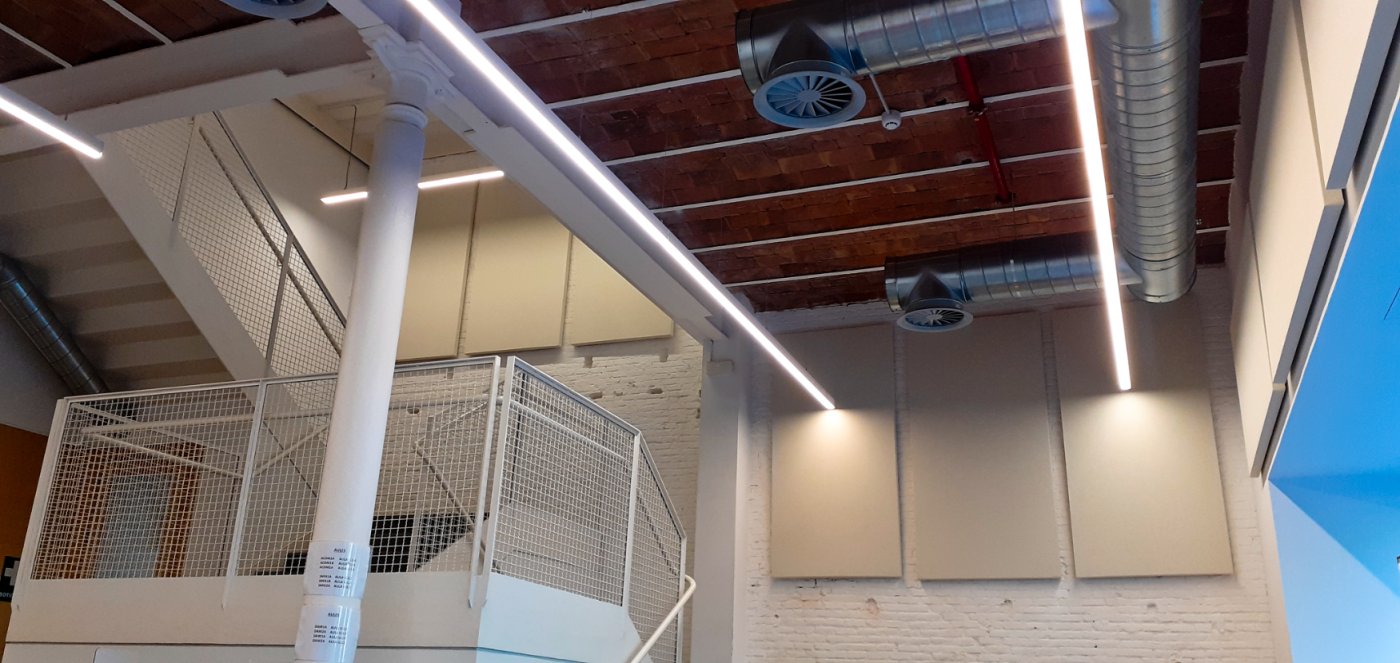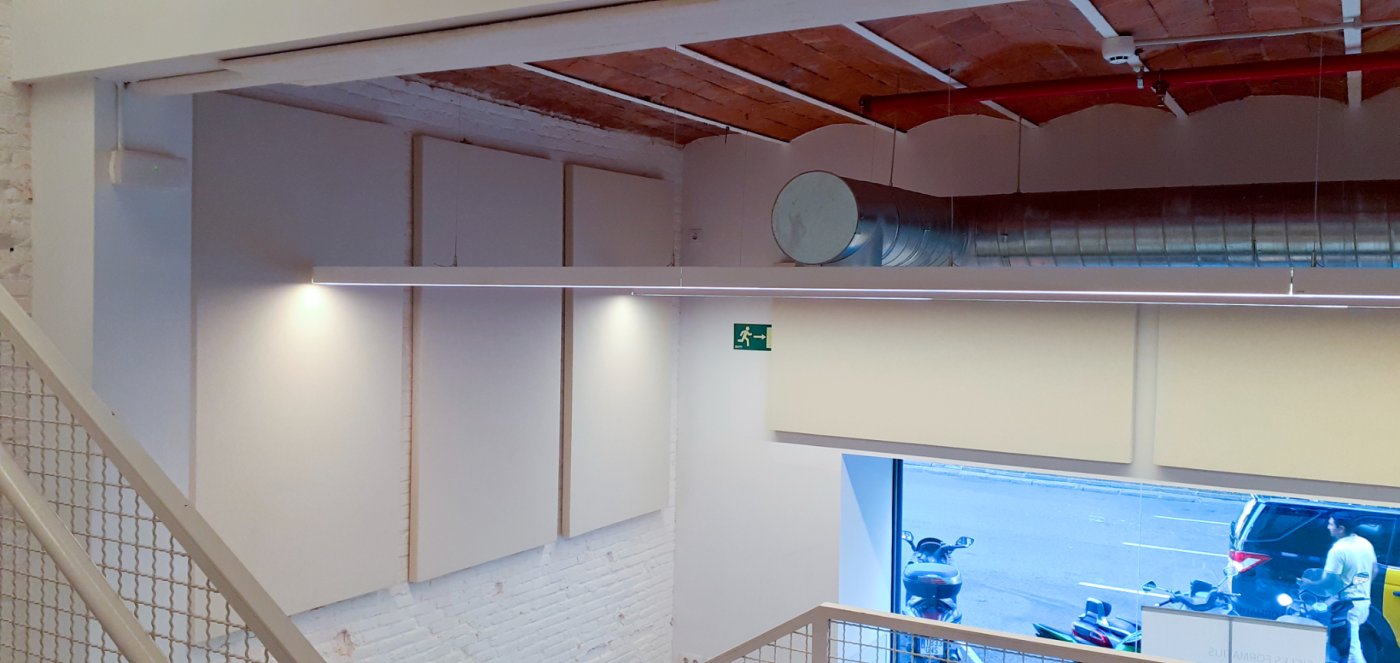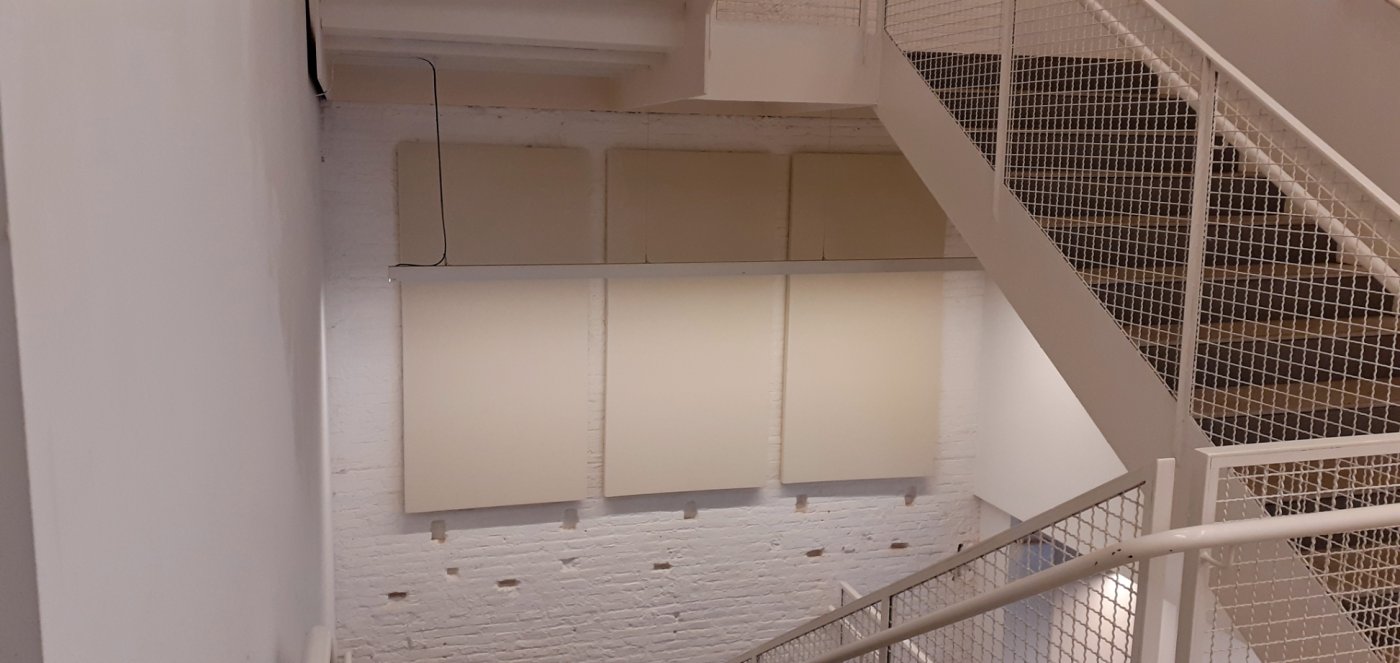 This type of work once again demonstrates that absorbent acoustic treatments are not at odds with architectural design, but are just another part of the construction process.
If you need us to help you with the acoustic treatment of your next unique project, contact us.