Acoustic enclosure for Genset Mall in Madrid
Acoustic Enclosure

PERFORMANCE
Acoustic enclosure on the roof of a shopping center in Madrid to meet noise regulations apply to limit farm. The enclosure requires high acoustic insulation due to high acoustic requirements for regulatory compliance. an acoustic enclosure panels based Acustimodul80A is performed. Access to the interior of the enclosure is performed through a Rs7C acoustic model Integral Acoustic door. The air renewal of the enclosure is performed by means of mufflers SNA .
To achieve the necessary level of insulation inside an insulating AI-model acoustic ceiling and walls AI-TC33, AI-TD33 type.
In the exhaust outlet gas genset they are installed two reactive silencers Integral Acoustics SRA type, designed to measure the fundamental frequencies of noise emission of the machine.
The interior finish of the enclosure once finished plasterboard assembly has been carried out by means of acoustic panels Absorbents AcustifiberPC25.
Genset support the structure of suportación was performed by means of elastic supports.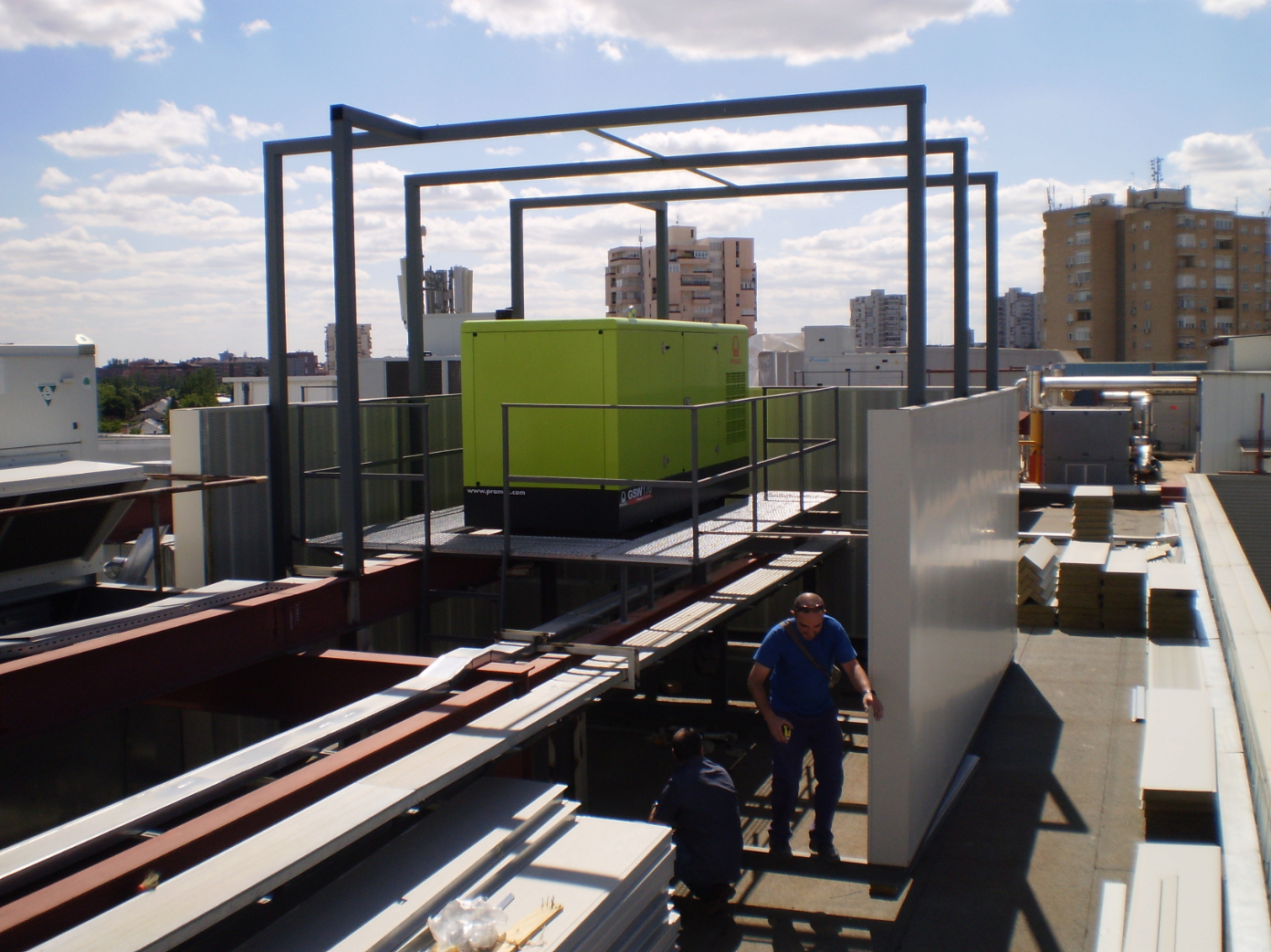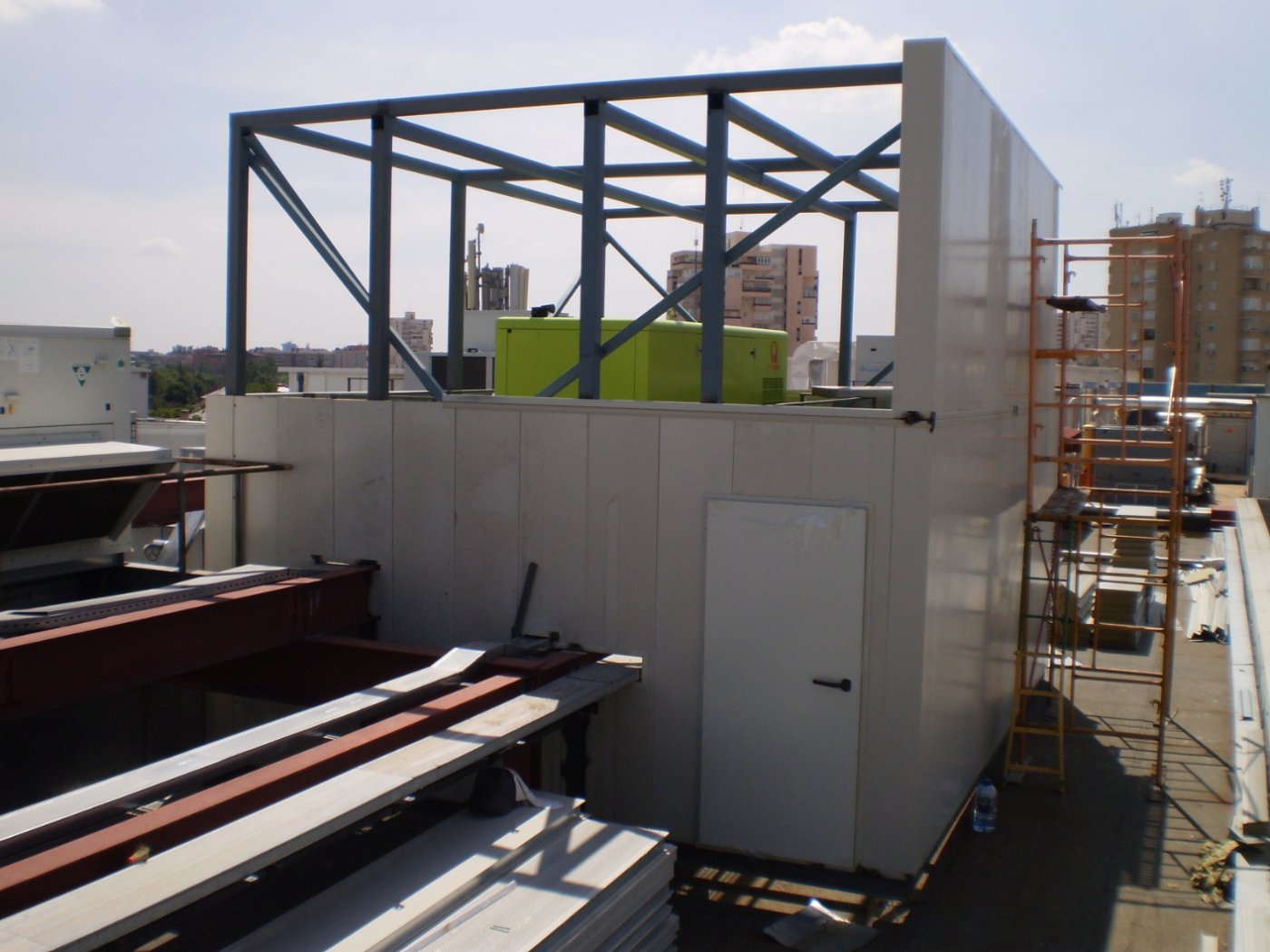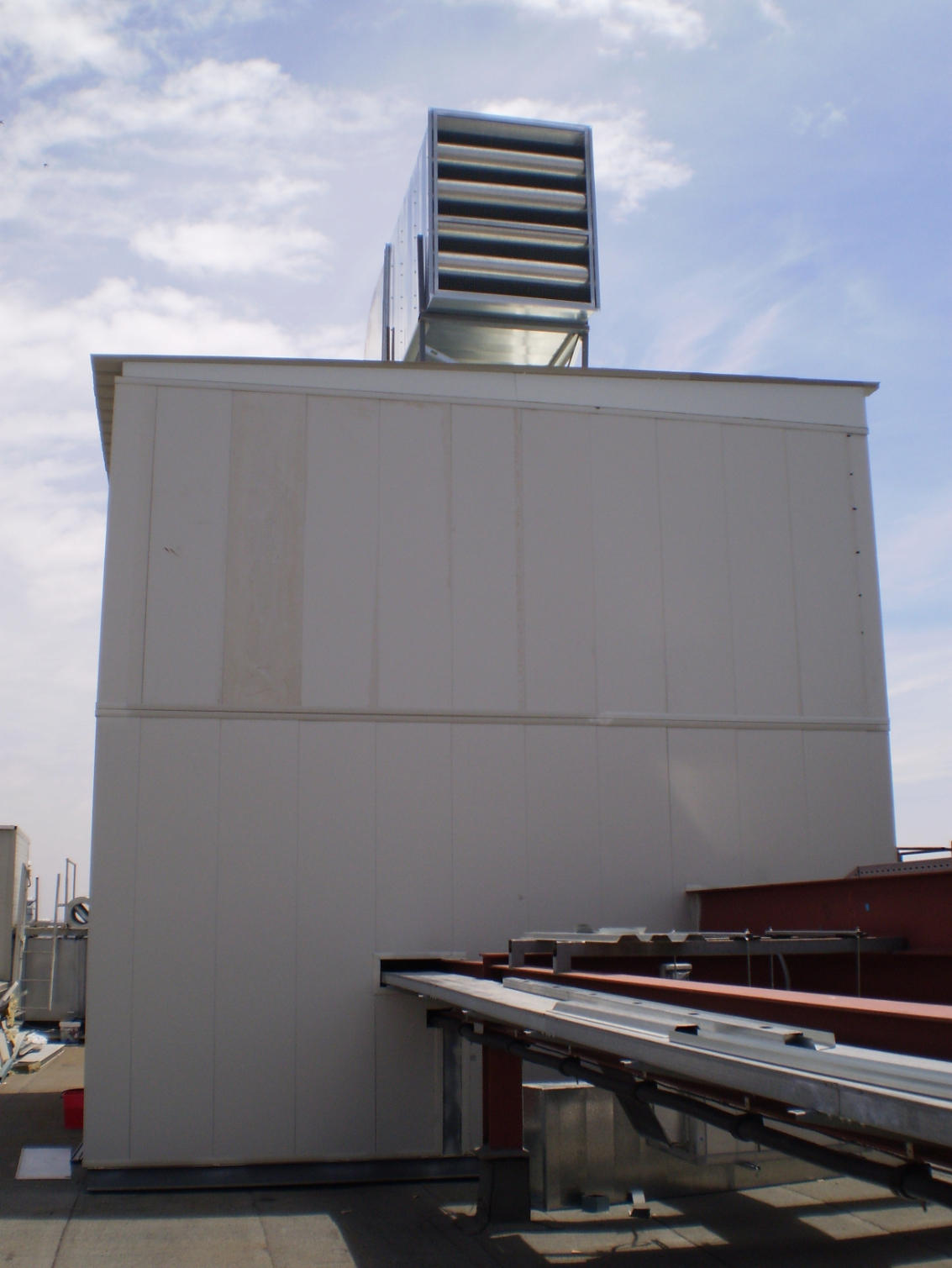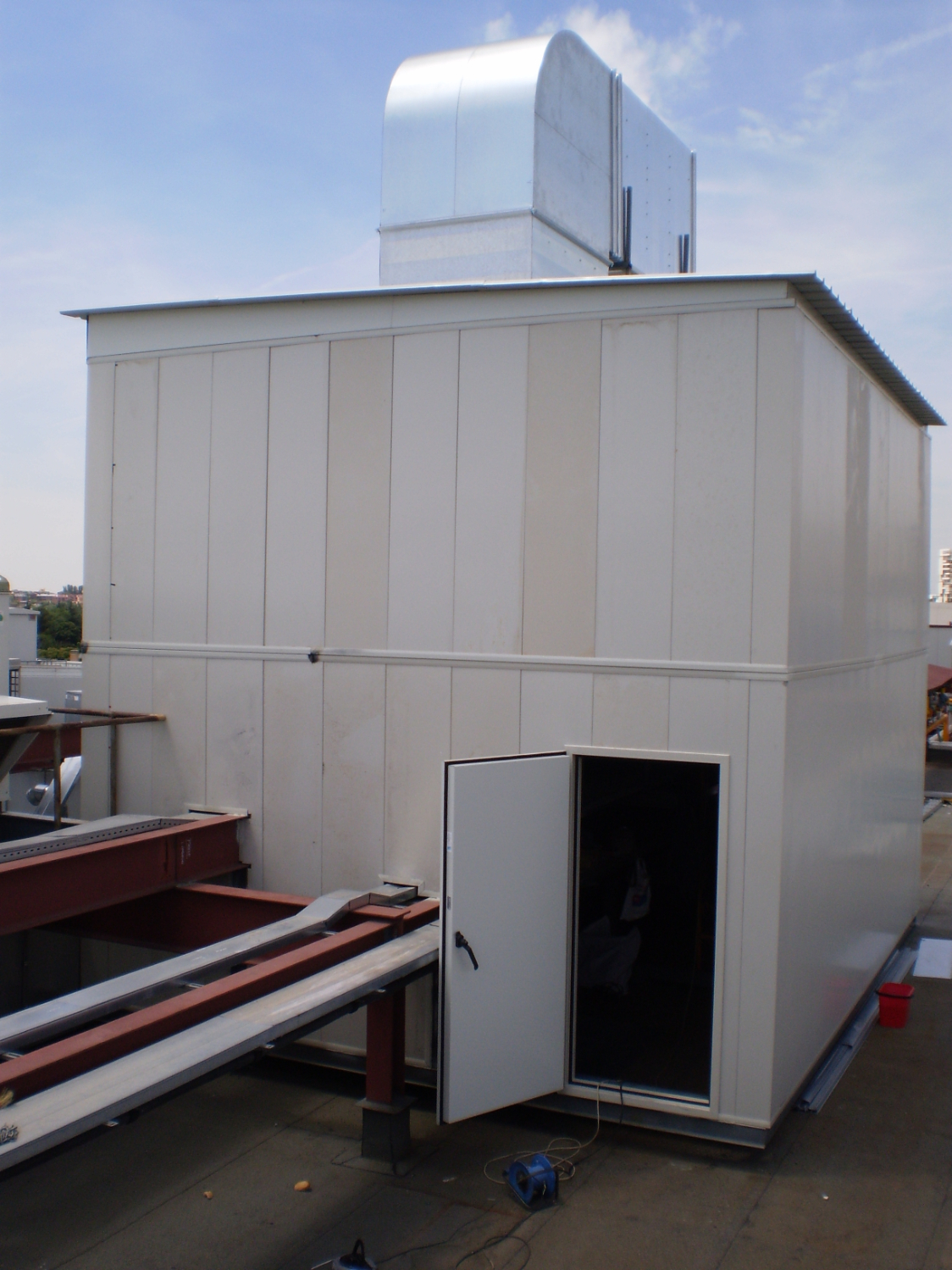 TECHNICAL INSTALLATION
Project: Acoustic generator enclosure for indoor Shopping Mall in Madrid.
No. Work: O03MA900367.
Sector: Construction, Environment.
TREATMENTS
Acoustic enclosure with panels painted RAL 9002 Acustimodul80A .
Parallel acoustic mufflers and silencers SNA cells reactive type SRA.
Rs7C access door.
Ceiling acoustic insulation and acoustic AI-TC33, AI-TD33 trasdosados
Inner absorbent acoustic treatment with AcustifiberPC25.