Acoustic enclosure for hydraulic pump

PRESENTATION
Acústica Integral specialises in manufacturing high-performance acoustic enclosures for the industrial sector. It makes custom-built treatments according to the client's installation needs and requirements.
In this case it is a test bench for generator sets. This type of equipment requires a high degree of acoustic insulation and, due to the volume of the machinery, a design that enables easily moving the motors properly.
The acoustic enclosure is made up of different parts, which have been previously agreed with the client in the design stage, determining the elements that will form part of the final solution. In this case, we have developed a highly difficult enclosure due to the limited space available. Thanks to the versatility of the assembly of the Acustimodul-80A modular panels, the acoustic enclosure has been adapted to the gaps available under the stairs and between the network of beams which have required making an acoustic enclosure of high assembly difficulty. To guarantee the ventilation of the premises, SNA type acoustic silencers have been incorporated, including a forced extraction system to facilitate the movement of hot air outside the enclosure, preventing the machine from heating. Access inside the enclosure has been defined by means of RS5C acoustic doors that allow balancing the acoustic insulation of the entire set and enable the possibility of accessing it under the stairs, with a made-to-measure acoustic door, and on the outside of the building through an acoustic door with a circular visor that allows seeing inside the enclosure.
The works performed in limited and highly difficult spaces require versatile acoustic products, easily adaptable to gaps and shapes. The size of the 45cm wide Acustimodul-80A panels facilitate our task, thus Acústica Integral has manufactured made-to-measure access doors, allowing accesses in areas with very limited heights.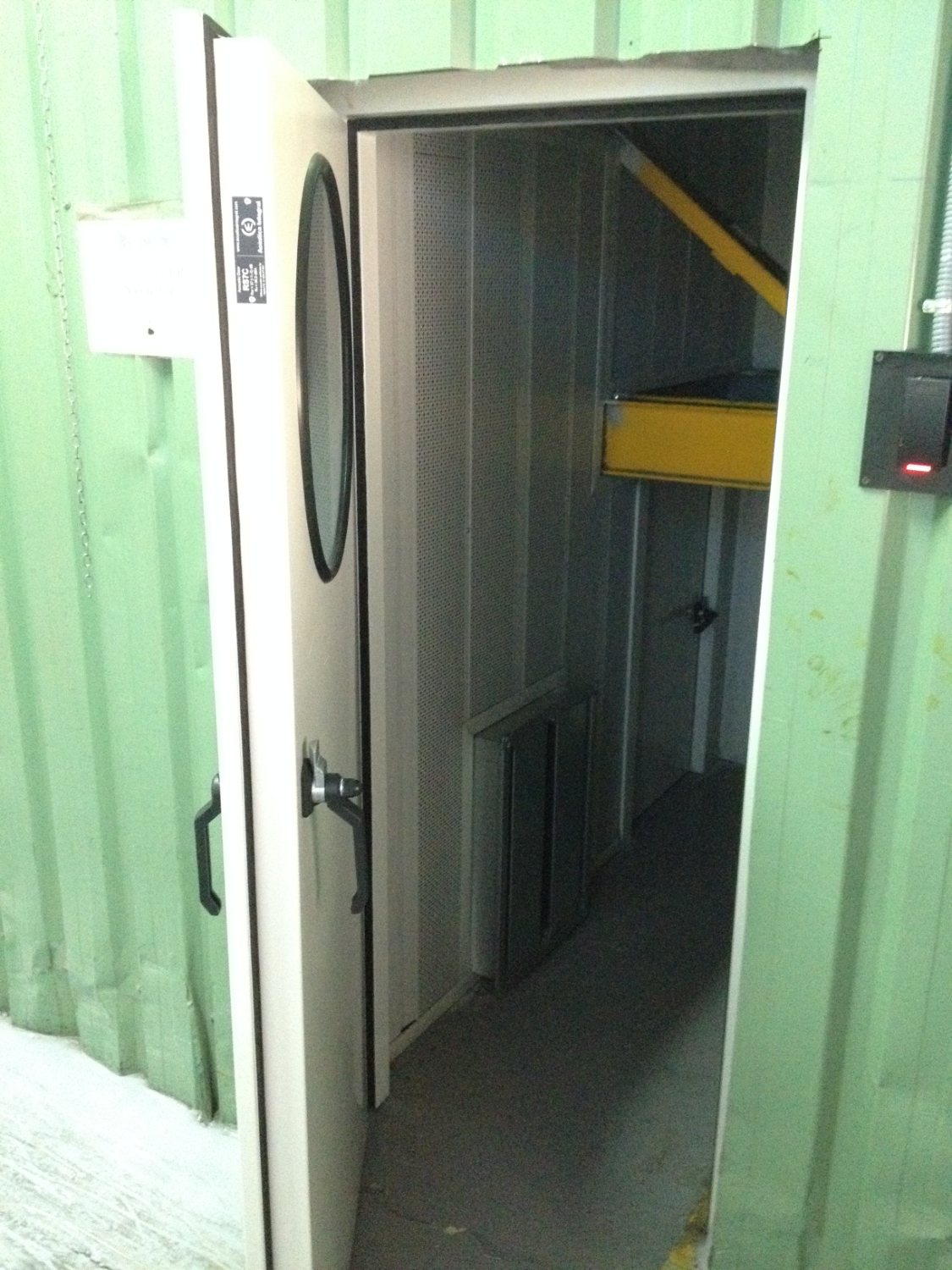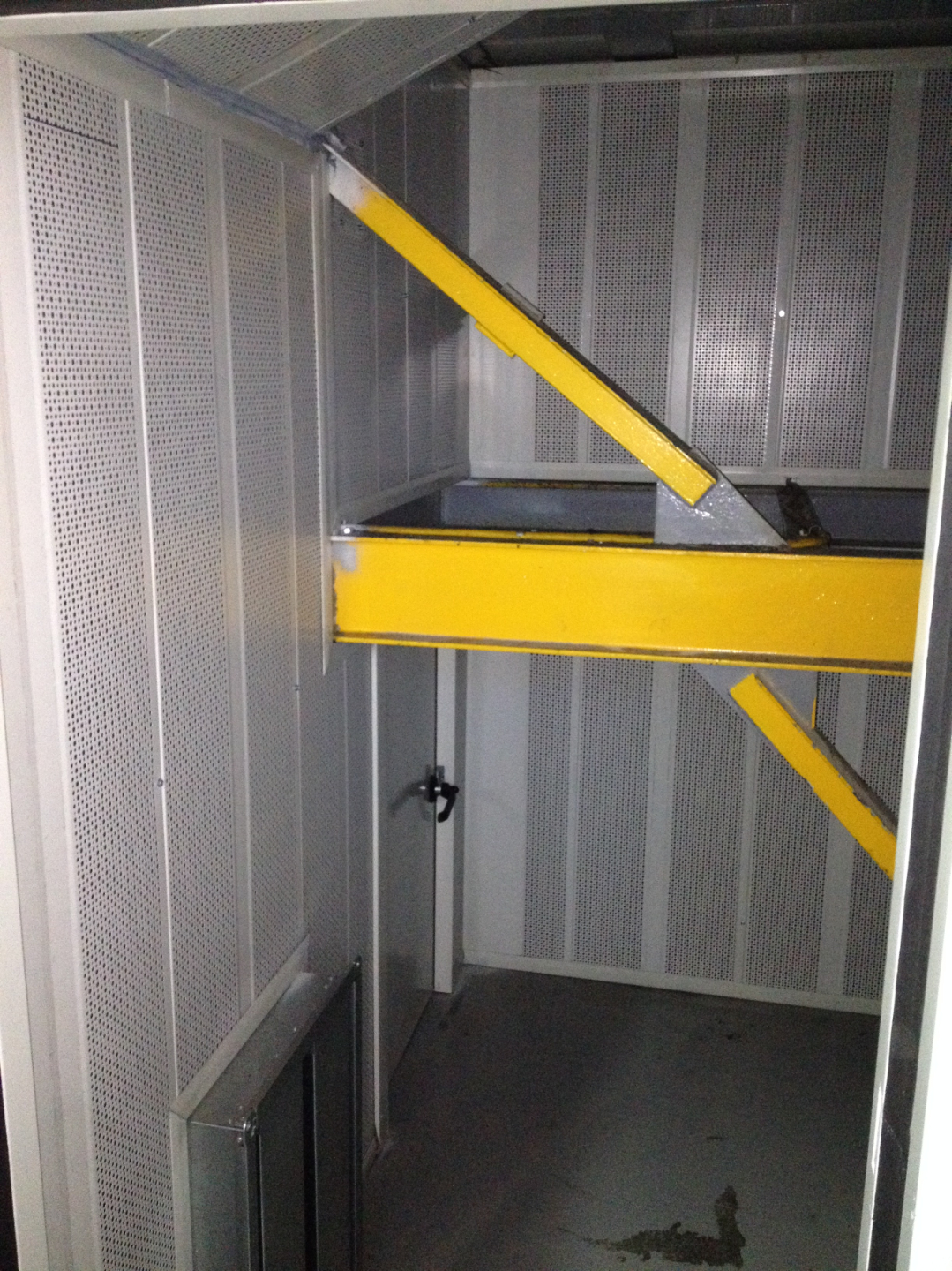 INSTALLATION DATA SHEET
Project: Acoustic enclosures for hydraulic pump.
Ref: O02MA1600443
Sector: Industry. Enclosure.
TREATMENTS
Acoustic enclosure with Acustimodul-80A panels.
Acoustic door type RS5C for the passage of staff.
Acoustic silencers of parallel dampening devices SNA. Forced extraction through ventilator.