Acoustic shielding for outdoor industrial machinery
Acoustic fa├žade in industrial plant

We are in the manufacturing plant of a chemical industry.
They have a building with multiple installations that groups together a fairly large group of machines. The noise generated by these installations (pumps, blowers, etc.) is projected at a distance of about 300 m over a group of houses. The acoustic impact generated on them exceeds the standard limits and the company has decided to adopt corrective measures to control this noise.
Being in an elevated position, the top 2 floors of the building, the noise is projected over a long distance without encountering natural barriers or buildings that could reduce the disturbance.
The acoustic solution proposed is the construction of the fa├žade with Acustim├│dul-80A panels. By closing the existing gaps between slabs, a high degree of airtightness is achieved and the level of acoustic insulation is very high.
The difficulty of working at height is evident. Safety measures are a fundamental part of the assembly process, planning an adequate strategy to install the acoustic panels with the minimum risk for the operators.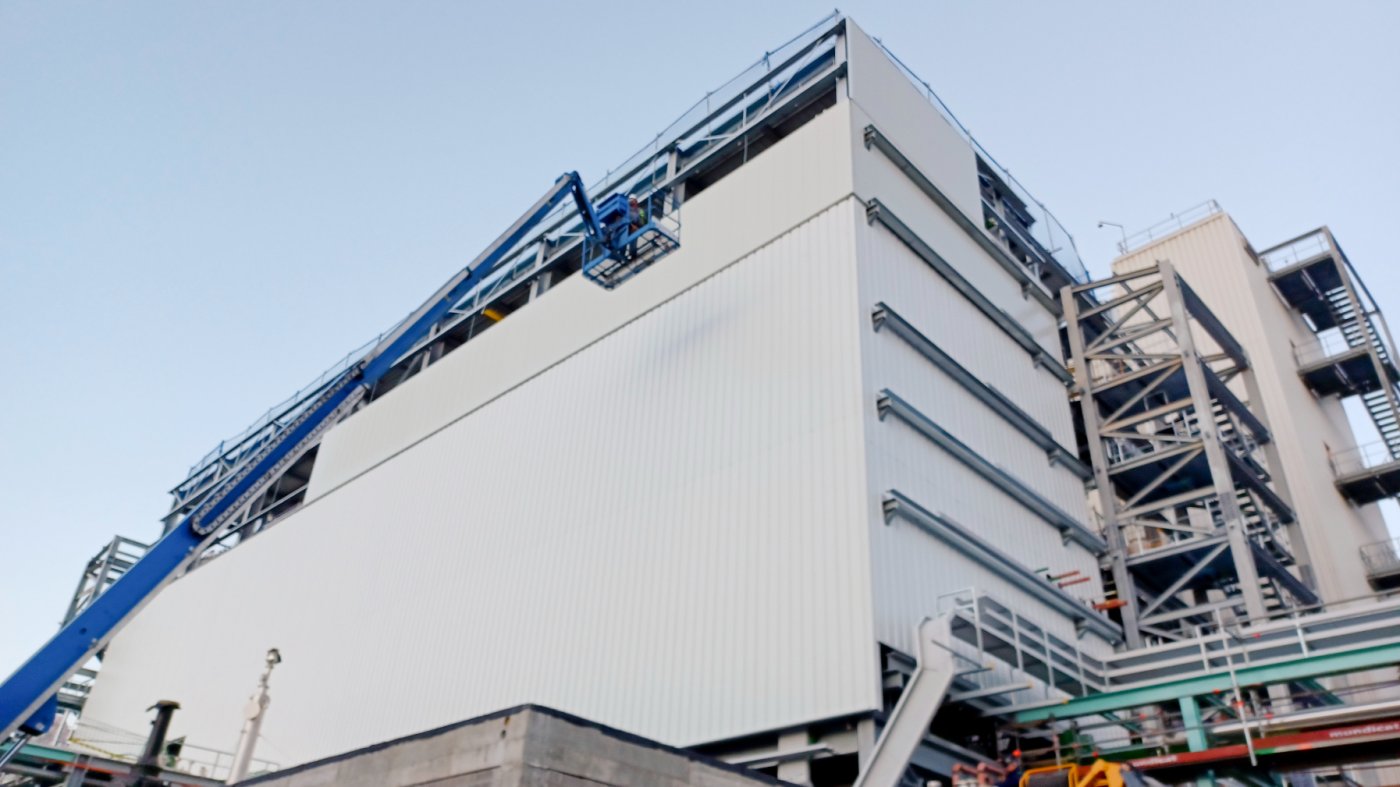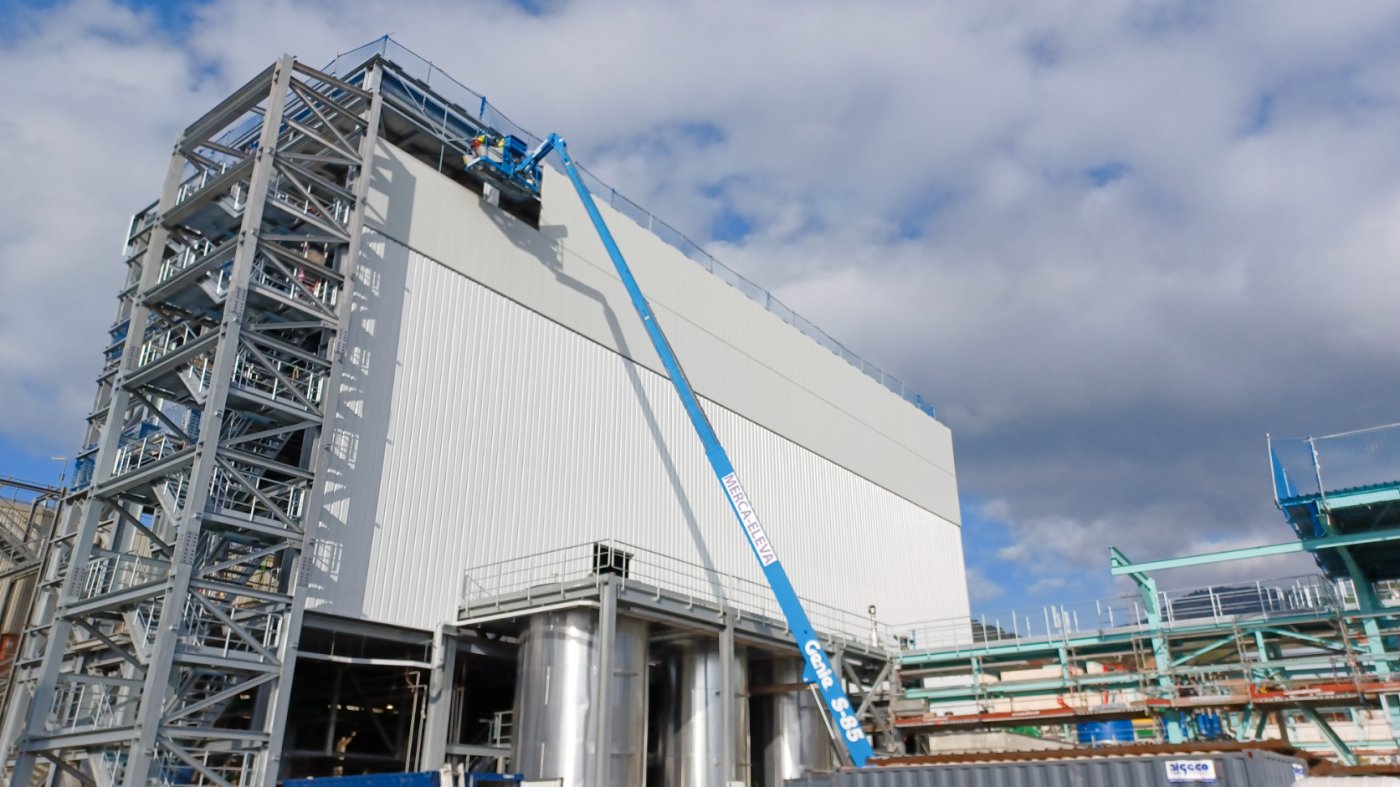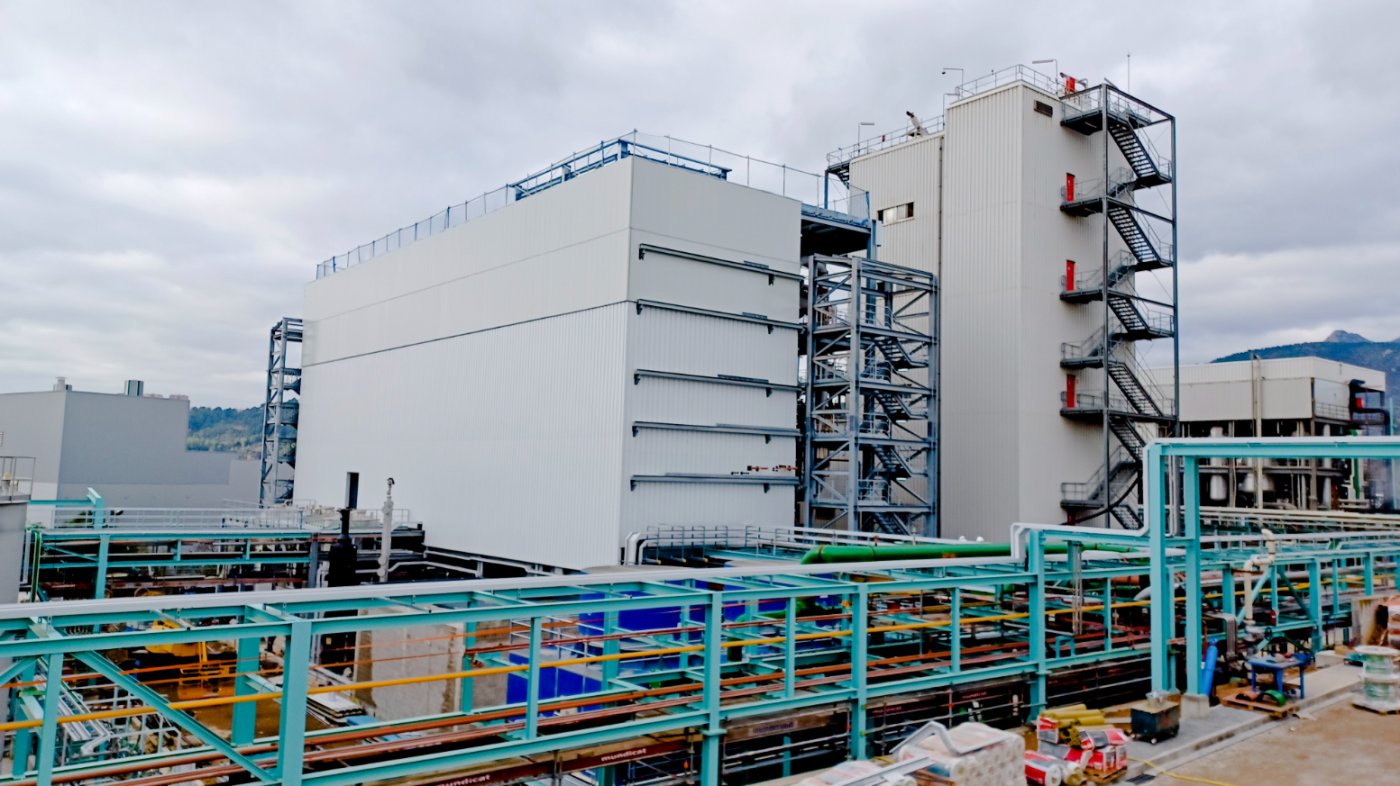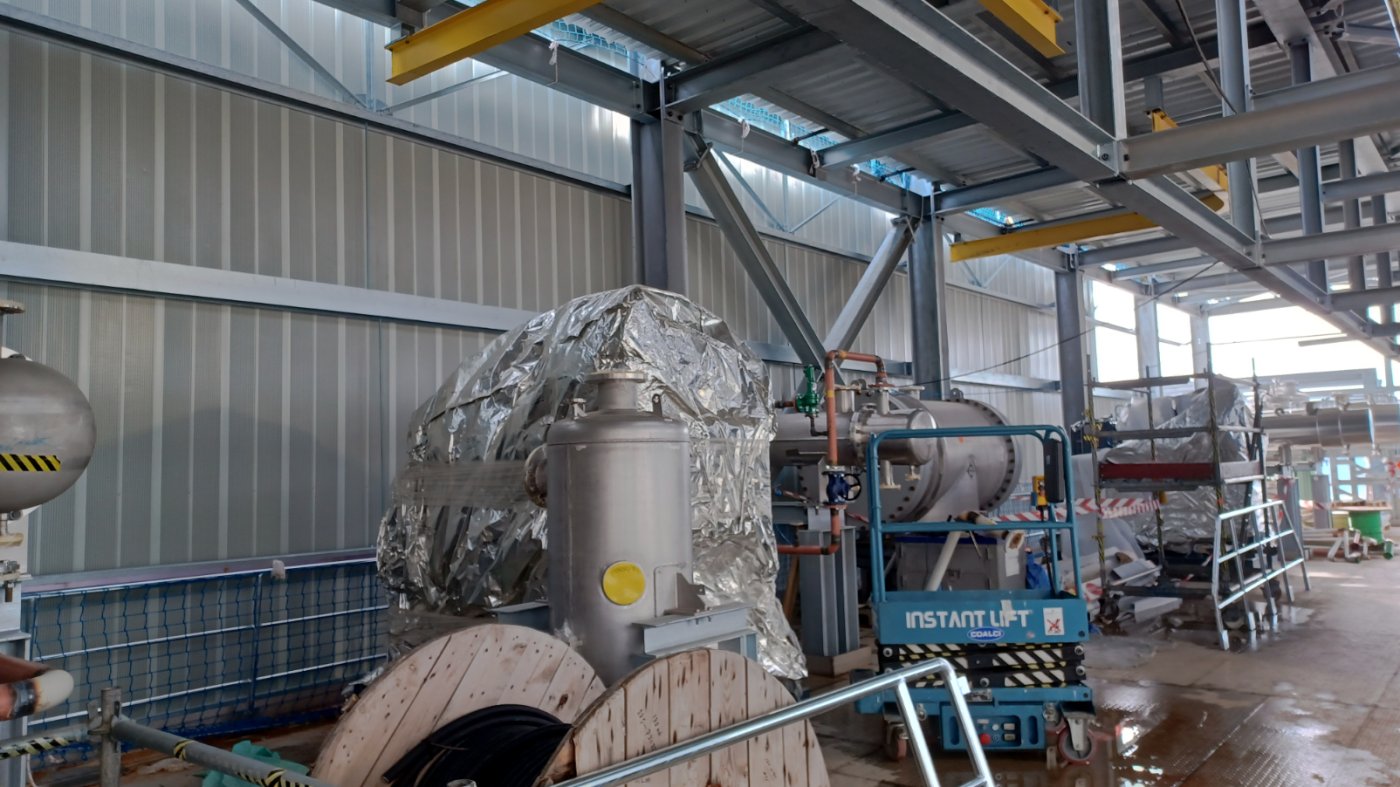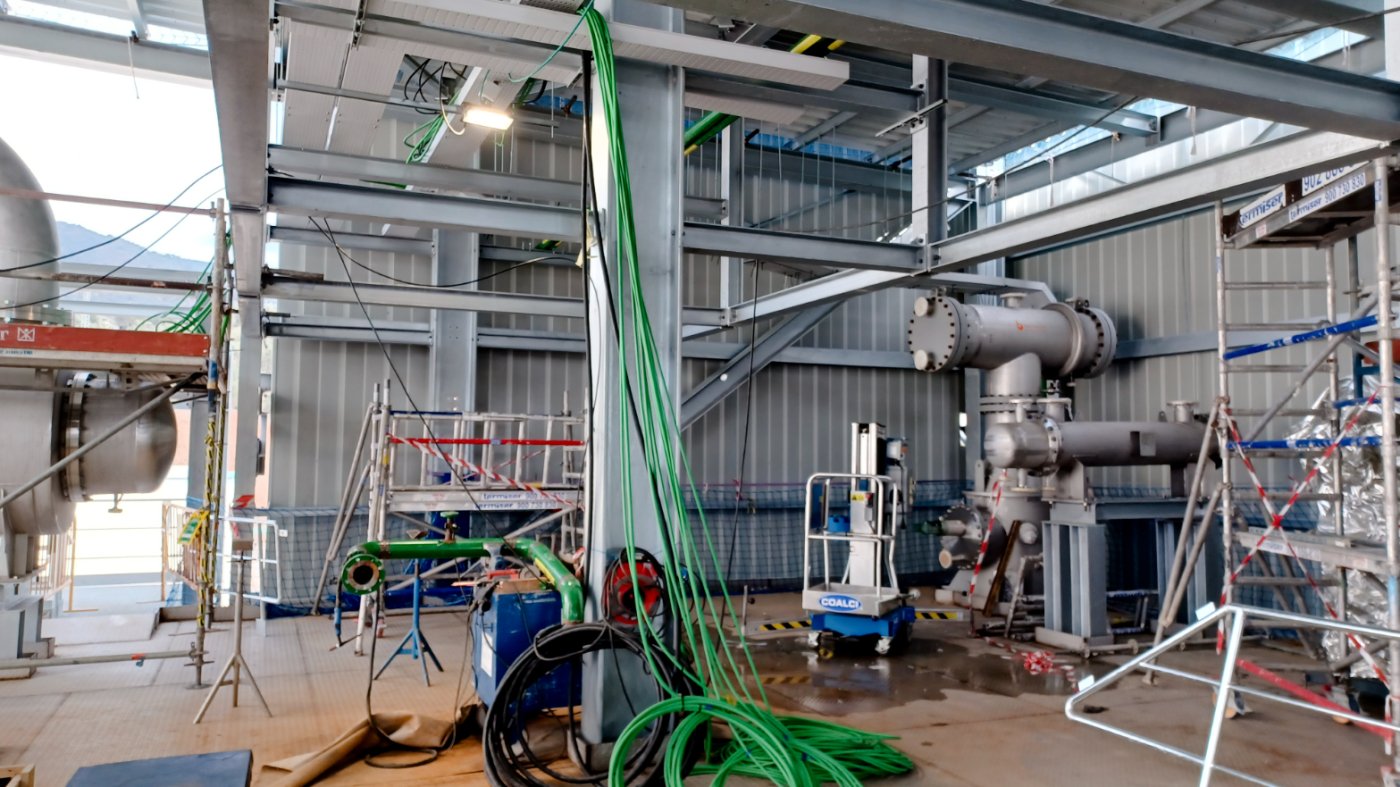 When enclosing the machines in a new enclosure that is bounded by the acoustic fa├žade, it is crucial that the panels used incorporate absorption directly exposed to the machines, thus preventing the noise from the machines from being increased by reflection.
If you need us to help you with noise control on your next industrial project, contact us.
INSTALLATION DATA SHEET
Project: Acoustic treatments in industrial plant.
Ref: O02BC2100294.
Sector: Industry.