Acoustic treatment for air conditioners and atu
Acoustic barrier

We are in the city of Barcelona and we have to install many machines on the roof of the building under study. It will be necessary to take corrective measures to prevent the activity of the machines from causing disturbance to nearby buildings.
After studying the case, it was concluded that the installation of an acoustic barrier would be sufficient. The differences in height and distances between the machines and possible receivers determine this.
We are going to install an acoustic barrier with Acustimódul-80A panels. Access to the interior of the technical area will be through two RS7C type acoustic doors, according to the project plans. All the structure necessary to support the barrier will be installed according to the client's specifications.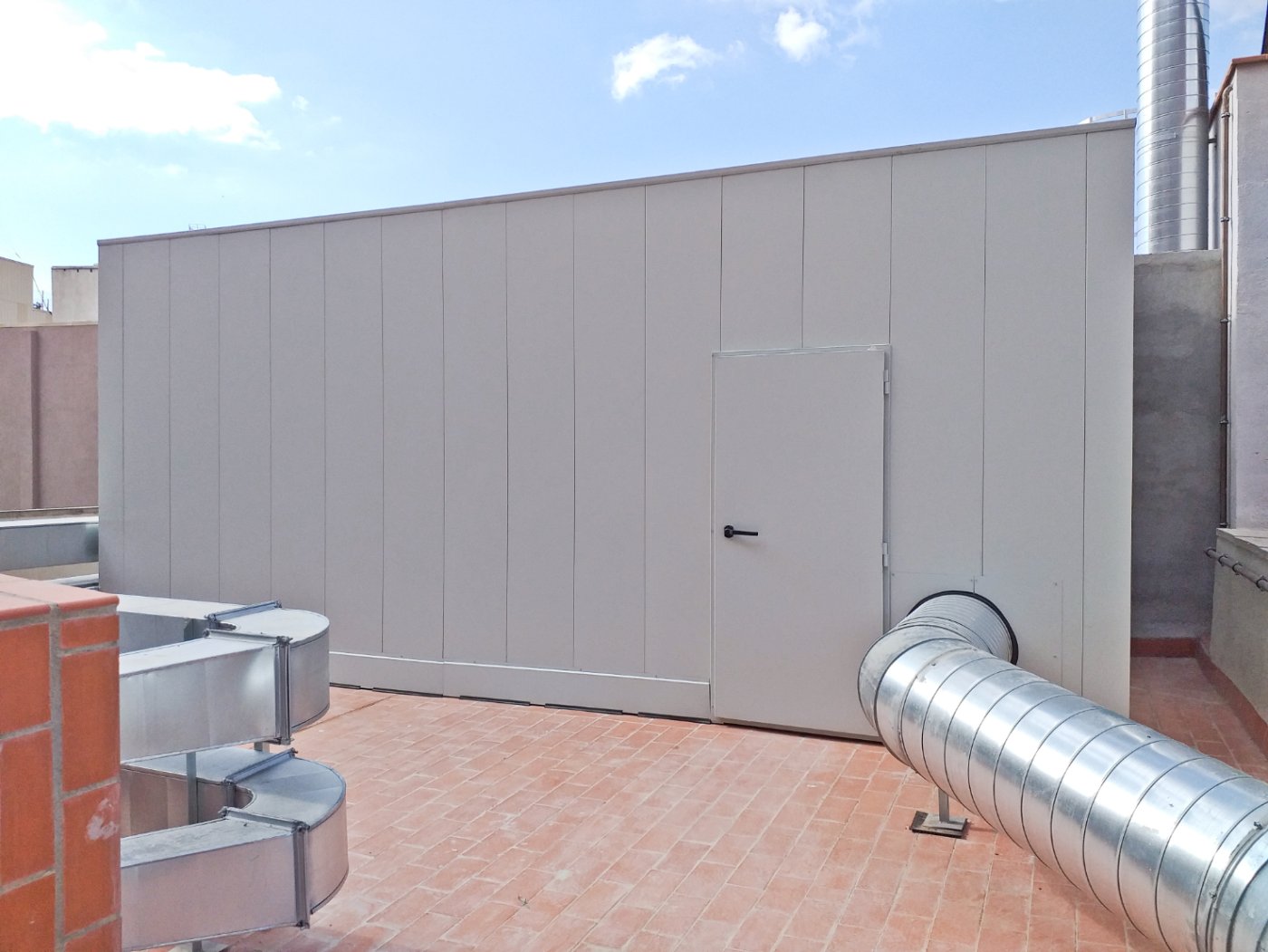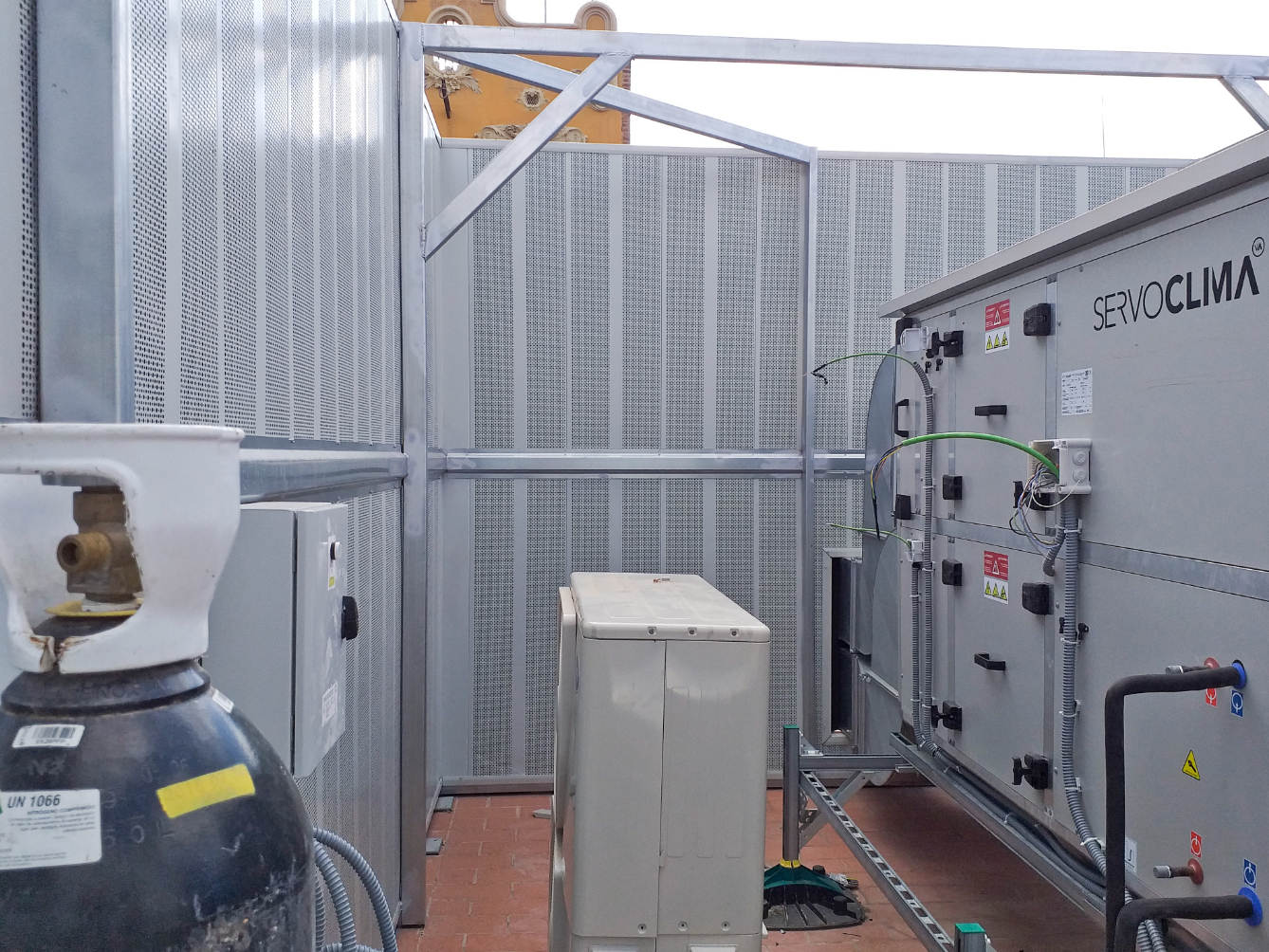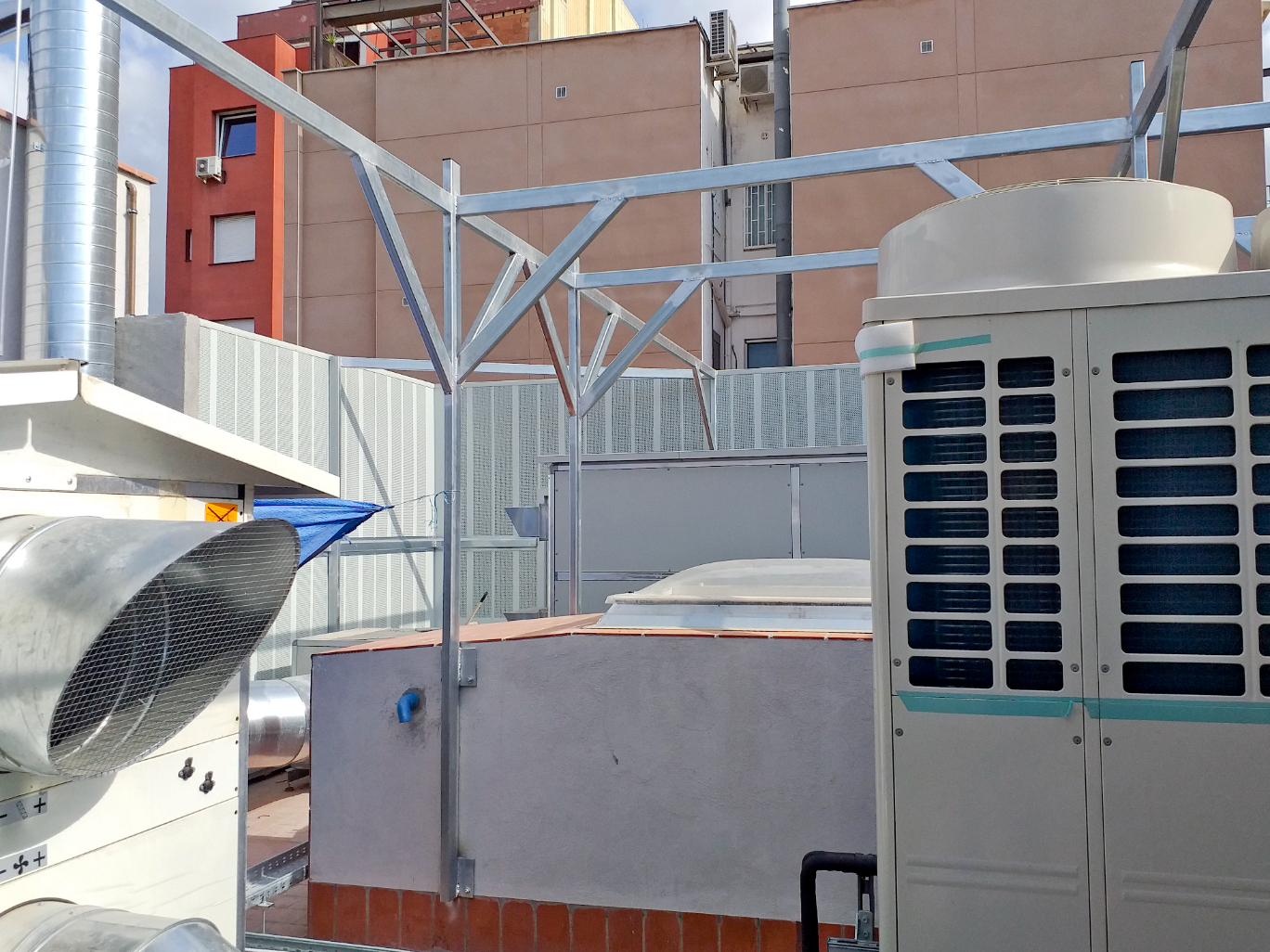 The roof of the building cannot be perforated due to the waterproofing. For this reason, the barrier is welded to a surface levelling strip, which also allows water to flow towards the evacuation points.
The anchoring points to the building are in elevated positions, taking advantage of the bracing and walls available in the building.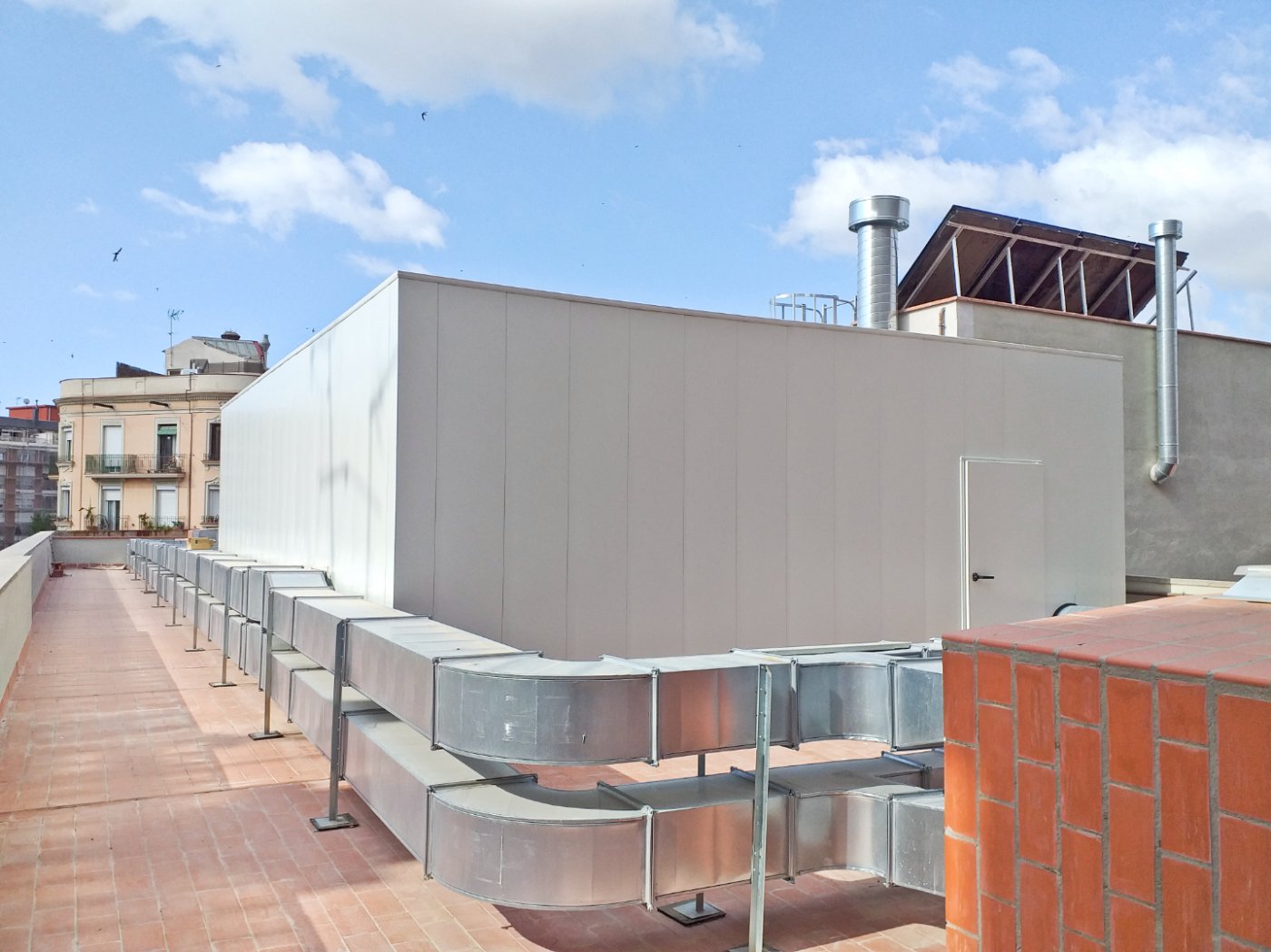 The inlet and outlet of ducts is executed precisely, adjusting the pitches to the smallest possible distance in order to avoid losses in the acoustic insulation of the assembly.
All structural fixings of the barrier are key to ensure the stability of the whole installation against wind loads.
If you need us to help you with the acoustic treatment of your air conditioning and ventilation machines, we put all our knowledge and experience at your service.
Contact us.
INSTALLATION DATA SHEET
Project: Acoustic treatment of air conditioning and ventilation equipment.
Ref: O02BC2100079.
Sector: Construction.