Acoustic treatment for air conditioning units
Acoustic barriers

A new building is to be built in Barcelona. The air conditioning machinery and two heat recovery units will be installed on the roof of the building inside the installations cabinet.
The sound power level of each air conditioning unit is 87 dBA. The sound power level of each of the recuperators is 77 dBA.
The building is located in a Moderate Acoustic Sensitivity Zone B2, so the maximum noise levels allowed at night will be 50 dBA.
The machines have a silent working mode that can be programmed at night, reducing their emission levels by 9 dB.
After carrying out an acoustic study, it was determined that the acoustic treatments necessary to comply with the regulations are those shown below.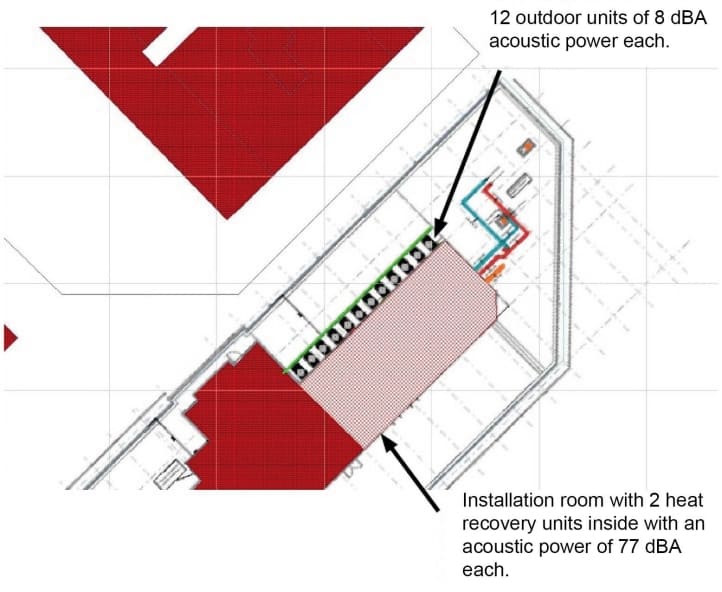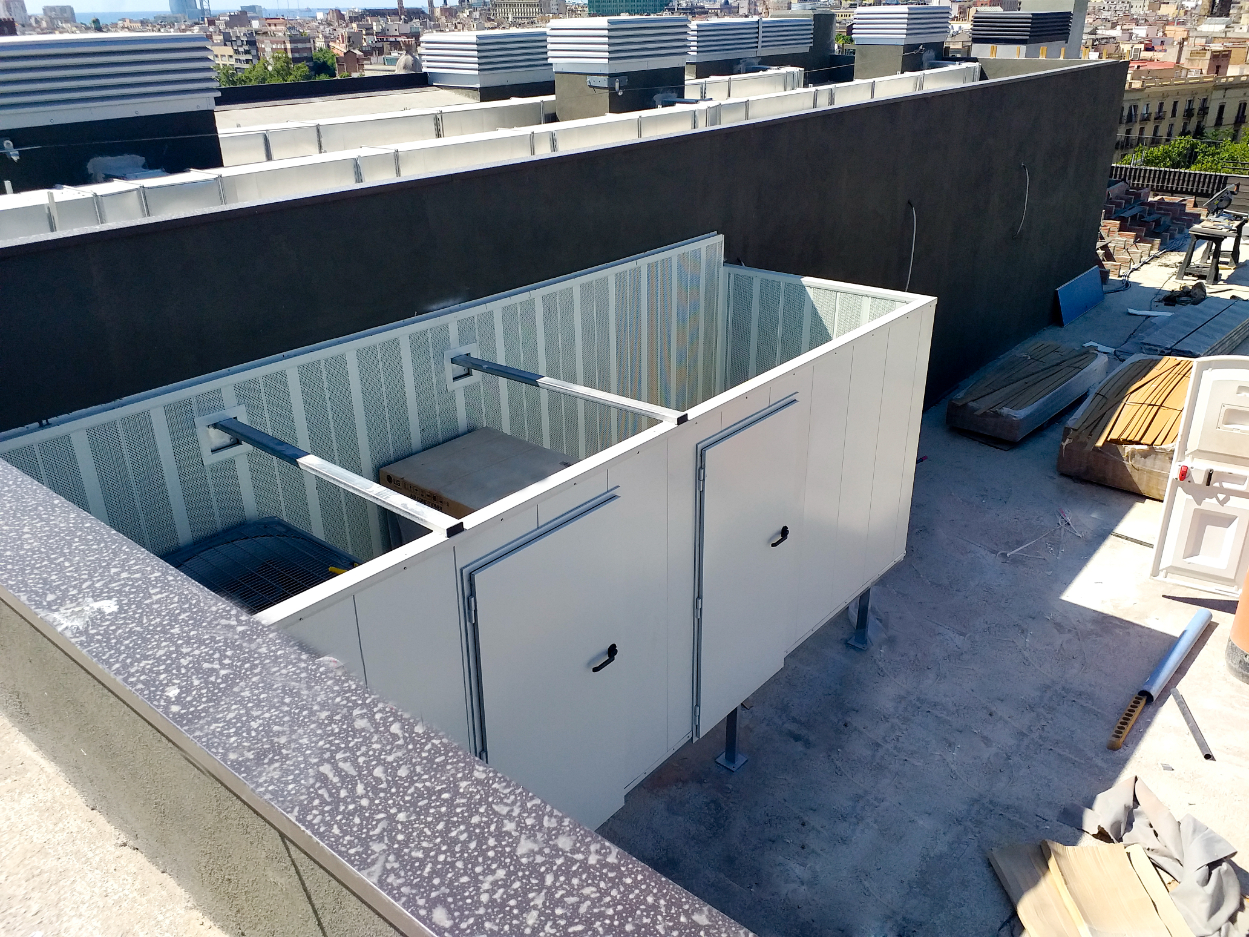 As can be seen in the picture, the air conditioning machines have been placed very close to the cabinet wall. This position moves the machines away from the boundary of the property, improving the situation with respect to possible noise receptors.
The position of the air conditioning units against the wall means that an Acustison-50A type absorbent acoustic panel must be installed on this surface. This acoustic treatment will prevent the noise generated by the machine and bounced on this surface from weakening the insulation of the barrier by indirect radiation.
We can also see that the barrier does not reach the ground. Due to the proximity of the Acustimódul-80A panels, which form the barrier, it is necessary to provide air to the machine so that it can work properly. For this reason, the lower part of the barrier is used to provide the necessary air flow.
Due to space constraints for maintenance operations, as many RS7C acoustic doors have been installed as there are openings available. With this configuration, operators can work on both sides of the machines without the space limitations imposed by the acoustic barrier.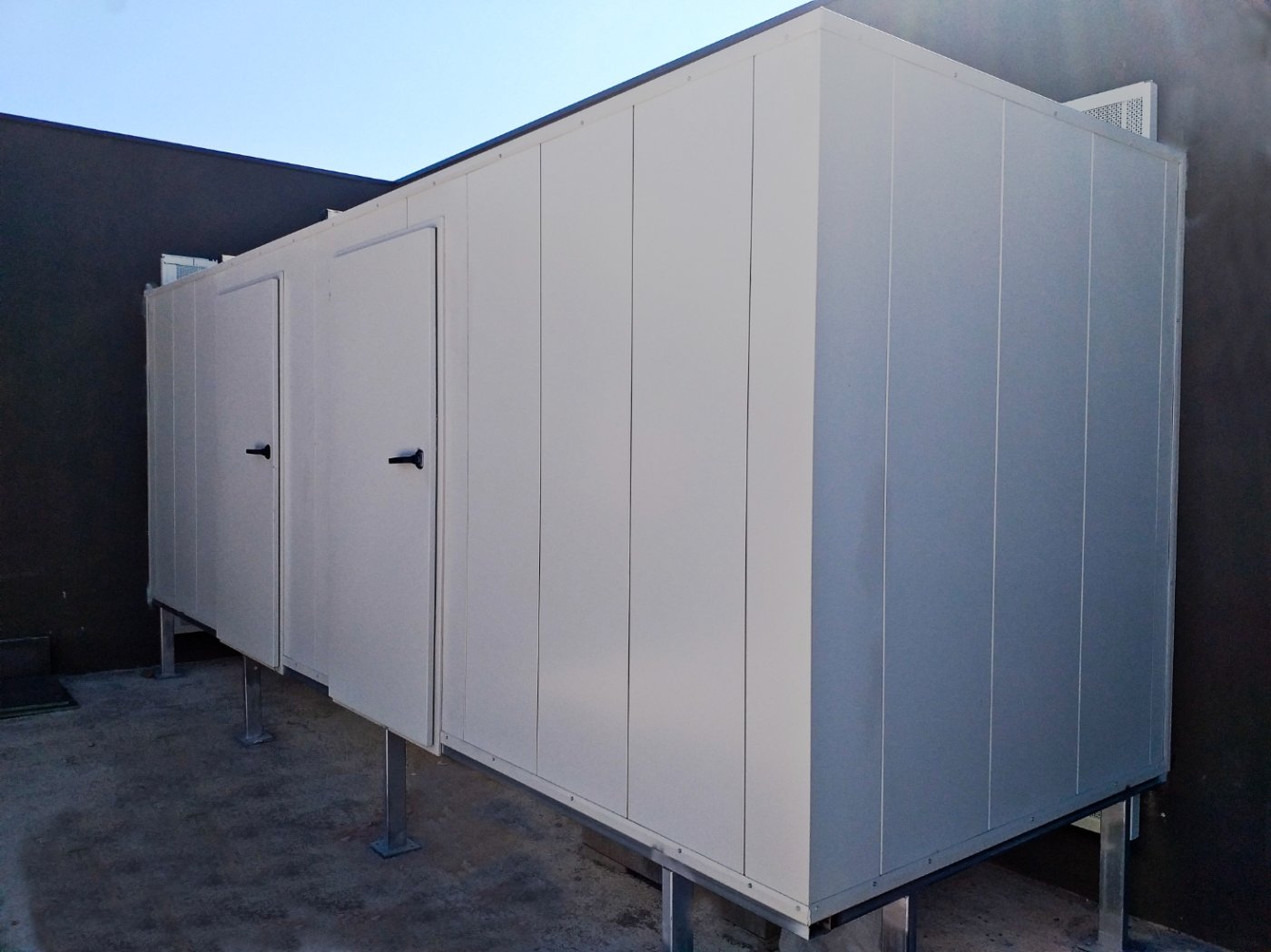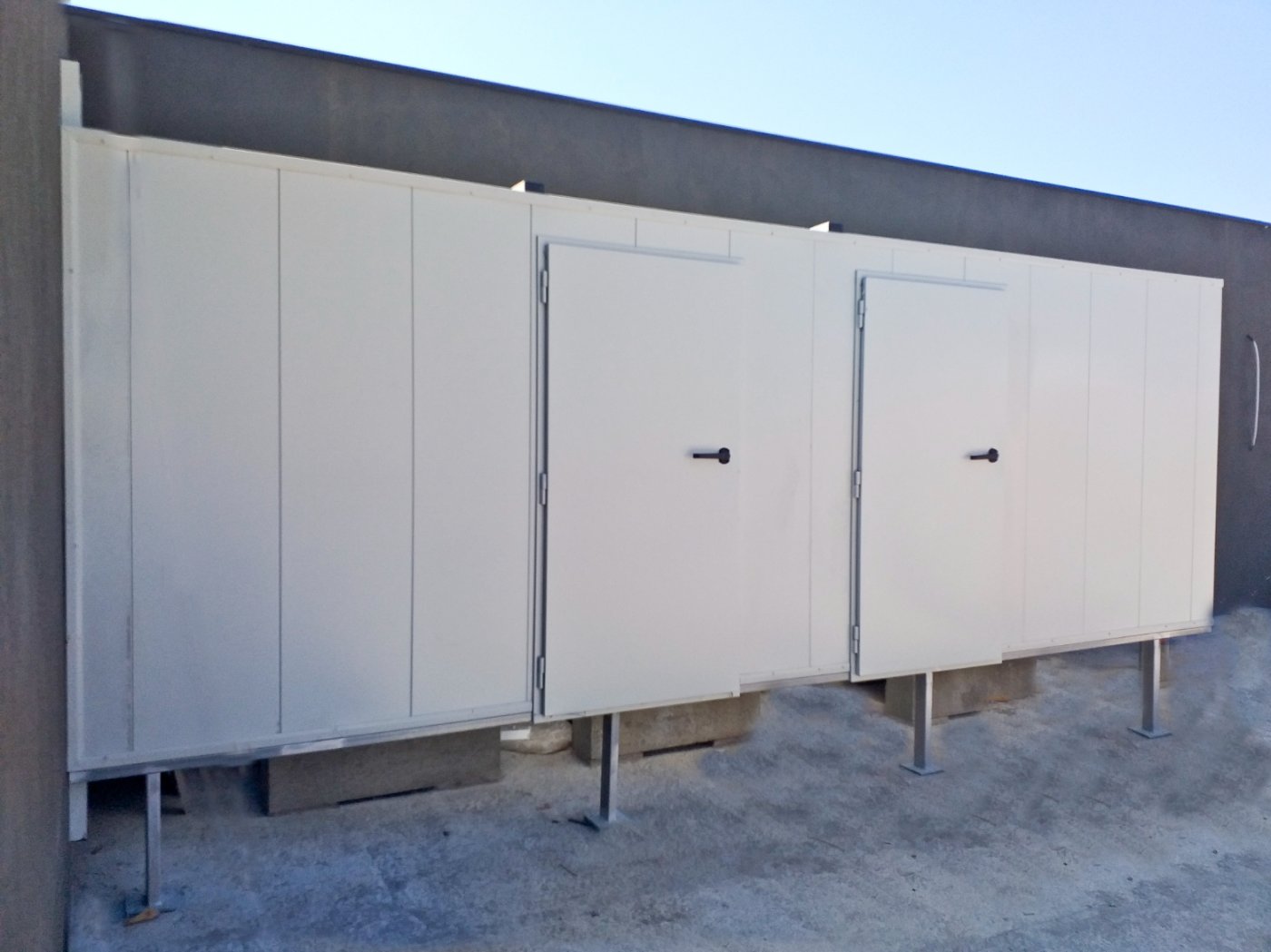 In the case of the rest of the machines installed along the other façade, the same approach has been followed, leaving the assembly as shown in the following images.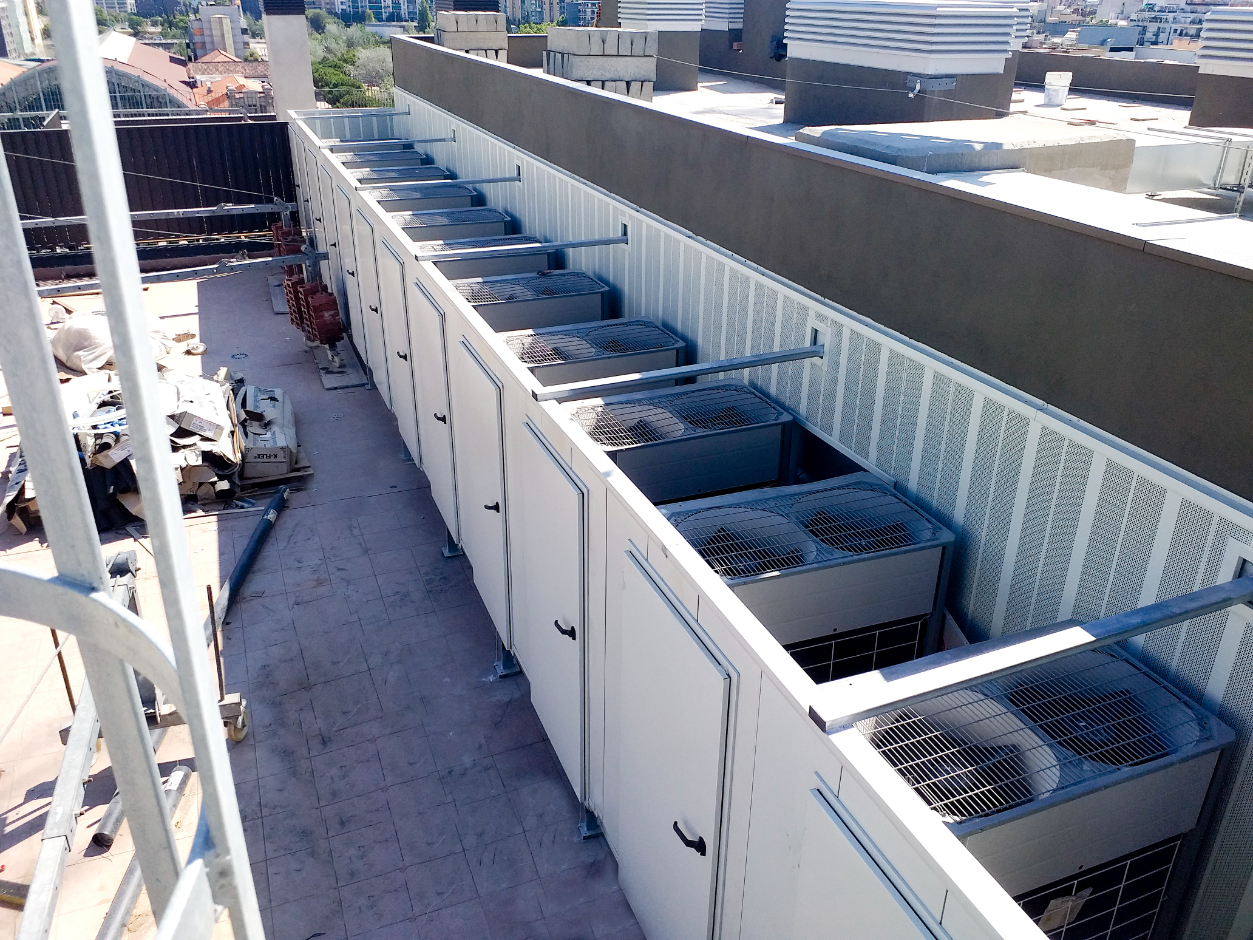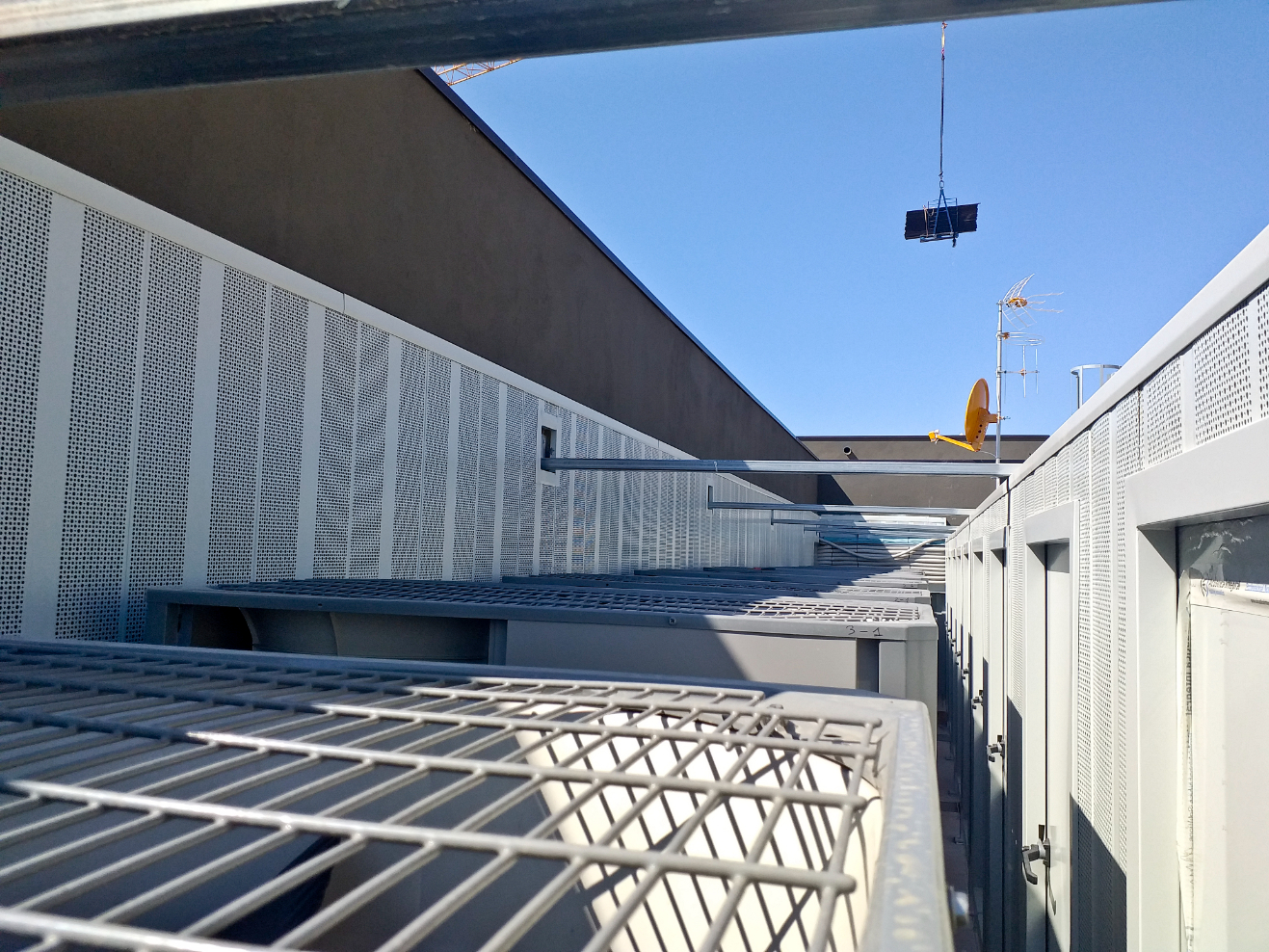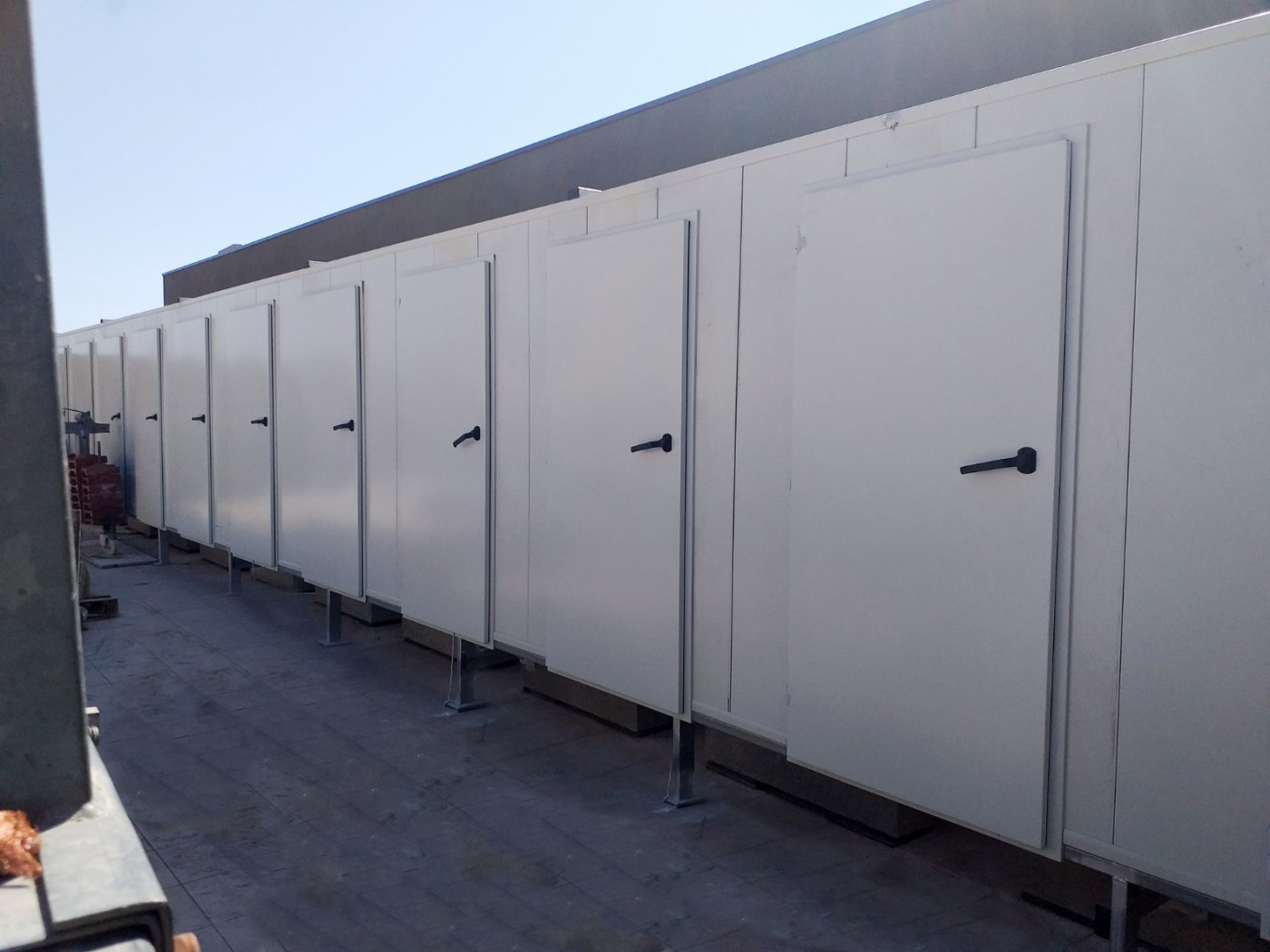 If you need us to help you with the acoustic treatment of your air conditioning machines, we adapt to your building site needs.
Contact us.
INSTALLATION DATA SHEET
Project: Acoustic treatment of air conditioning equipment.
Ref: O05BC2200051.
Sector: Construction.