Acoustic treatment for air coolers in industrial plant
Acoustic barrier in industry

The company Intermalta has been producing malt for brewing beer for more than 40 years and has one of its production plants in Albacete.
Within this industrial facility there is a cogeneration plant. The air-cooling units are located in the upper part of this building.
The noise level generated by these machines, according to the measurements carried out, was above the applicable regulatory limit.
The following pictures show the location of the machines before the acoustic treatment.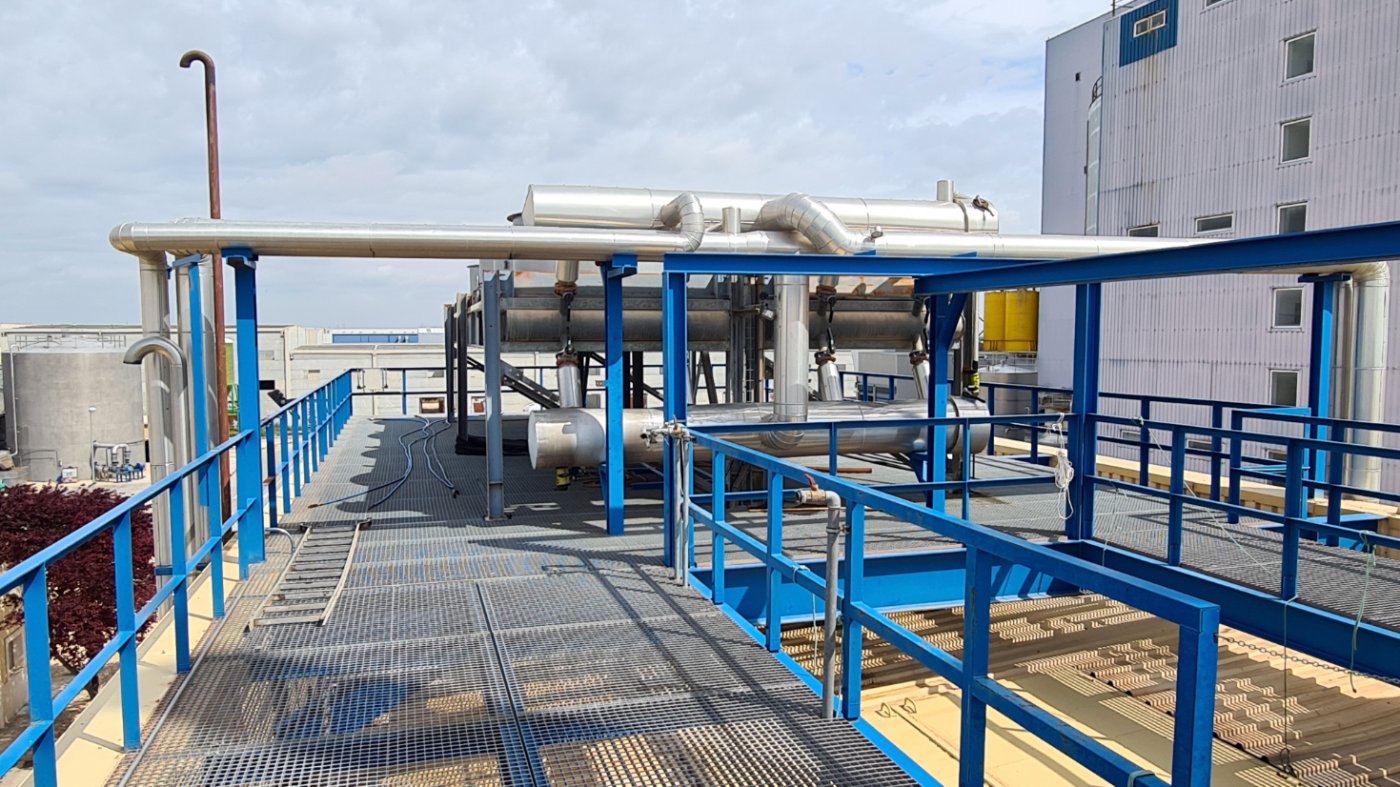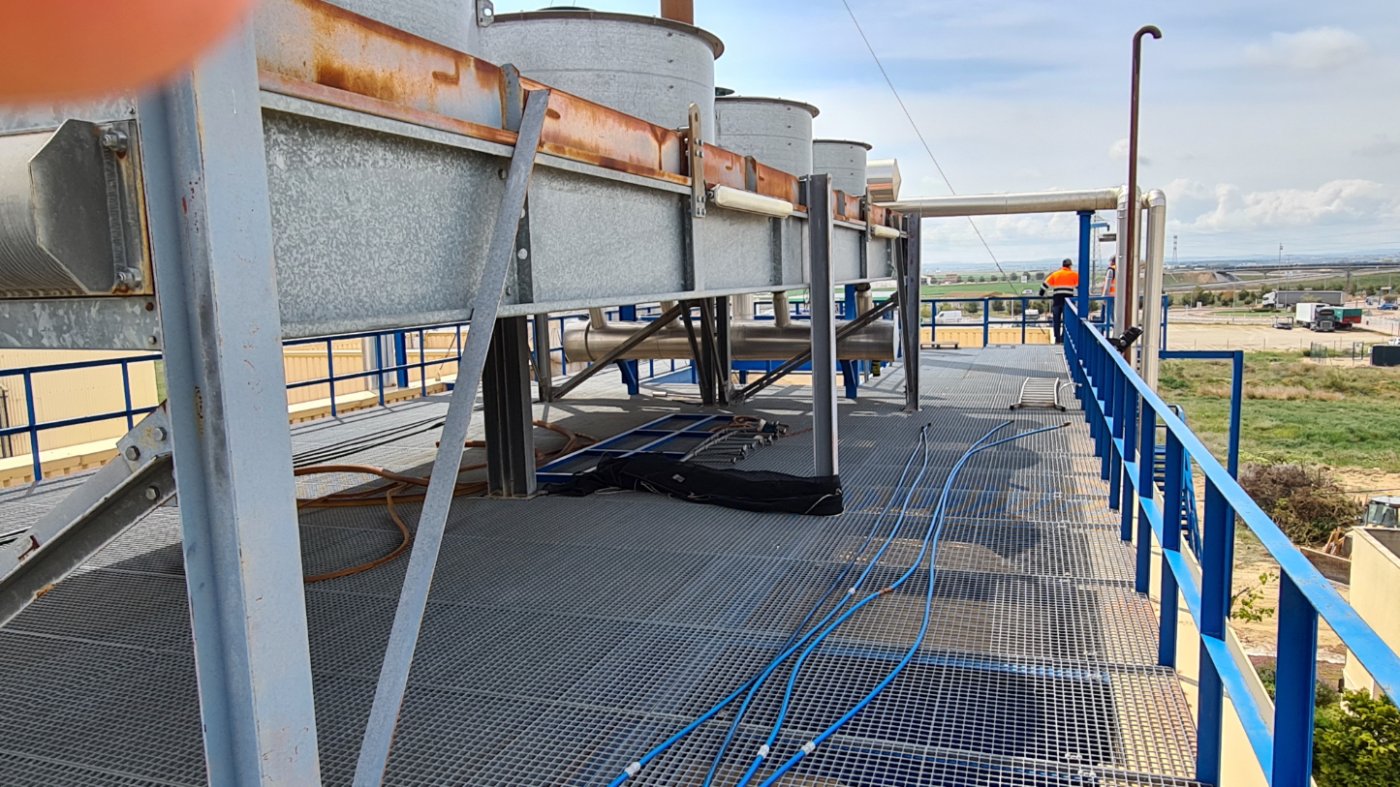 To control the sound emission produced by this equipment, Acústica Integral designed a solution using acoustic shielding. In this way, the noise levels emitted to the outside environment by the coolers would be attenuated.
But this was not a conventional installation. The risk of explosion in the working area prevented hot work such as cutting and welding. All the structural elements used to support the barrier were prepared in the workshop and assembled on site using mechanical connections.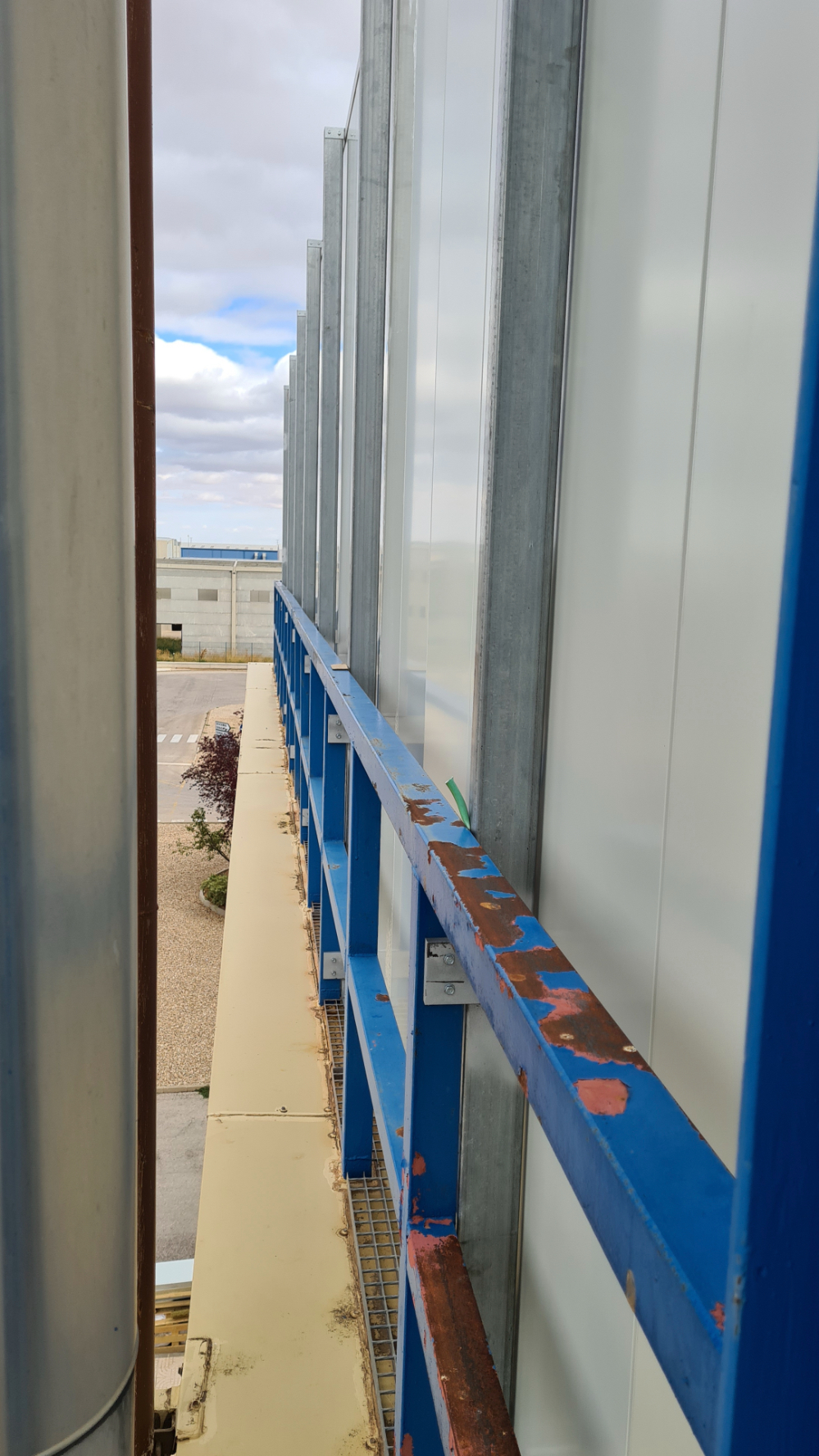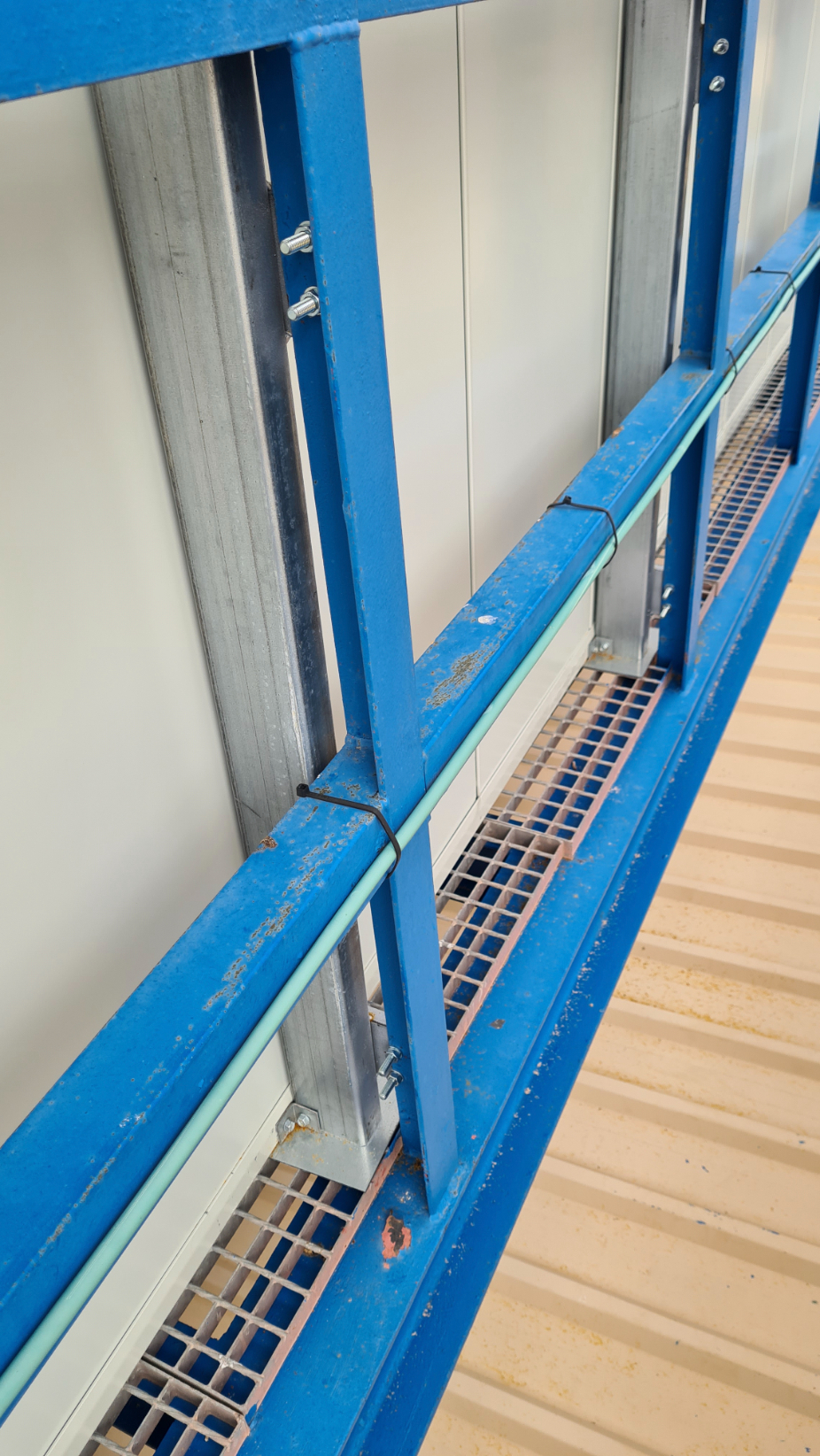 The solution adopted was a U-shaped acoustic screen made of Acustimódul-80A insulating panels. The barrier was oriented in such a way that the propagation of the noise generated by the machines was reduced towards the outside of the plot.
Two RS7 acoustic doors were installed for access to the interior of the shielding.
The entire system of tubes, plates and anchor points was fixed to the existing structure by means of bolted joints, avoiding welding work at all times.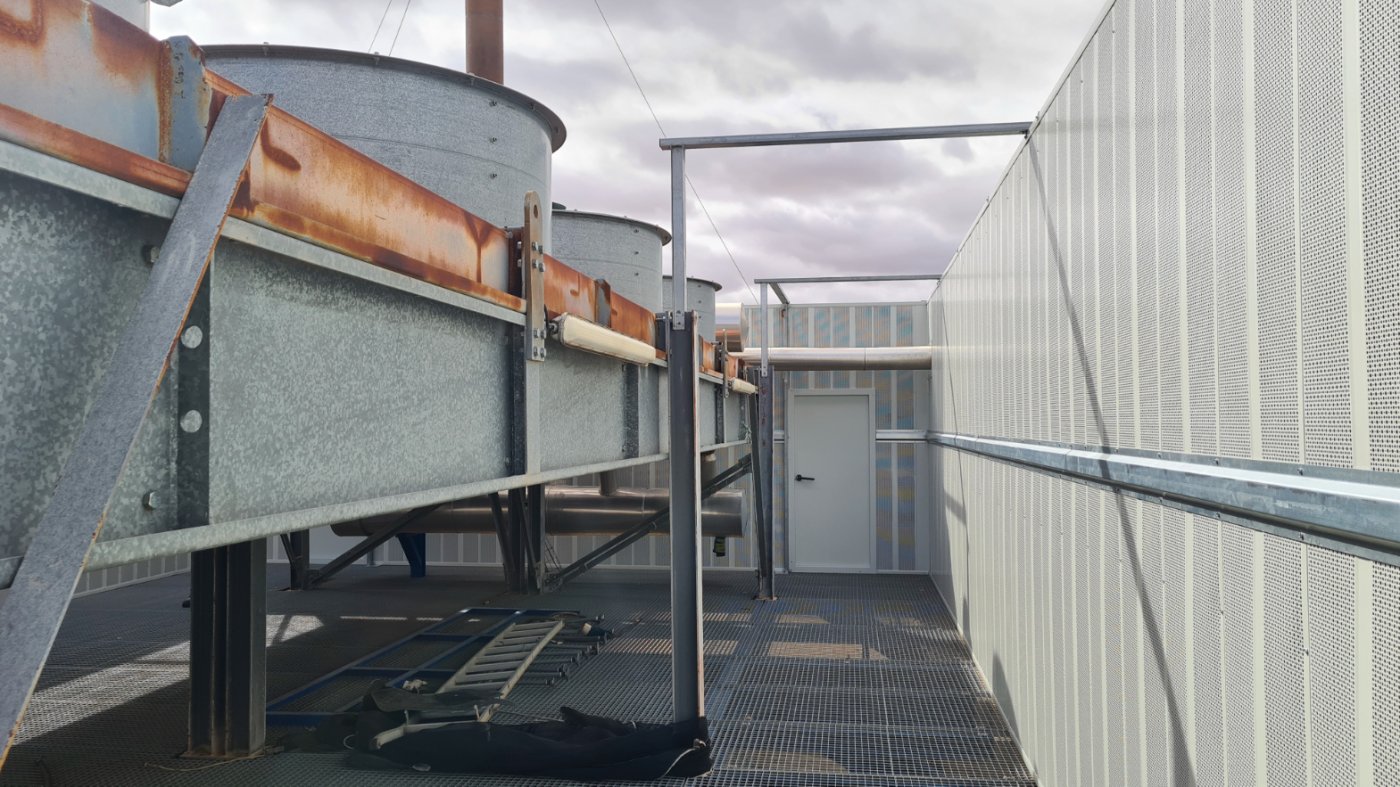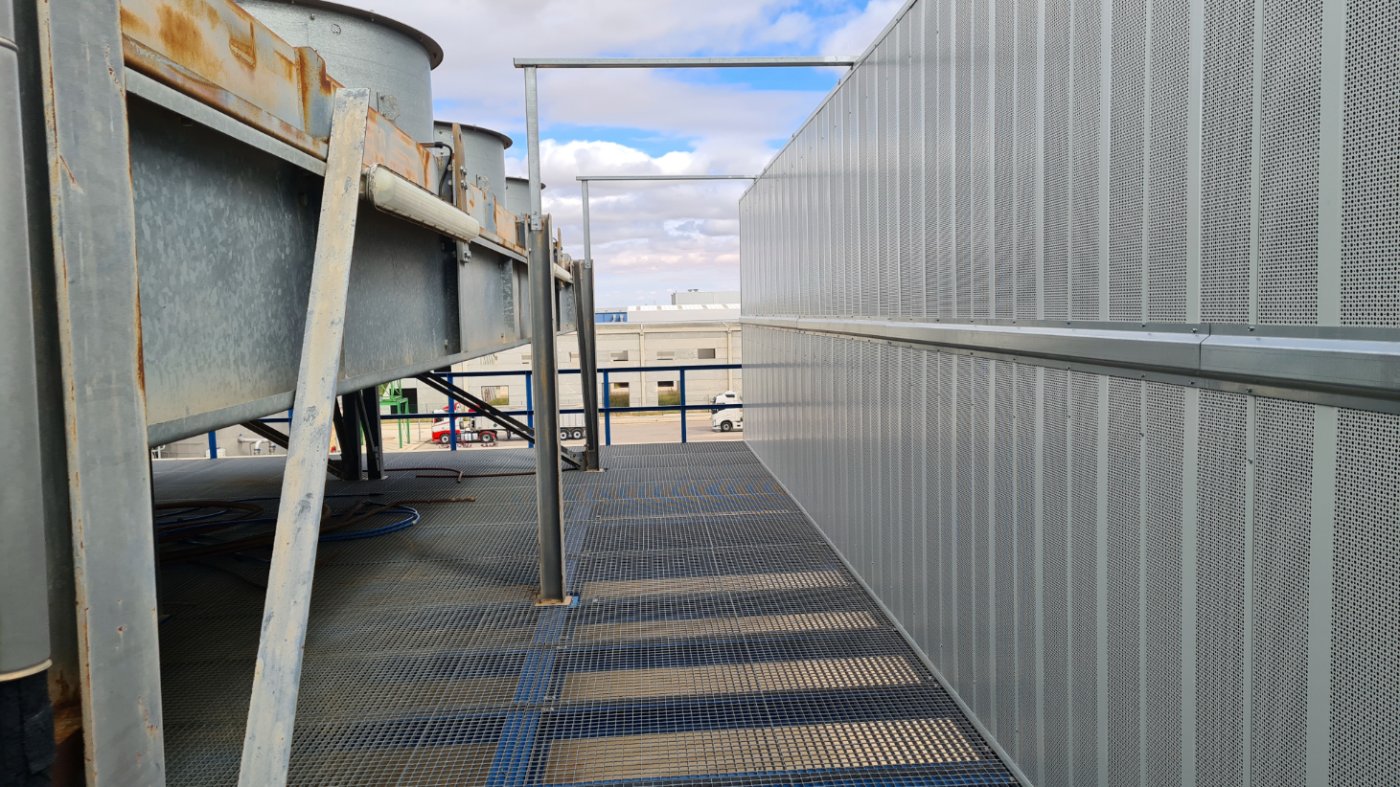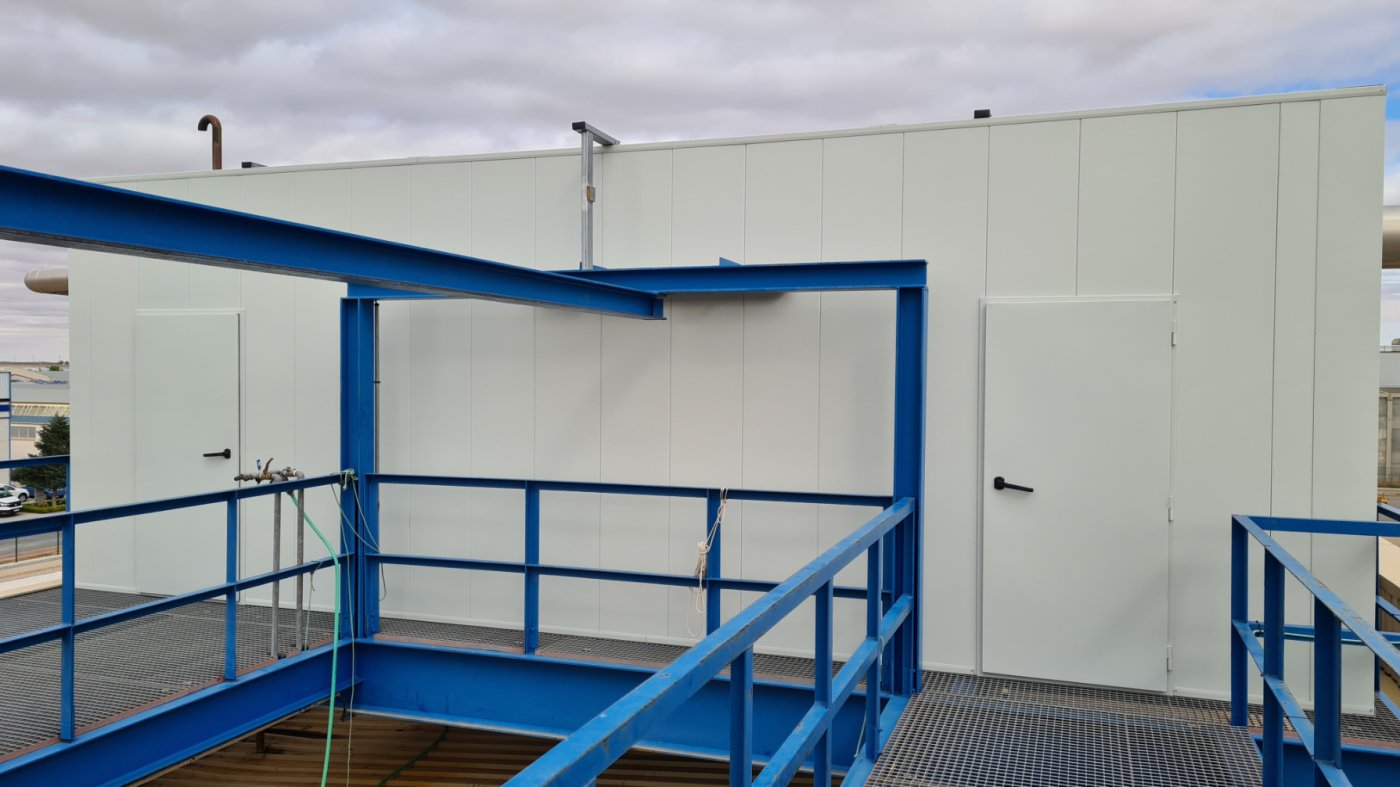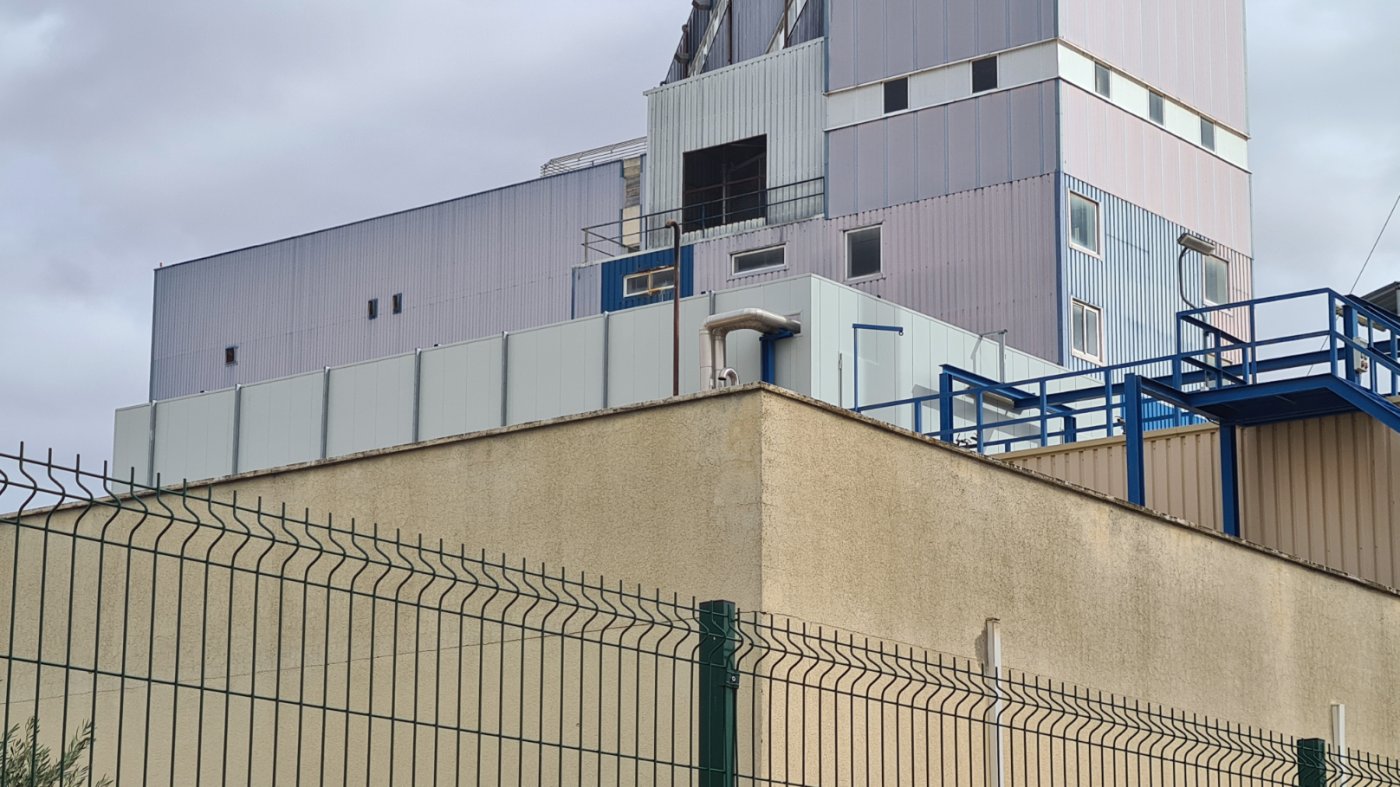 The installed acoustic treatment provided the necessary noise reduction to meet the project objectives.
If you need us to help you with acoustic treatments for your next industrial project, contact us.
TECHNICAL DATA SHEET
Project: Acoustic barrier for air coolers.
Ref: O02MA2200119.
Sector: Industry.