Acustibaf-N40 - absorbent acoustic training room

PRESENTATION
Acústica Integral, has made the installation of panels Acustibaf-N40, applying an acoustic and decorative treatment. With acoustic treatment has made in significantly reducing the level of noise in a workshop reverberant room with high ceiling and reflective materials which caused high reverberation. In this project we have used colors in keeping with the environment but it is also possible to use a range of standard colors without thereby increasing product costs. The installation was carried out without disturbing the daily activity of the customer due to the simplicity of mounting the panel requires Acustibaf-N40.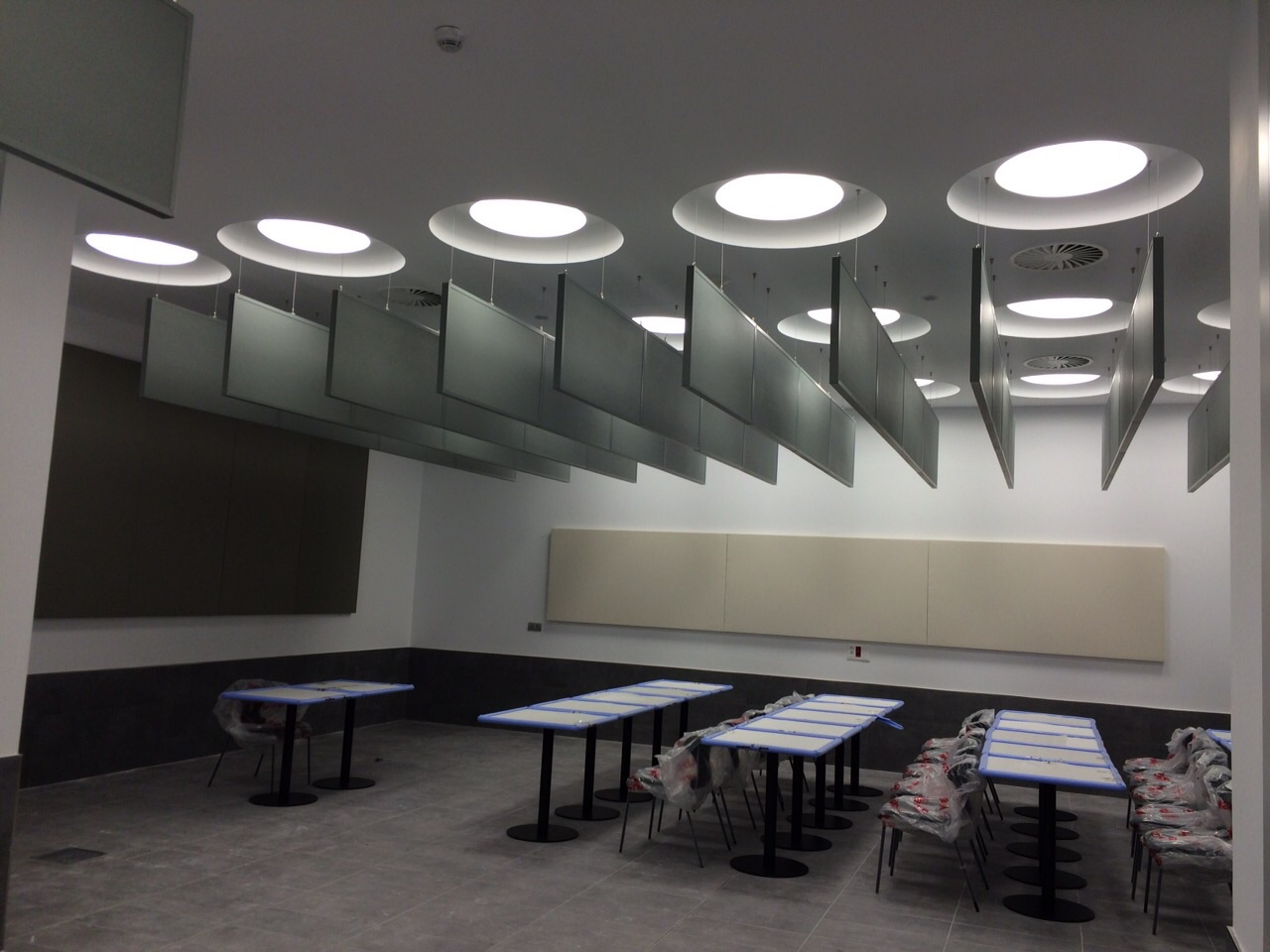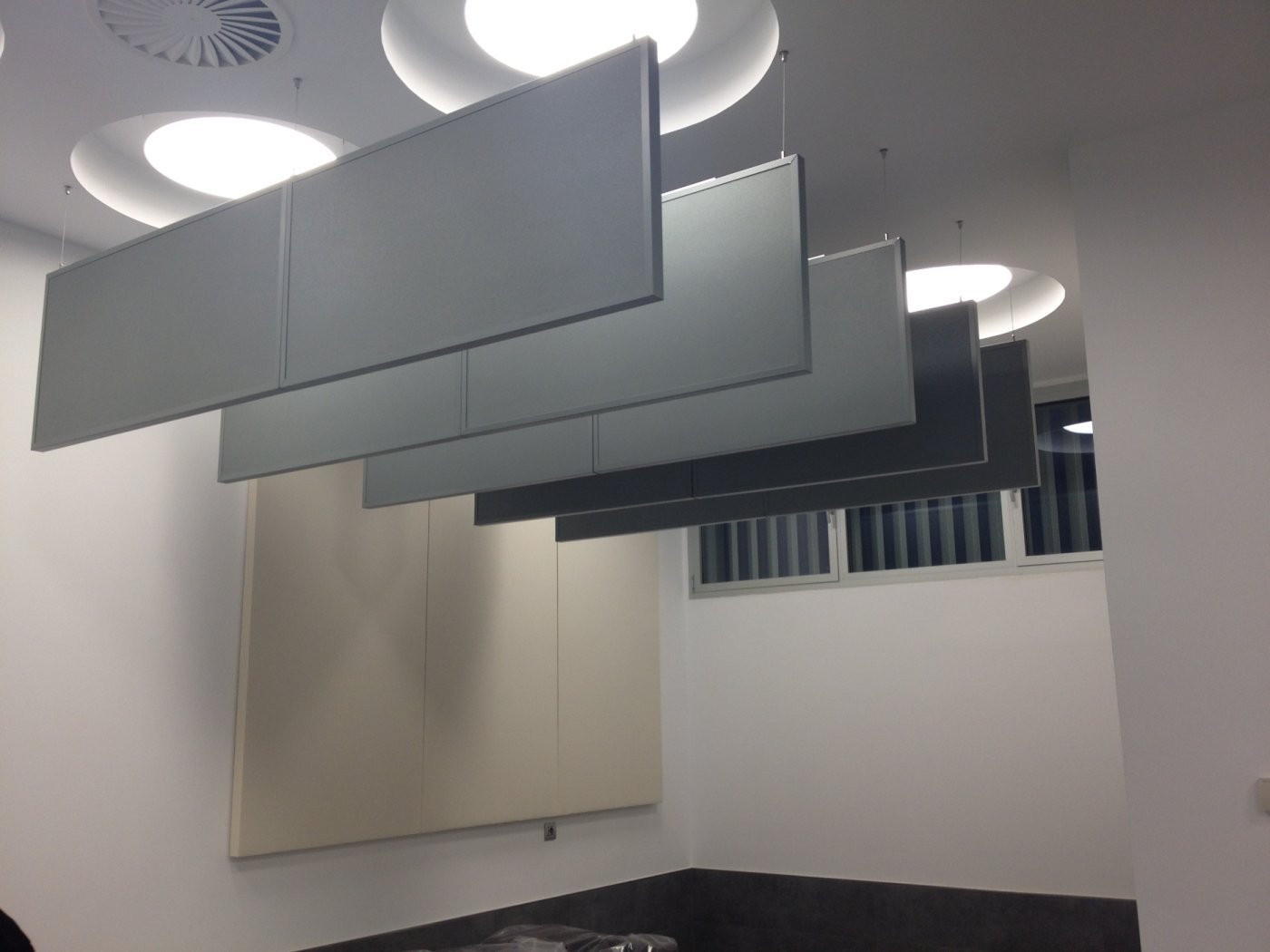 DATA SHEET
Project: Multipurpose room. Classroom training.
Work Ref. O02MA1400454
Sector: Building, Multipurpose rooms.
TRAITMENTS
Acustibaf-N40 high absorption.
Supendido ceiling mounting.
Suportación kit suspension by roofing.