Acustica Integral is a company specializing in the comprehensive development of projects and acoustic solutions based in Barcelona. With over 30 years experience in the development of acoustic insulation products, Acustica Integral has become one of the leading companies in the sector and is involved in many diverse projects worldwide.
Acustica Integral provides a comprehensive service, which includes the process of soundproofing in any building, new or already built, looking for the most suitable materials, carries out the project work and the final audit. In addition, the company has a specialized acoustic lab, and has been able to develop innovative insulating materials and carry out complex projects, either in industrial applications, in public buildings, in the construction sector, in the audiovisual sector or related to the environment.
Acustica Integral has a team of highly qualified professionals, to provide an efficient response to the various issues that may arise in the field acoustic insulation. In addition, Acustica Integral has an ISO 9001: 2008 certification for its range of products.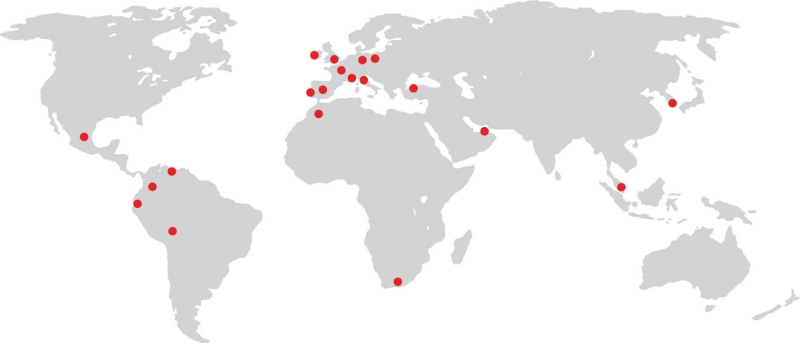 Environment
Acustica Integral has been a company aware of the environment from the beginning, but this commitment has increased in recent times. The company has incorporated compostable products made of biodegradable materials to its range of products
Innovation and development
Acustica Integral is highly committed to R & D, trying to be always in line of innovations and technologies, and to be in constant touch with the latest research in the sound field.
The company has managed to make internal improvements in production processes leading to better products, more insulating and more resistant.
Internationalization, central to the strategy of Acustica Integral
Internationalization is a key issue for Acustica Integral. Today, the products and solutions of Acustica Integral reach a dozen countries, and the company exports its solutions to a growing number of territories. Exports have been fueling the expansion of the company in recent times. In November, Acustica Integral will be at Batimat, one of the most important fairs in Europe in the construction sector.
Future
Acustica Integral will keep on investing in R & D, pioneering the field of sound insulation. On the other hand, internationalization will remain central to Acustica Integral strategy.