Fitness room acoustic workshop

PRESENTATION
Acústica Integral has installed Acustiart panels by applying an acoustic and decorative treatment. The acoustic treatment has performed a significant reduction of the noise performance into a reverberant workshop with high ceiling and reflective materials which caused a high reverberation. In this project we have used specific colours in accordance with the environment but it is also possible to use a range of standard colours without increasing product costs. The installation was implemented without disturbing the daily client's activity due to the simplicity of the Acustiart panel's installation.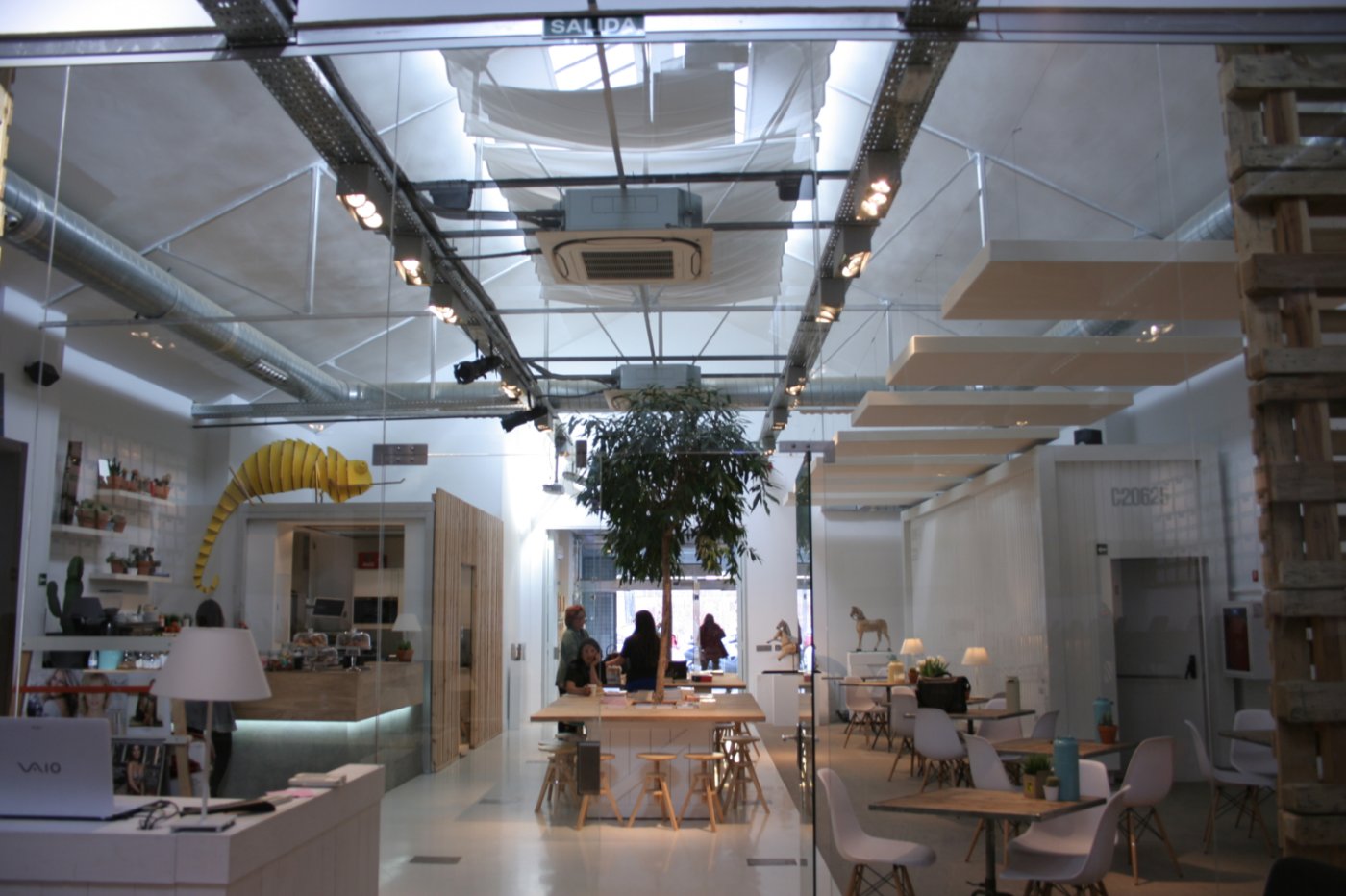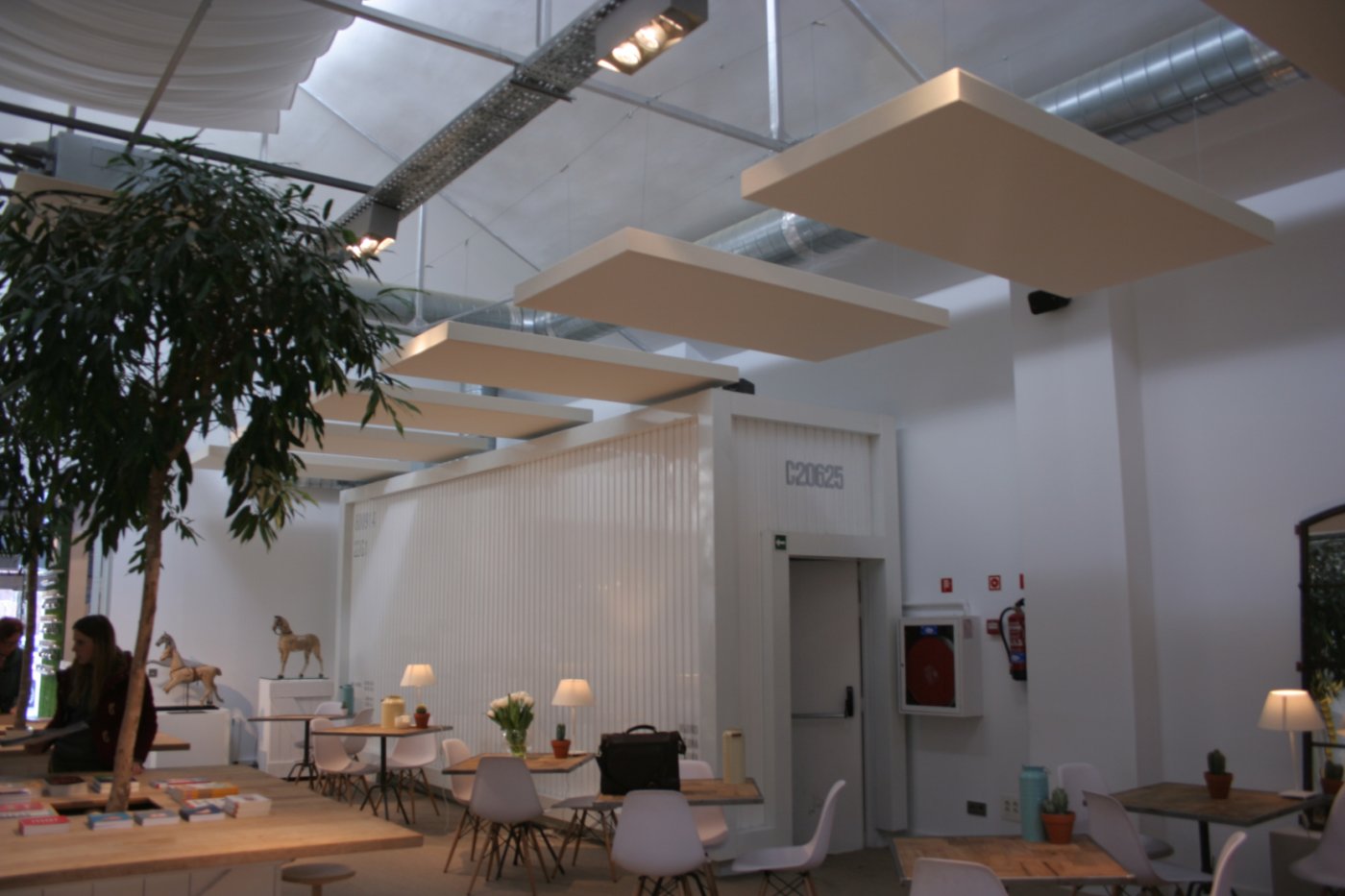 TECHNICAL
Project: Living workshop. Classroom experiences.
Ref.: O01MA1400063
Sector: Construction, Multi-purpose rooms.
PRODUCT INSTALLATION
Acustiart-100 high absorbency.
Ceiling Mount supendido.
Suportación suspension by roofing kit.