Improved treatment absorbent radio studio in Madrid
Improved treatment absorbent radio studio

PRESENTATION
Acustica Integral made absorbent improving treatment for a radio studio. The initial treatment was insufficient to current quality standards, plus an update of the corporate image of the study was required. The existing roof has been strengthened through Acustiart type elements. The glass walls of the study were treated by Acustiart Digital printed with motifs designed by the customer and made to measure for the available slots. To allow the use of the study to the recorded video and photography from the outside of the walls has been treated by means of an Acoustic Curtain fabrics from the standard range. This curtain allows the opening or closing of the absorbent study treatment effect obtaining a variable acoustic. The low frequency energy is through low-frequency resonators TR-R92 type.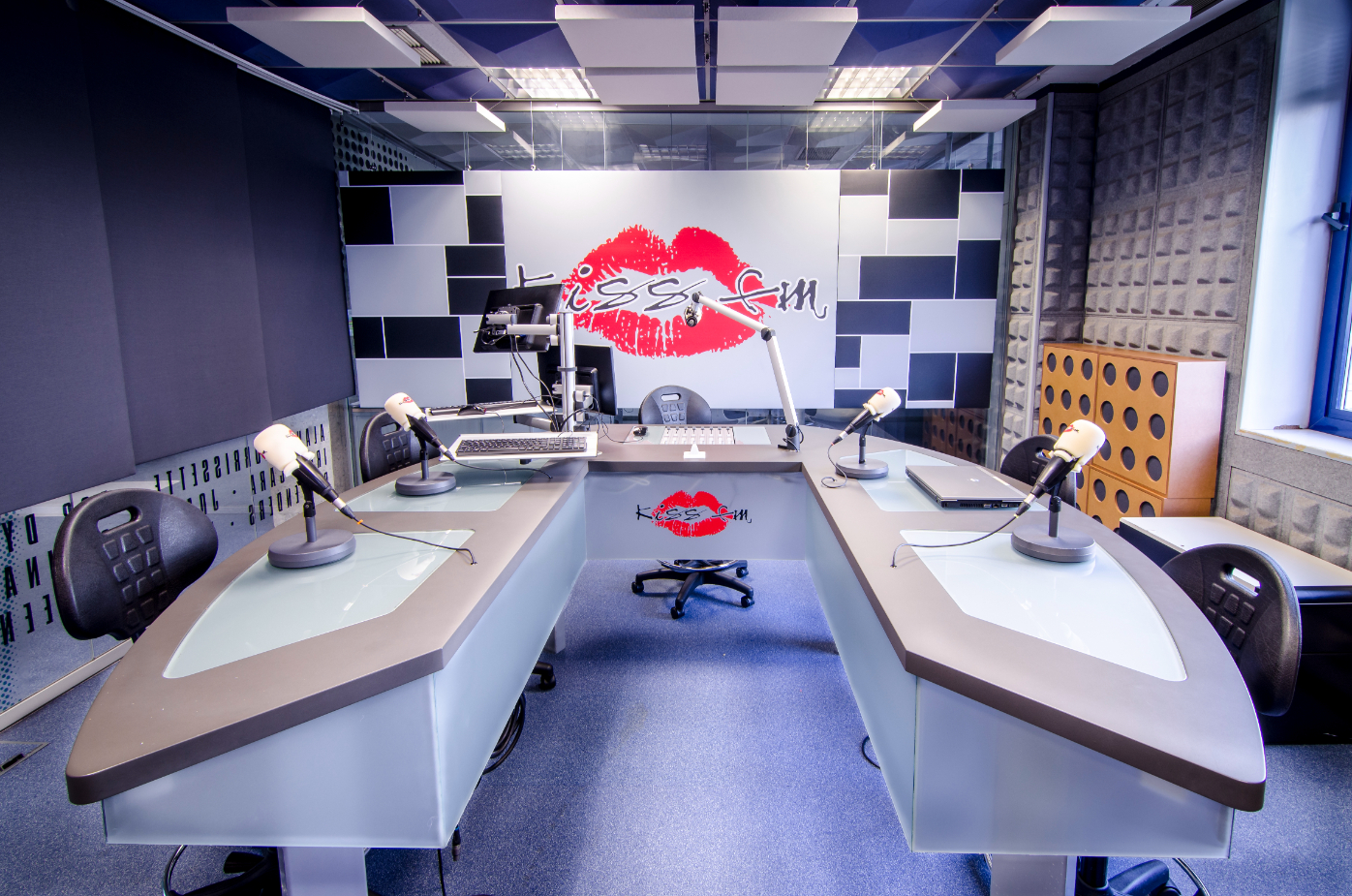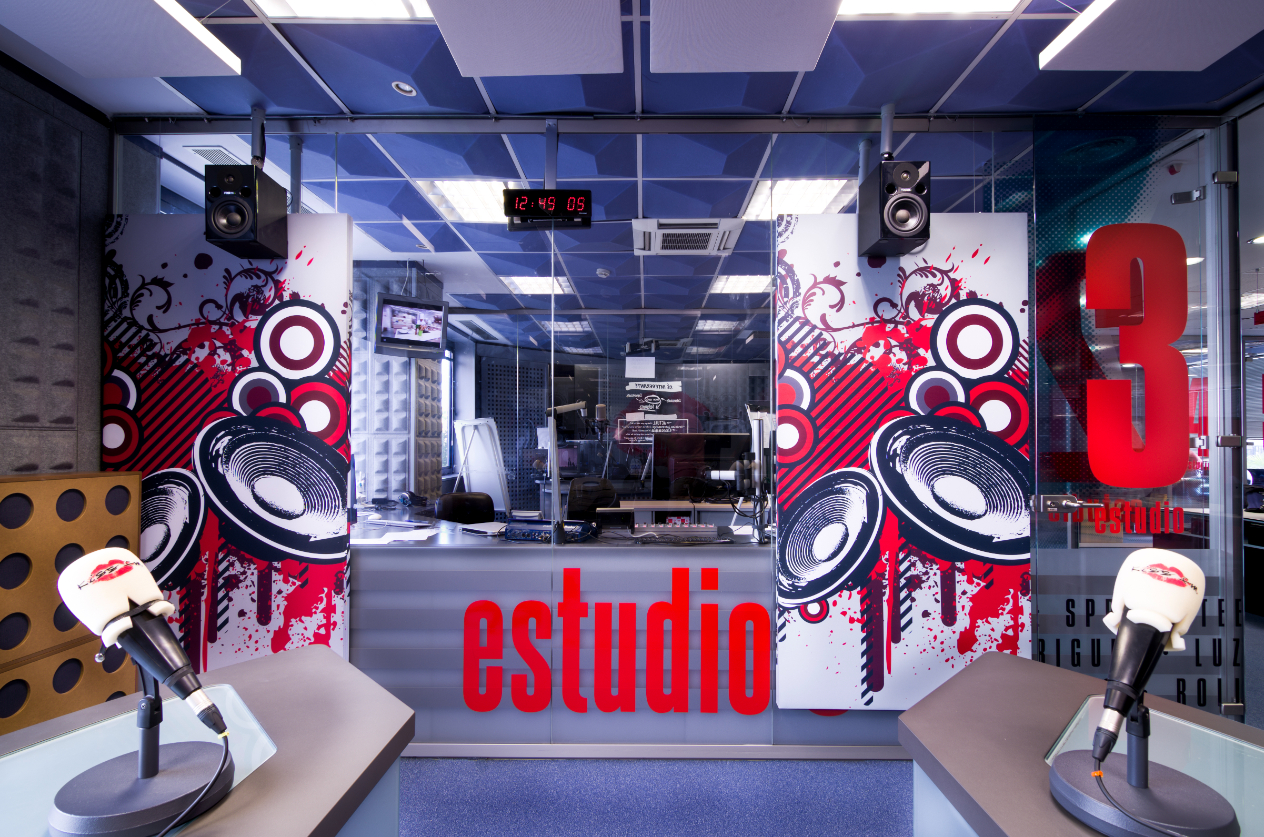 TECHNICAL SHEET
Project: Improving treatment absorbent radio studio.
Sector: Audiovisual Media.
Work Ref: O05MA1500320.
TREATMENTS
Acoustic Curtain
Low-frequency resonators

TR-R92