PRESENTATION
Acustica Integral assembly has made acoustic conditioning, acoustic doors and acoustic viewers for the parlors, editing booth and living a new radio station in Madrid. They have incorporated the latest materials with highly decorative finishes.
Acoustic treatments performed in the parlor are: Acustec-N ceiling plates, wall ACUSTIART-50P acoustic panels and bass traps for TR-TBE 2500mm high corners. The doors have been added to the different areas are the RS6, RS3 and RS4 models.
Acoustic treatments performed in the editing booth include absorbent ceiling plates Acustec-N treatment and absorbent acoustic wall panels ACUSTIART-50P . They have also installed on VR viewers to allow visual connection without loss of insulation between different rooms.
Acoustic treatments in the control are: absorbent ceiling plates Acustec-N and absorbent treatment paneled wall Acustideco high decorative level, the customer can select fabric completion within the standard range of colors available. Access was made through acoustic doors RS3 with a circular visor built, allowing the visual link between rooms with VR viewers.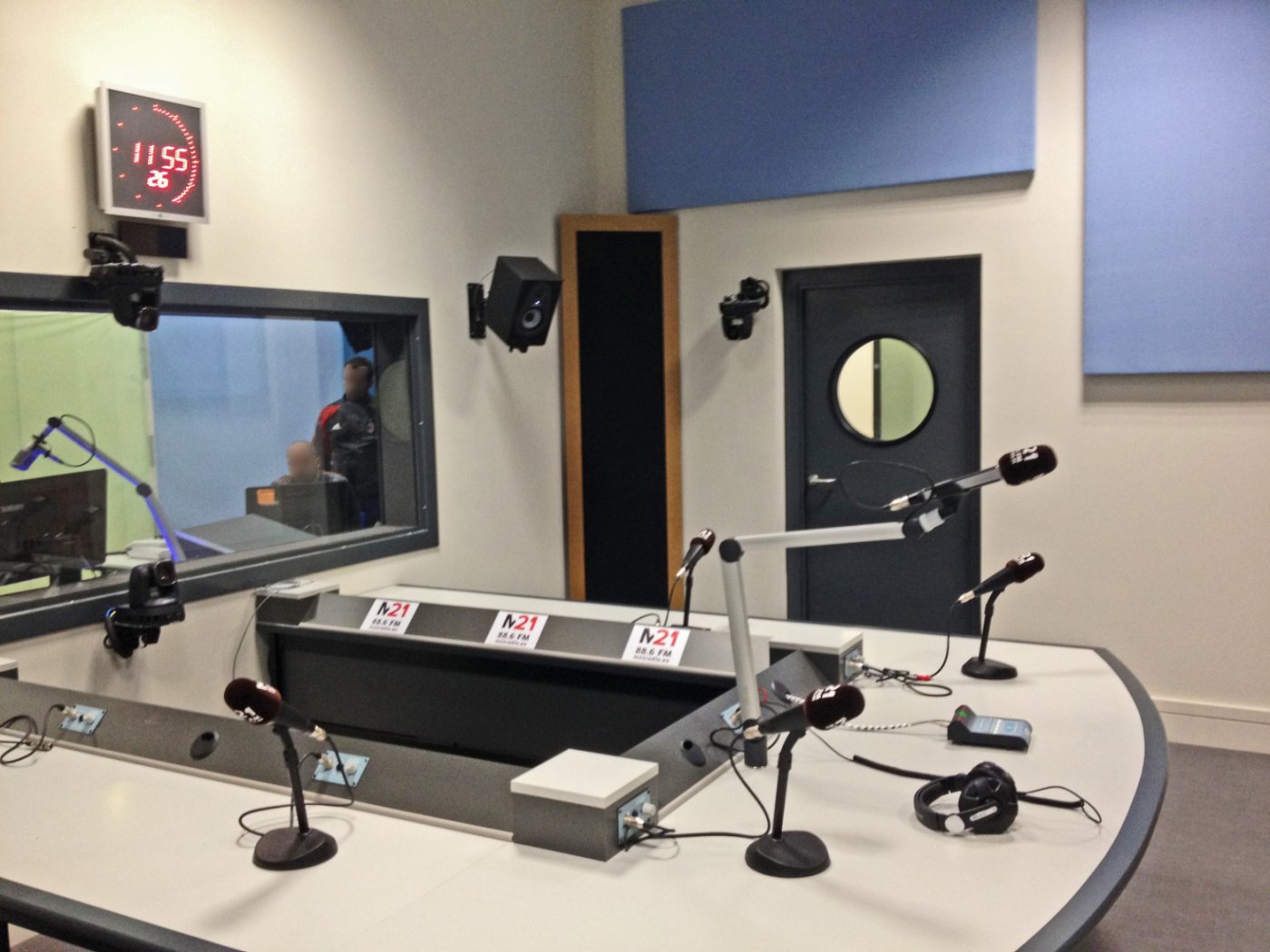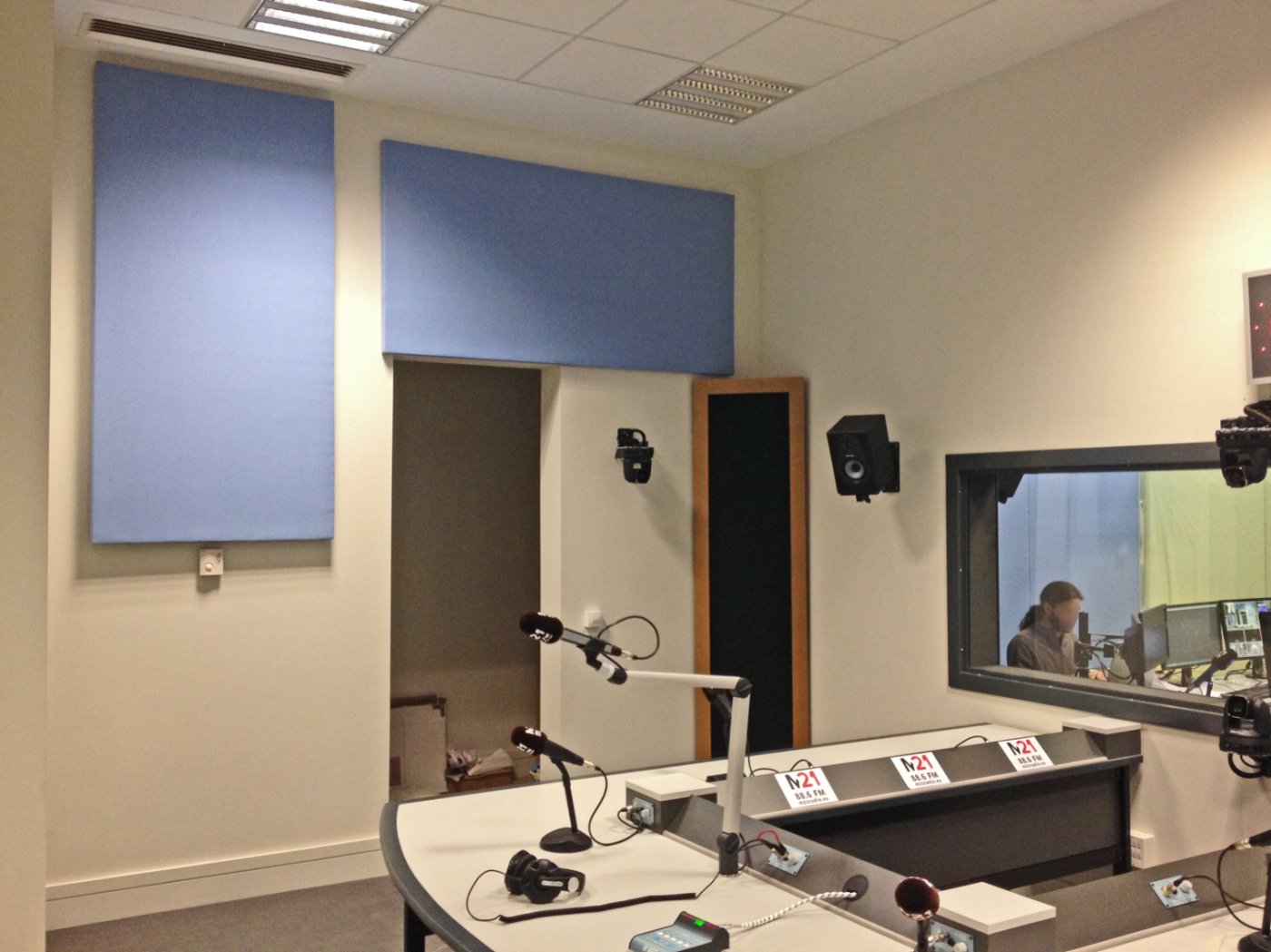 TECHNICAL SHEET
Project: Radio studios in Madrid
Sector: Audiovisual Media. Radio Studies
Work Ref. O02MA1500362.
TREATMENTS
Control:
Edition cabine:
Parlor: