Acoustic conditioning of 20 classrooms in UC3M. Sabatini Building
Absorbent acoustic treatment

The starting point for this work was the final degree project: "Acoustic study of the vaulted classrooms in the Sabatini Building of the Carlos III University of Madrid", carried out by Manuel Vázquez Rosado, in which the acoustic conditions of 20 classrooms located in the aforementioned building were analysed. The Sabatini Building is part of the Higher Polytechnic School of the Carlos III University of Madrid, located in the Madrid town of Leganés.
The classrooms studied have a rectangular floor plan, but their ceilings have a very particular architectural feature: they have a barrel vault shape, an aspect which is very detrimental to the acoustic conditions of the spaces.
Such geometries cause unwanted sound concentrations at specific points in the enclosures.
The vaulted ceilings, as well as the lack of acoustic absorption of their surfaces, result in very high reverberation times and poor speech intelligibility.
Classrooms must allow pupils to receive the message generated by teachers in a clear and understandable way. An enclosure that does not allow these requirements to be met will be detrimental to pupils' performance.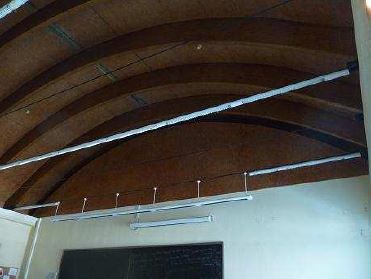 Acústica Integral was the successful bidder in the tender presented by the Carlos III University of Leganés.
In this project, the acoustic treatment proposal was based on the incorporation of Acustiart acoustic islands under the vaulted ceilings. The absorbent islands were installed using steel cable assemblies. This system minimises the amount of auxiliary work to be carried out, which greatly reduces assembly times.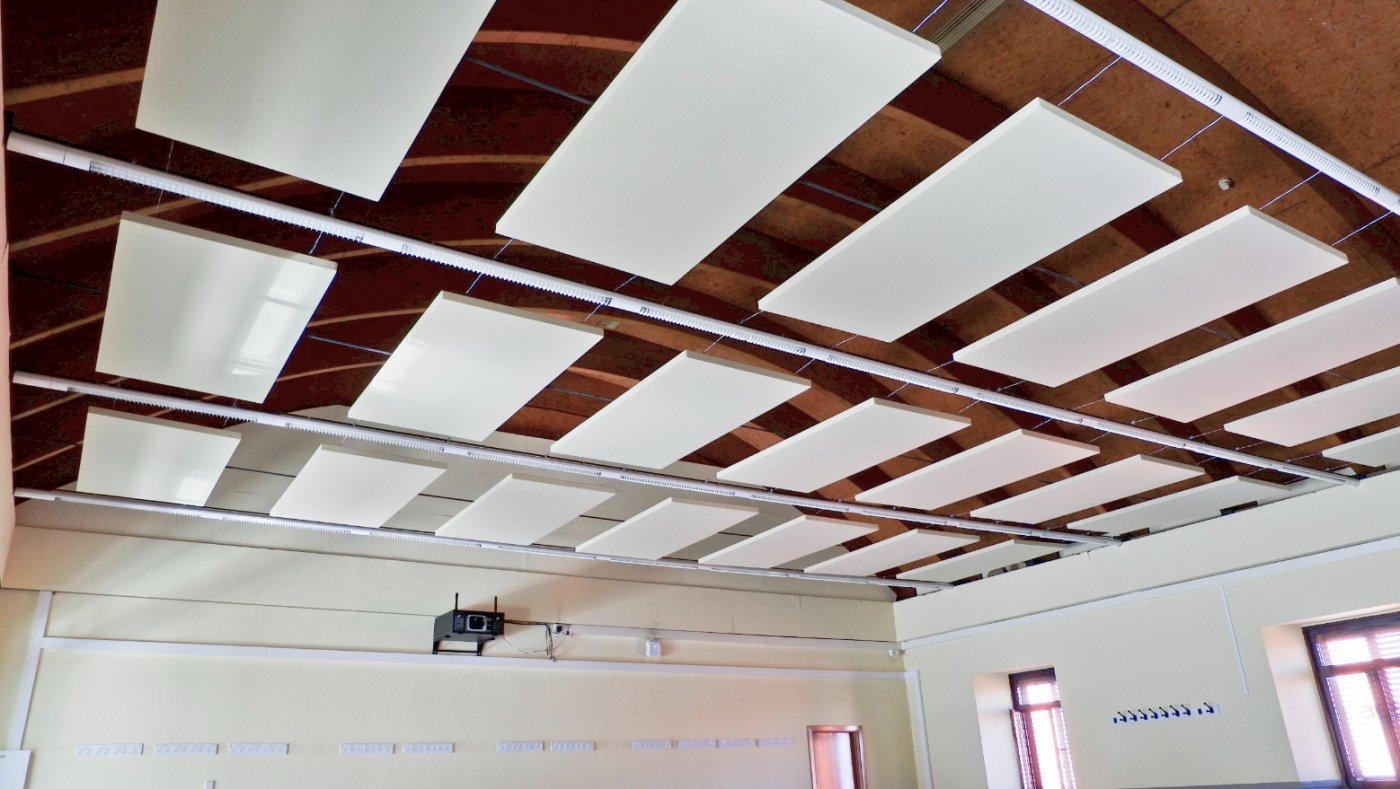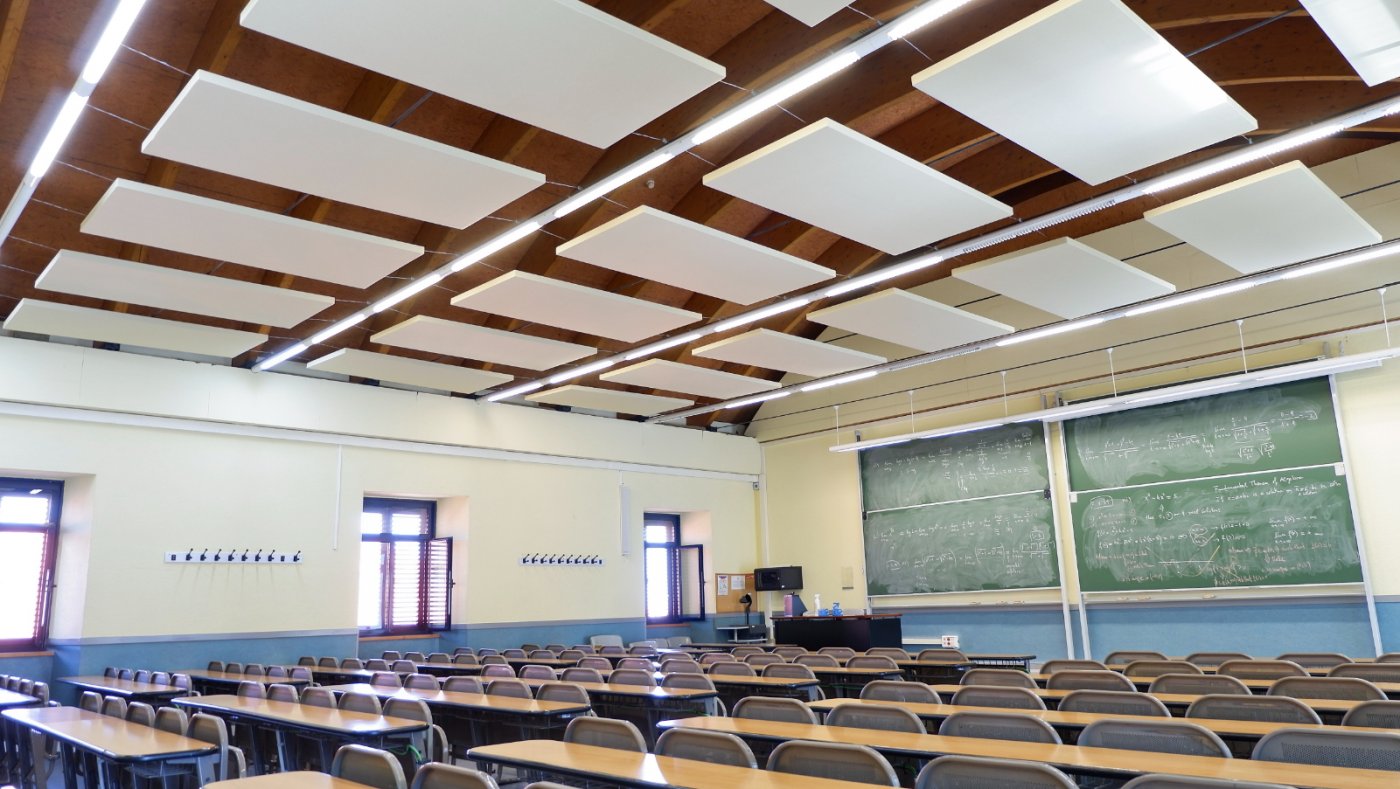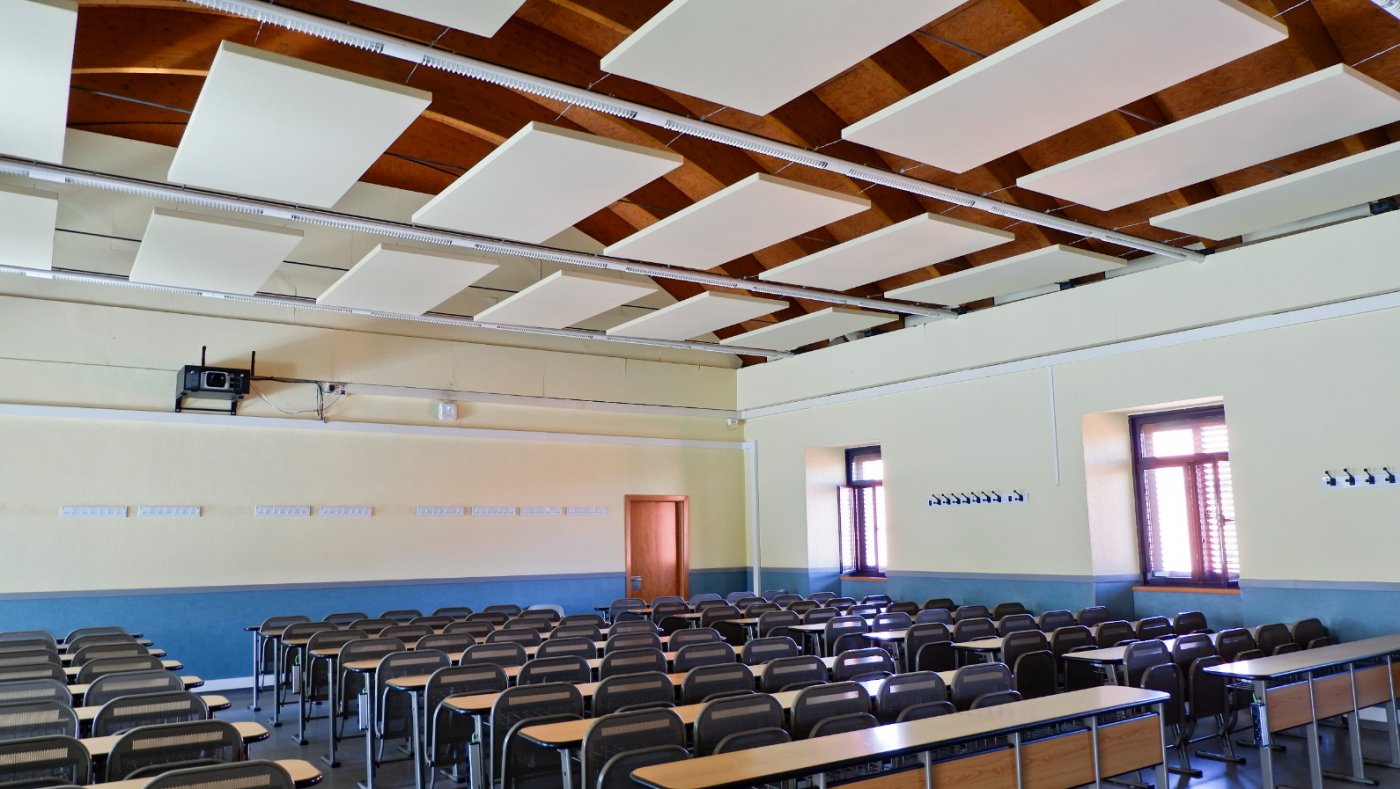 To create the main support lines, steel cables were installed between the side walls of the classrooms. The acoustic islands were suspended from these lines using the height-adjustable steel cable system Acustiart fixing kit.
This acoustic treatment concept makes it possible to maintain the existing lighting without having to modify it.
A clean installation, with no troublesome building work and very short installation times.
The location of the panels in the lower part of the vaults made it possible to correct the acoustic comfort defects generated by this type of geometry.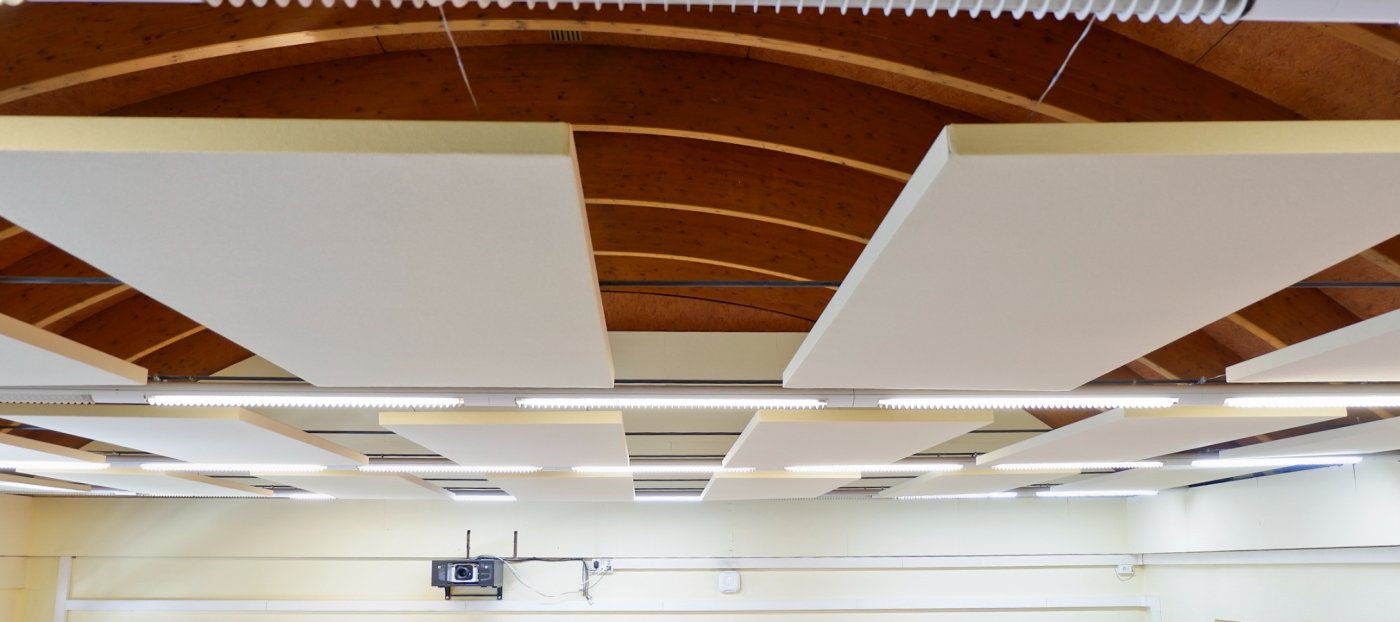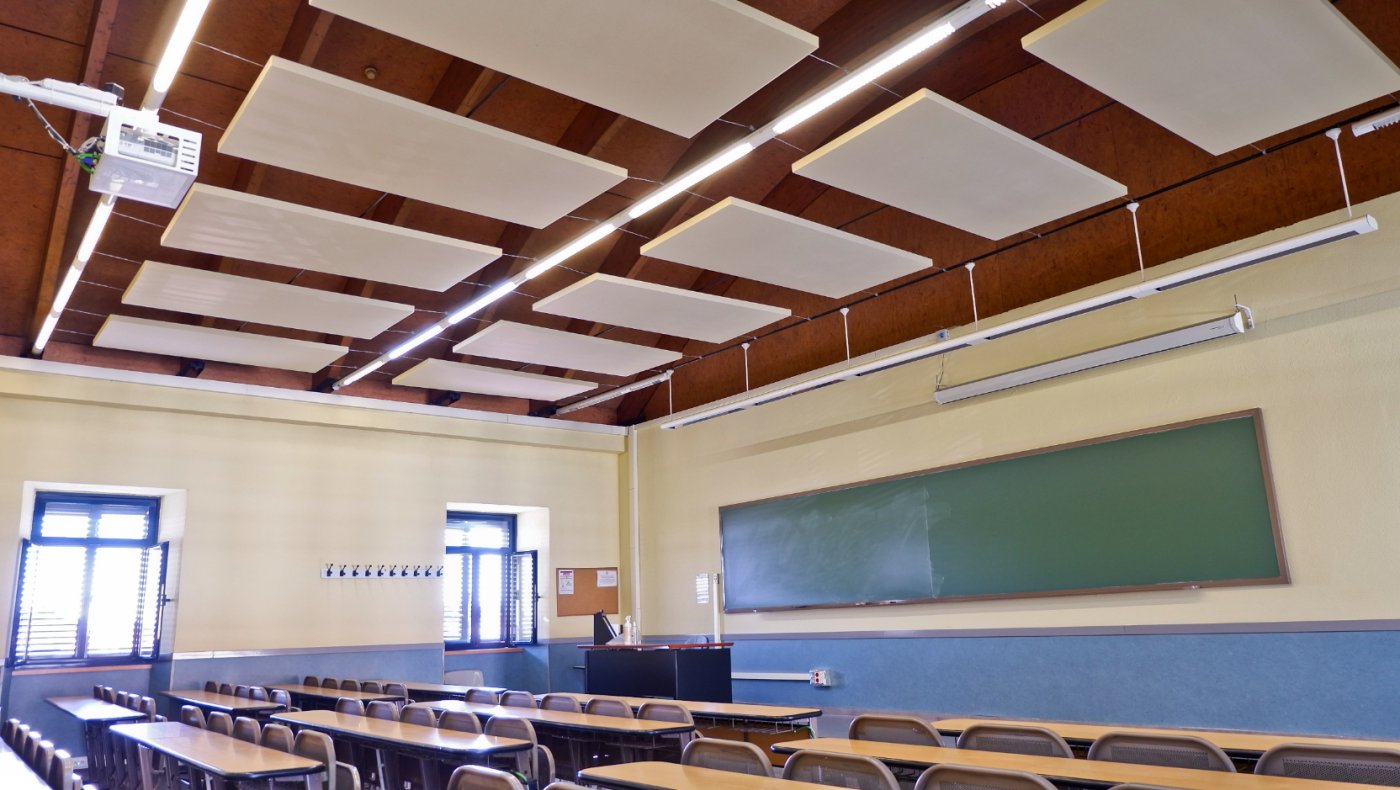 The acoustic result obtained was excellent, which will allow the students to be trained in optimal acoustic conditions for learning.
We would like to thank the Escuela Politécnica Superior de la Universidad Carlos III de Madrid for the trust placed in Acústica Integral to carry out this fantastic project.
In your next project of acoustic conditioning of training rooms, we will be happy to put all our experience at your service.
TECHNICAL DATA SHEET
Project: Absorbent acoustic treatment in university classrooms.
Ref: O02MA2100140.
Sector: Construction. University classrooms.